Philippine-based American DJ KC Montero has made it clear that his arrest last year amounted to nothing as authorities found that he committed no violations related to COVID-19 health protocols.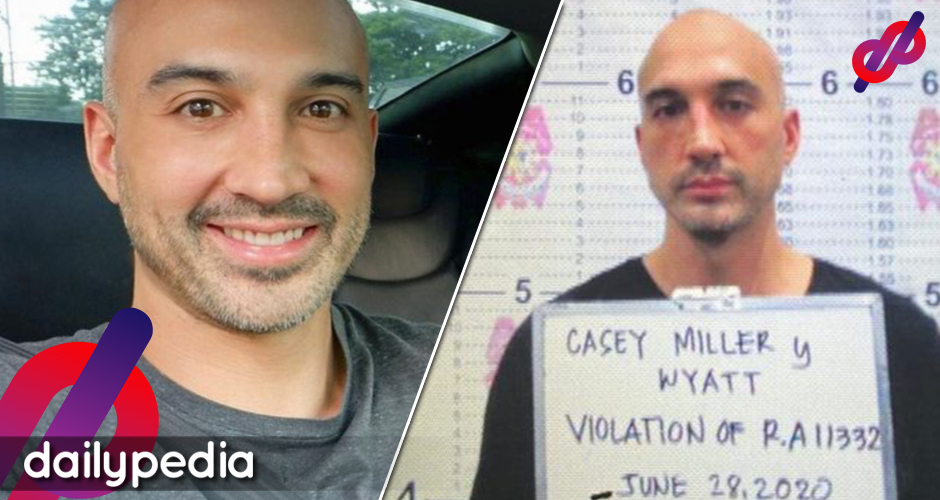 In a tweet, KC expressed frustration at celebrities who enter and exit the NCR. He also dislikes it when they upload photos of their travels.
I'm so irritated by some celebs that are traveling out of NCR. Sure, get out if you can but why post photos if technically you're not allowed to travel at all?

— KC Montero (@KCMontero) May 28, 2021
A netizen then found it funny that someone like KC would criticize celebrities when he himself along with 100 other people were apprehended last year in a Makati City bar for partying during the height of the pandemic.
Wow naman haha coming from someone na nagparty during pandemic at nahuli aw HAHAHA nag mac n cheese pala https://t.co/0NojnCYhO9

— KJ Murica (@KKKurty) May 30, 2021
KC clarified that authorities let them off since no violations were found. He said that there was never any party when he was at the bar. Plus, there were only around 80 people in a room for 800.
They reviewed the evidence and video. No one was doing anything wrong. 80+ people.. capacity 800. So only 10% capacity.. outside pa. The night before at the same bar may party talaga. Akala ng mga pulis siguro na may party na ganun that day. Pero wala.

— KC Montero (@KCMontero) May 31, 2021
"FYI – all charges were dropped since they couldn't find any evidence that anyone was partying or violating any rules. Remember indoor dining was allowed at that time and we followed all protocol. If not, charges wouldn't have been dropped." KC said in another tweet.
Based on his tweets, KC has a genuine concern about observing health measures amid the pandemic.
So nothing has really changed at all in regards to travel? We've been able to travel P2P for a month. So nothing new?

— KC Montero (@KCMontero) June 1, 2021
Nawala yung "heightened restrictions" now it's only "restrictions" .. look at us go

— KC Montero (@KCMontero) May 31, 2021