Kapuso Mo, Jessica Soho (KMJS) star Reymark Mariano was saddened to hear about people criticizing his mother for leaving him and his siblings to be raised by their grandparents and only appearing when his story became viral.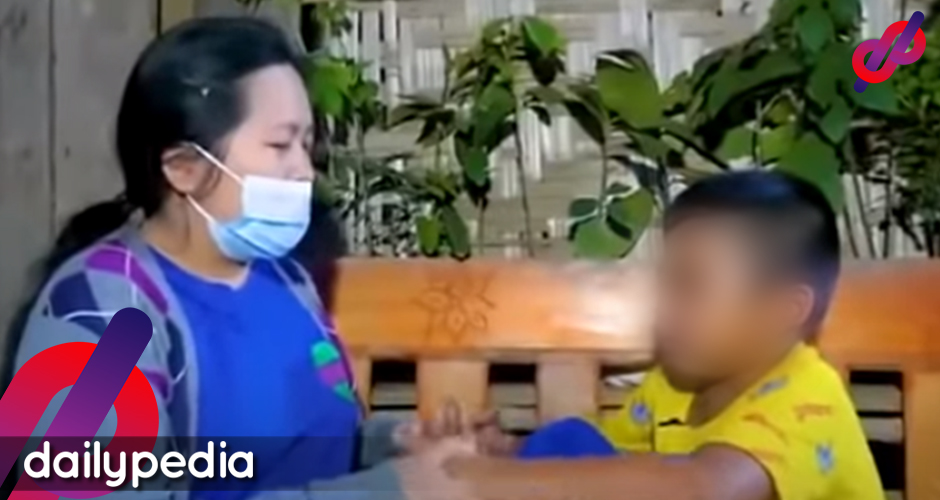 Reymark is a 10-year old from Sultan Kudarat who comes from a poverty-stricken background. His everyday hard work at such a young age made a lot of people cry.
It was his task to plow a 2 acre of land with his aging horse. He revealed that even though it's difficult, he cannot stop because his family relies on him just so they don't go hungry.
People from all walks of life then donated money and other essentials. According to multiple sources, Reymar's family has received hundreds of thousands of pesos in contribution, with some saying that the amount has reached a million already.
In a new episode, his mother Analyn Vicente makes a surprise visit to her children. She first approached a studying Reymark and both hugged each other.
Analyn asked him to forgive her for leaving him and his siblings to their grandparents.
"Pasensiya na ha. Humihingi ako ng patawad sa'yo. Sorry na iniwan kita kina Lolo at Lola." she said.
Meanwhile, netizens believe she only showed up because of the money Reymark has received. In the comment section of the video, netizens said this is exactly what they think she did.
"iba gumalaw ung nanay" verified YouTuber Nico David said.
One netizen said Analyn's visit was the "perfect timing."
Another said that his father should've been the one to visit because he is more trusted. Unfortunately, he is in prison for illegal possession of a firearm—the main reason why Reymark started plowing in the first place.
"Haysss, almost 500K na yung pera ng bata. Then mama nya dumating sana yung tatay nalang."
It seems Analyn's arrival is so suspicious as prior to the donations, she didn't bother to be with her son.
"SI NANAY MASYADONG SUS– 😦" a netizen said.
"Bumalik na si mommy, mayaman na si Raymark ehh!" another commented.
Some do not find it funny as Analyn has given off gold digger vibes.
"ngayon lang nagpakita, tapos hinahayaan anak mag trabaho kasama ang lola at lolo? Ngayon sasabihin hindi pera habol? Wala naman ibang mag kokontrol ng pera kundi nanay,"
Despite being abandoned by Analyn, Reymark was hurt when he found out people are criticizing his mother.
"Masakit, ngayon birthday niya. Dapat nga ngayon masaya kami. Sa birthday niya, malungkot na bina-bash aking nanay. Masakit sa pakiramdam." an emotional Reymark said cryingly."
Reymark's family can't stop receiving blessings from people, so they decided to share them with the less fortunate. The episode shows the young boy handing out groceries to people in his neighborhood.
He only wishes for other kids like him to keep on working hard until they achieve success in life.
"Magsikap sila na makatapos para maahon ang kanilang pamilya." he said.