Netizens took to Twitter to express their disdain at the world's longest COVID-19 lockdown, which has officially breached one year, raising concerns such as the government's misplaced priorities during the pandemic.
The hashtag #DutertePalpak remains a trend on Philippine Twitter, with over 9,200 tweets as of 7:11 pm today, March 15.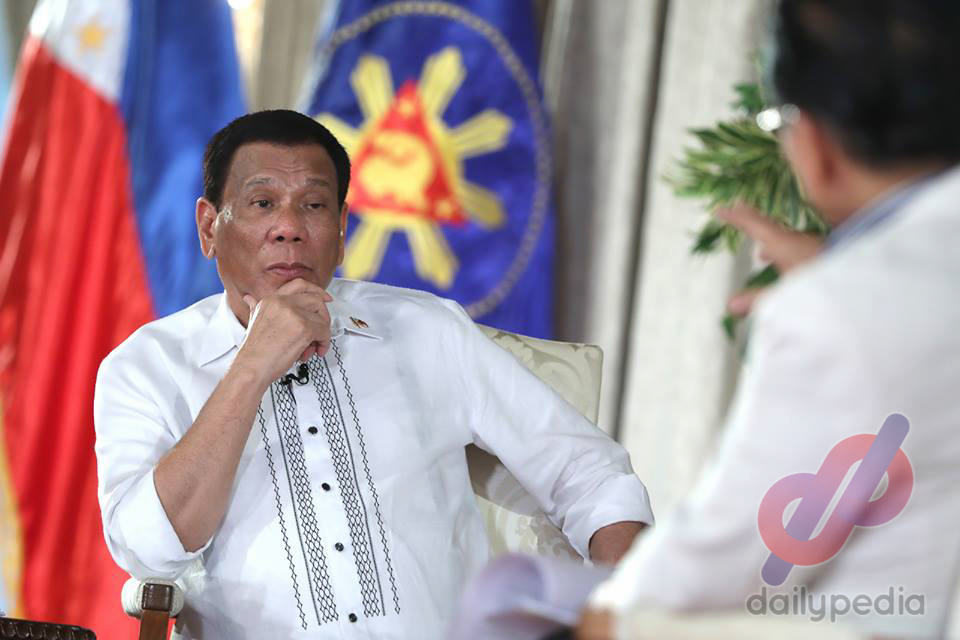 Netizens from various walks of life would share their opinion on what has been the longest COVID-19 lockdown to date, even as President Rodrigo Duterte's administration scrambles to contain the latest surge of COVID-19 cases.
Rappler columnist JC Punongbayan would top Twitter's suggested tweets for #DutertePalpak, calling out the administration for its bad governance and lack of emphasis on the pandemic.
One year after lockdown, cases are still exploding.

Bad governance begets bad outcomes. Garbage in, garbage out. #DutertePalpak pic.twitter.com/sg7H58AsxN

— JC Punongbayan (@jcpunongbayan) March 14, 2021
Usual go-to for students #WalangPasok (@walangpasokfile) pointed out how COVID-19 cases continue to grow despite the lockdown.
#OnThisDay in 2020: President Rodrigo Duterte placed Metro Manila under a community quarantine.

1 year has passed, the Philippines is still under quarantine, the longest in the world, and coronavirus cases are still rising. #COVID19 #DutertePalpak

— #WalangPasok (@walangpasokfile) March 15, 2021
Another netizen would call on netizens to register and vote, using Duterte's handling of the pandemic as a criteria for choosing the country's next leaders.
ngayon lang natin narealize?????? there's 15b still missing, the country is in economic shambles, activists and journalists are being killed and incarcarated, and it's been almost a whole 365 days since the lockdown started.

register. vote better.

— uno ☭ exile arc (@undecaffeinated) March 14, 2021
here's a reminder to #JoinNDMOs. the fight doesn't end with duterte, there will always be more pigs to deal with. organize, educate yourselves.

and again, please, for the love of god, register for 2022. your vote counts.

— uno ☭ exile arc (@undecaffeinated) March 14, 2021
Former Pinoy Big Brother Connect housemate Justin Dizon would aptly summarize the government's COVID-19 response in 2020.
Philippine government solution against COVID-19:

– delayed travel ban
– face shield
– liquor ban
– curfew
– militarized lockdowns
– violence
– anti-poor policies
– mañanita by PNP
– mixing letters C, Q, E, G, and M
– Anti-Terrorism Act of 2020
– ABS-CBN shutdown#DutertePalpak

— Justin Dizon (@iamjustindizon) March 15, 2021
This would be seconded by advocate Frank Baraan IV.
The Philippines holds the record for having the longest lockdown in the world. It has been 1 year of deceit, lies, extrajudicial killings, COVID19 deaths, missing billions, fake news, vaccine scams, mañanitas by Trapos, & verbal diarrheas by a nincompoop President. #DutertePalpak

— Francis Baraan IV (@MrFrankBaraan) March 15, 2021
Other netizens would also express their disdain at the Duterte administration.
The biggest problem during the pandemic was not the virus, but the government.

#IsangTaonNa #DutertePalpak https://t.co/uyjO7fm424

— zie (@oustheturtle) March 14, 2021
The Duterte administration is to blame for the out-of-control pandemic and spreading economic hardship.

It was indecisive at the start, feigned decisiveness with harsh lockdowns, and is still faking a response today with false claims of excellence and stimulus.

— Sonny Africa (@sonnyafrica) March 14, 2021
Others would echo calls to register and vote for the 2022 National Elections as a way to prevent the current situation from repeating itself.
#DutertePalpak
if you're turning 18 before May 9, 2022, PLEASE visit and register to the nearest comelec so that you could vote for the betterment of our future. let's not allow someone to ruin the future they'll never get to experience. registration ends on September 30, 2021.

— lia. (@sasageyeet) March 14, 2021
Others still would poke fun at the "anniversary", linking it to their love life—or lack thereof…
i can't believe i'm having a "lockdown anniversary" instead of relationship anniversary? what the fuck#DutertePalpak #BakunaParaSaLahat #LigtasNaBalikEskwela#SolusyongMedikalHindiMilitar

— maye (@ingaysunshine) March 14, 2021
Happy anniversary, lockdown/covid. Going strong relasyon natin ah.

— Apoc (@arkitekto) March 14, 2021
… as well as a list of things to prepare for the "anniversary".
lockdown anniversary merienda menu:

– dalgona coffee
– ube cheese pandesal
– sourdough boule
– baked sushi
– korean cheese garlic bread

what else did i miss?

— margavsmachine (@margavsmachine) March 13, 2021
It really is a blink and nothing-really-changed moment…
Lockdown Anniversary na pala… Stay safe po pic.twitter.com/6O66nipdR9

— PGAG (@PGAG_PH) March 15, 2021
Netizens pointed out the 10pm to 5am curfew is once again in effect, exactly a year after it was first implemented.
To celebrate the anniversary of the lockdown, Metro Manila mayors want to recreate the experience of when this lockdown began by imposing curfews once again https://t.co/HBqtKrg7jw

— warren (@awaren_) March 11, 2021
https://twitter.com/hanshi_coups/status/1371314650340421635
Even streaming platform Viu is chiming in.
Kaya pala the resemblance is uncanny. Today pala is Lockdown Anniversary. 🥲 pic.twitter.com/BTL5t9Q7U0

— Viu Philippines (@Viu_PH) March 15, 2021
The Palace, however, maintained that the Duterte administration is still handling the pandemic "excellently."
#DutertePalpak? Palace spokesperson Harry Roque insisted that the government was doing an "excellent job" in managing the COVID-19 situation in the country up until the recent rise of new cases.

READ: https://t.co/E6T4c0Ca87 pic.twitter.com/jOhqqs4hj6

— Inquirer (@inquirerdotnet) March 15, 2021
In a media briefing, Palace spokesperson Harry Roque, who tested positive for COVID-19, insisted that they were handling the pandemic well until the rise in cases.
The Department of Health would tally the highest number of cases in a day in 2021, with 5,404 new cases of COVID-19.
Ngayong 4 PM, Marso 15, 2021, ang Department of Health ay nakapagtala ng 5,404 na karagdagang kaso ng COVID-19. Samantala ay mayroon namang naitalang 71 na gumaling at 8 na pumanaw. pic.twitter.com/fQxI3pLtmr

— Department of Health (@DOHgovph) March 15, 2021
The actions the government has taken to curb this rise has so far been met with anger, as they once again called for the increased presence of uniformed personnel, social distancing, as well as wearing face masks even in our homes.
A change in their tactic, however, has been telling local government units to impose localized lockdowns in houses, streets, compounds, or even barangays to prevent Metro Manila going under a strict enhanced community quarantine.