The Free Legal Assistance Group (FLAG)recently released a "bomb" for those practicing law in President Rodrigo Duterte's term and beyond, citing 61 deaths for practicing lawyers in five years during Duterte as President.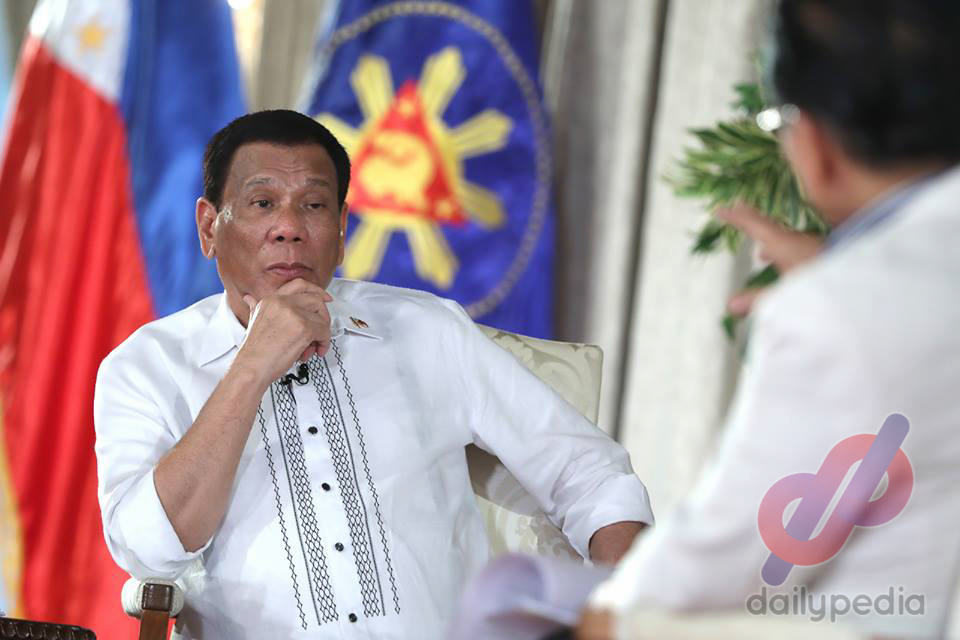 According to FLAG, during the time of strongman and dictator–the late Ferdinand Emmanuel Edralin Marcos Sr. to Benigno Simeon Cojuangco Aquino III or during the six Presidents (combined all their full terms); only 28 lawyers got killed.
More lawyers died during the Duterte administration than during the time of previous presidents since Marcos combined, a FLAG study shows. 61 lawyers killed since 2016 compared to 28 from 1972 to 2016 that FLAG listed. pic.twitter.com/6j1PaLsCy9

— Mike Navallo (@mikenavallo) March 15, 2021
However, reports from other news agencies suggested more have been killed prior to Duterte's term with the 14th President, Maria Gloria Macaraeg Macapagal Arroyo's term topping the list at 22.
Cross-checking FLAG list with SC and DOJ list of slain lawyers shows 49 in total died from the time of Marcos to PNoy, still lower than 61 killed under Duterte's watch.

Breakdown:
Marcos – 7
C. Aquino – 9
Ramos – 0
Estrada – 2
Arroyo – 22
B. Aquino – 9

— Mike Navallo (@mikenavallo) March 15, 2021
It brings a total number of lawyers killed from 1972 to 2016 at 49, still 12 shy of Duterte's term at 61.
FLAG Metro Manila coordinator Theodore Te said the list they published is not meant to be comprehensive.
"It is as far as we know. There are more names that are certainly not there," implying that there might be unreported cases of lawyers being killed in the line of duty.
(Edited) That this list is even needed is a tragedy in itself, that many of the names on the list have been forgotten makes the tragedy worse, that justice remains elusive for many on the list makes the tragedy unforgivable. https://t.co/Ey6jJ0TDdI #StopTheKillings

— Ted Te (@TedTe) March 15, 2021
In a tweet, Te mentioned the list is a tragedy in itself, and many names on the list–may have been forgotten, which makes the tragedy even worse.
He also said justice has been elusive for the families of these lawyers who died. It made it even more unforgivable.
Netizens have since shared their thoughts on the matter, with award-winning writer Jerry Gracio leading the way.
49 abogado ang pinatay mula sa panahon ni Marcos hanggang kay B. Aquino, sa loob ng 44 na taon. Sa panahon ni Duterte, 61 na ang napapatay na abogado, sa loob lang ng halos 5 taon. Di lang mamamatay ng mahirap ang rehimeng ito, mamamatay rin ng abogado, mamamatay-tao. https://t.co/R5GKJViRtA

— Jerry B. Grácio (@JerryGracio) March 15, 2021
He called out the Duterte administration for killing off not just the poor and even those who practice the same profession as the President.
One Netizen called this list "traumatic" and "diminishing" of the legal profession.
I will never get over how traumatic these lists are. Names aren't just names. One observation is one life snuffed out, a family bereaved, and in this case, a whole professional community diminished. https://t.co/uSzfMo7Kpx

— Ica Fernandez (@icafernandez) March 15, 2021
DOJ Secretary Menardo Guevarra said he is "not in a position to say that Duterte has anything to do with it."
Asked on this data, Justice Sec Menardo Guevarra says "I am not in the position to say na may kinalaman ang Pangulo dito. Lawyers have always represented clients na ang nature expose them to personal risks of safety." @rapplerdotcom https://t.co/1fKrdCpBME

— Lian Buan (@lianbuan) March 15, 2021
He also mentioned in a media briefing that the President himself is a lawyer. Duterte does not have such a policy.
The President's statement in December 2016 is in contrast to that he will [also] go for lawyers who defend drug suspects in court.
Various lawyers' groups, including the National Union of People's Lawyers (NUPL), have been making calls to both the Duterte administration and the SC to do something about the number of lawyers killed in Duterte's term.
The NUPL has raised the concern to the United Nations special rapporteur on the independence of judges and lawyers Diego García-Sayán, possibly to compel the Duterte administration to act.
JUST IN: NUPL has written to UN special rapporteur on independence of judges and lawyers Diego García-Sayán to bring to his attention attacks on PH lawyers, particularly on NUPL member Atty Angelo Karlo Guillen who was stabbed with a screw driver in Iloilo. pic.twitter.com/k1Wp9XFskl

— Mike Navallo (@mikenavallo) March 15, 2021
As for the SC, currently, they are working with both lawyers' groups and government agencies to address the increasing number of killings related to lawyers. 
A report from the Philippine Daily Inquirer suggests the SC is hard at work to get justice for slain legal professionals, specifically under Duterte's term.
Court Administrator Jose Midas Marquez has met with the Integrated Bar of the Philippines, the Philippine Bar Association, and the NUPL on January 8.
He has also held meetings with the DOJ and its attached agencies, particularly the Prosecutor's League and the National Bureau of Investigation (NBI), and the Public Attorney's Office.
Marquez has also met with representatives from the Department of National Defense, the Department of Interior and Local Government, the Armed Forces of the Philippines, and the Philippine National Police as well as the Commission on Human Rights, law school deans, judges, and clerks of court.
He acted under the instruction of current Chief Justice Diosdado Peralta in hopes of finding ways to address the issue.
No statement has been issued by the SC as of today, though they are in talks with the DOJ to examine cases under investigation, under preliminary investigation, and under court trial.
The DOJ, for its part, has promised to draw up an inventory of cases from the NBI to monitor the progress of these cases.