As the Department of Health (DOH) and the Philippine government scramble to contain a surge of COVID-19 cases, a variant first discovered in the Philippines would break through the borders of not one but two countries.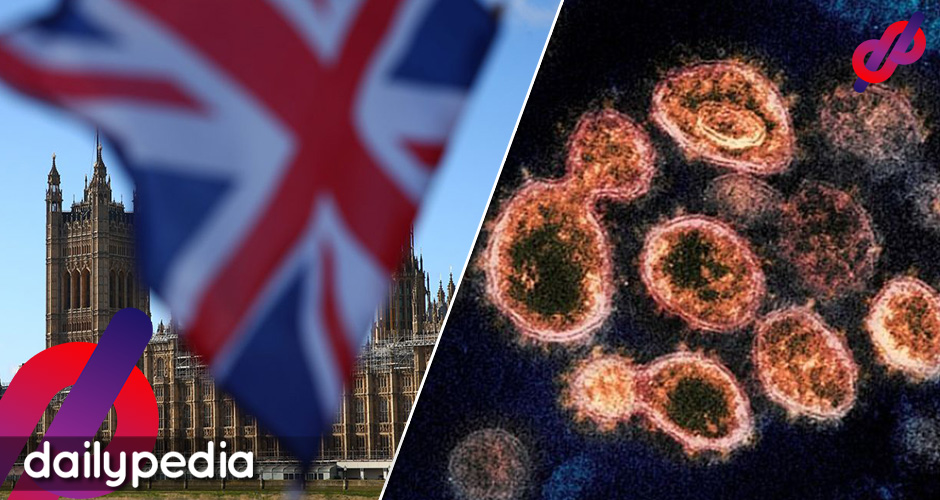 Kapamilya singer-actress Agot Isidro, whose tweets have been locked from public view since late 2020, shared a this recent headline from ABS-CBN News.
JUST IN: UK reports 2 cases of new P.3 coronavirus variant first detected in the Philippines. pic.twitter.com/BVSPgJrnlW

— ABS-CBN News (@ABSCBNNews) March 17, 2021
Calling the variant "D.30" , she described it as "di lang pang-international, pang-Solar System pa!", a slight to supporters of President Rodrigo Duterte.
Branded as DDS, the group had, at one time, shared edited images of Duterte with a graphic saying he was "the best president in the Solar System."
Some netizens would "disagree" with Isidro, saying the "D.30 variant" is "quite harmless" and "manifests itself once a week."
Actually, the DU30 variant is quite harmless. It's dormant for most of the time. It manifests once a week, mostly on a Monday. When it manifests, it just causes you to blurt out curses all night long.

— Jun Tobias (@juntobias) March 17, 2021
Most, however, would get a bit of tongue-twisting as the DOH themselves refused to call the P.3 variant as the Philippine variant of COVID-19, unlike those that originated from the United Kingdom, Brazil, and South Africa.
Filipino news outlets and DOH had NO PROBLEM calling new variants "Uk/African/Brazilian" when reporting to new reports of such variants here in the Philippines.

Pero pag yung variant na nagmula dito "P.3 variant that originated in the Philippines" ang pag report hehe ayos ah

— Chansel ⚕ (@JanselRanin) March 17, 2021
P.3 Variant eh PHILIPPINES VARIANT yun sus. Tapos ayaw pang tawagin na WUHAN VIRUS ang Covid19. https://t.co/amJiMM2Grp

— jheppietot (@jhEberLiciOus) March 17, 2021
Sa sobrang snowflake ng gobyerno pati ng pinoy, di pa nila maamin na PH Variant itong P.3 variant https://t.co/UFNMsRXNx6

— Isaiah Reyes (@isaiahrys) March 17, 2021
The DOH, however, maintains that it should not be called the Philippine variant as it was "more accurately described as a variant first reported in the Philippines."
They also said that the World Health Organization (WHO) "discourages the use of places to identify variants."
This made it hard not just for netizens but for reporters as well, who had to comply with the DOH standard of describing P.3 as "P.3 as a "coronavirus variant first detected in the Philippines."
Netizens have likewise called out the government for its lackluster handling of the pandemic, adding the name of the new variant into the mix.
According to reports, the P.3 variant was seen in two travelers, one of whom was linked to international travel.
The UK National Health Service has considered it a "variant under investigation" as it contains "mutations of concern" which make it more transmissible.
As for the DOH, they have yet to identify P.3 as a "variant of concern" as they do not have enough data on it.
Philippine Genome Center executive director Cynthia Saloma, however, disagrees and thinks that P.3 is a "local variant" because it has not been seen in the 600,000 deposits of the genome center's database.
Apart from the UK, P.3 has also been detected in Japan and Germany, though Saloma is not sure if the Germany deposit in the global genome center originated from the Philippines.