People are still confused as to who should get the first shots of COVID-19 vaccine as rumors of another round of COVID-related VIP treatments have surfaced.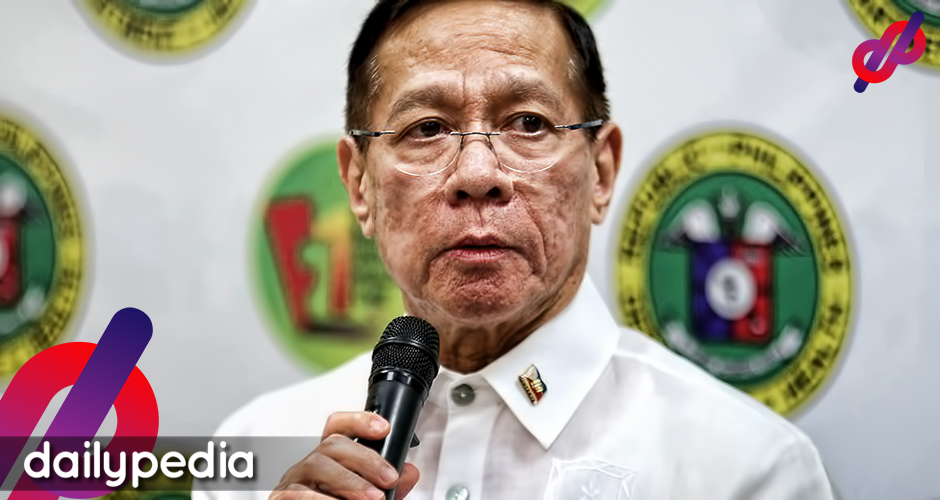 No less than President Rodrigo Duterte's Special Envoy to China and radio show host Ramon Tulfo, Jr admitted to getting shots of COVID-19 last October 2020.
This puts him in the same group of people that were given early shots of Sinopharm's COVID-19 vaccine, a list which includes members of the Presidential Security Group, still-unnamed cabinet officials, and Tulfo's bodyguards and drivers.
Lately, the Department of National Defense has also announced that their personnel will be among the first ones to be inoculated for COVID-19–ahead of any of the country's healthcare workers.
Ayos. Sila na ba,ang idedeploy sa mga hospitals sa buong bansa? Sila na ba papalit sa mga healthcare workers and other frontliners? Mag eexpect kami ah. https://t.co/VF7zxGkq5Q

— Tom (@Tom_MD_) February 24, 2021
Netizens are understandably upset, as it appears the administration's preference for VIPs has not disappeared since the start of the pandemic.
Mon Tulfo to blame? Probably
Tulfo recently admitted in an interview with anchors of One News's The Chiefs that he wasn't just among the first persons to be vaccinated for COVID-19–he was also the one who facilitated the whole deal.
There you have it. While ordinary Filipinos have to wait amid a vaccine delivery delay, radio host Mon Tulfo nonchalantly admits he took a smuggled covid-19 vaccine along with Cabinet officials and a senator way back in October. He's not sorry about it. https://t.co/31rVlUt0e2

— Regine Cabato (@RegineCabato) February 23, 2021
He cites his age (74 years old) and his desire to be a Sinopharm distributor as his reasons for being a part of the group that became guinea pigs for Sinopharm's COVID-19 vaccine.
Netizens were both perplexed and angry at Tulfo as soon as his story went on air.
Nagte-trending na naman pala si Mon Tulfo for being an arrogant, remorseless, Duterte-worshipping imbecile.

When will this 'journalist' ever be cancelled? Leche. pic.twitter.com/SHER7laVqE

— Francis Baraan IV (@MrFrankBaraan) February 24, 2021
What bothered netizens, though, is that Tulfo was passing off his mistake as a necessary evil—akin to VIPs who got tested for COVID-19 ahead of everyone else.
Even the World Health Organization insists on prioritizing healthcare workers for COVID-19 shots, yet Filipino VIPs—particularly government officials—seem to think they are more important than those from the health sector.
First in Line. This: https://t.co/11UIBPnGw3

— Doc Eric Tayag (@erictayagSays) February 23, 2021
Kabataan partylist Rep. Sarah Elago perhaps worded netizens' frustrations the best.
Follow COVID-19 vaccine prioritization list, no to VIP vaccination!

— Sarah Elago (@sarahelago) February 24, 2021
For its part, the Food and Drug Administration has said they have already looked into the early, unapproved vaccination drive on December 29, but said probe has yet to yield any results.
CONTEXT: The FDA said they were investigating the issue back in December 29, 2020.

Nearly 3 months since the incident, no one has been held accountable yet for the illegal importation and use of unauthorized vaccines from China.https://t.co/98QHiVdD11

— Philstar.com (@PhilstarNews) February 24, 2021
To date, no one has been held accountable not just for the illegal vaccination, but for the suspected smuggling of Sinopharm shots that made it happen.
Some lawmakers, however, were not satisfied with FDA's probe.
Bayan Muna Representatives Carlos Zarate and Ferdinand Gaite called on fellow lawmakers to conduct a probe into the VIP vaccinations that happened in October 2020, reviving a resolution they filed back in January 2021.