Filipinos found themselves feeling angry after a Chinese drama used a racial slur in a dialogue.
Make My Heart Smile is the show in question. It premiered on February 6 and focuses on how three young couples go through a journey to realize their dreams.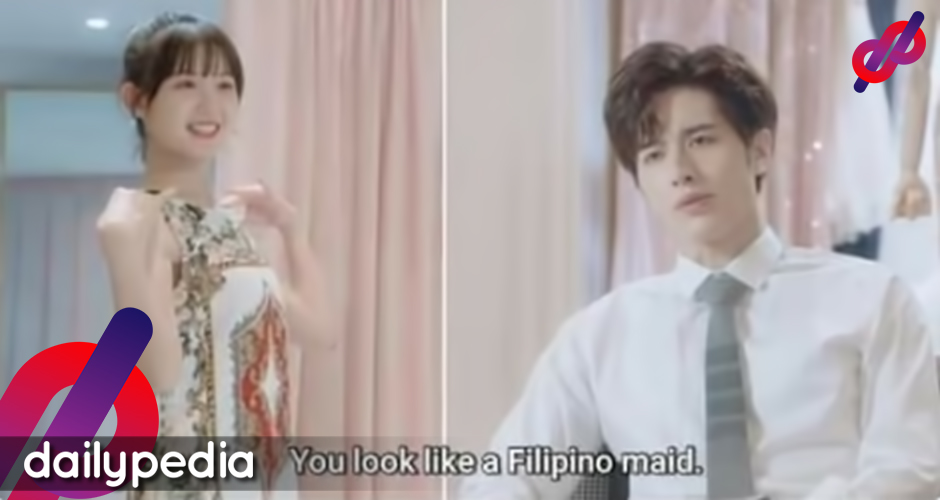 The description gives people the idea that this is a typical drama that many would enjoy. But it was a huge surprise when one of the actors delivered a derogatory remark about Filipinos.
Lead actor Luo Zheng was in a scene wherein a woman was asking him what he thought about her dress.
Zheng first said that the woman "looks like an aunt." And then commented saying "You look like a Filipino maid."
Pinoys weren't too happy with what they just watched and went to social media to voice out against what they think was an act of racism.
excuse me a fucking what?? pic.twitter.com/Fc7FGp8l3Q

— lyza (@cyjgyu) February 9, 2021
The remark was disrespectful on so many levels because Filipinos are more than just maids, netizens say.
But some defended the drama, arguing that what the actor had said was actually "Filipino maiden" in a mistranslation of words.
Twitter user @riothyunsuk however refuted the defense and said that the English subtitles were exactly what the actor said in the scene.
佣 means servant/maid and maiden is 少女 (a young girl) it's different

— ً (@riothyunsuk) February 9, 2021
Another user said that this was "definitely not a mistranslation," as they did further research. The term used by Zheng usually refers to cheap Filipino labor.
It is hard to tell if the series was doing great before the controversy. But its ratings are currently one of the lowest on its MyDramaList page.
"I've been a fan of Chinese dramas as far as I can remember. However, this is the first drama I have watched, very insulting. I specially waited this drama to be available because I love the line up of the characters. I did not know who are responsible for it, the producer who literally made to insult Filipinos, the actors who did not even tried (sic) to talk about how degrading that line is or the whole production team. Producer do know that there are many Filipino people watching Chinese drama, but because of that line, I think your drama should be drop. It's disgusting. Again, Don't watch, Don't try," a netizen said in a review of the show.
The remarks might have been hurtful, but the show can't take all the blame. In other countries, Filipinos, especially women, are stereotyped as domestic helpers or maids. One of the most common jobs Filipino migrant workers have is taking care of people. Filipinos have always settled for less in order to make it out of poverty.