Picture this: a woman in her early 20s celebrates the coming of the New Year with close to a dozen gay men. She later winds up dead in a hotel bathtub after drinking all night—with slight bruises to boot.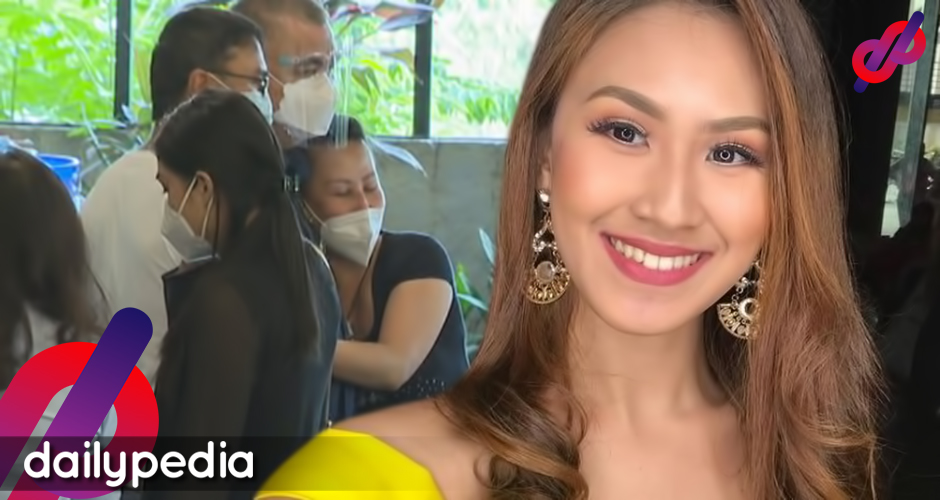 Then have the police "investigate" and immediately tag her death as a case of rape, simply because she was with "men".
That's about the gist of what happened to 23-year-old flight attendant Christine Angelica Dacera and the 11 gay men she spent New Year's Eve with at a hotel in Makati City.
And we have the Philippine National Police (PNP) to thank for the flurry of comments, reactions, and theories currently circulating on social media.
Netizens have blasted the PNP for being the source of the rape-slay narrative, with both Makati City Police Chief P/Col. Harold Depositar and PNP Chief P/MGen. Debold Sinas zeroing in on their belief that Dacera was raped before she was killed.
Now, the police are telling people to "refrain from speculating" online—even if they started the fire themselves.
Sinas urges public: Please refrain from speculating on social media. | via @ramboreports

— Rappler (@rapplerdotcom) January 6, 2021
These were Sinas's words during a press conference with Sharon Decera, the mother of the flight attendant.
He would also claim that they have evidence to prove their theory, though they cannot share it with the public just yet.
Netizens were quick to remind Sinas and the rest of the country's police corps that it was them who started the narrative and fuelled speculations.
Exactly. Hindi ba PNP ang unang nagsabi ng rape? Saan galing yung may nakita daw na semen sa victim? Those are the things that sparked outrage from everyone eh. https://t.co/1pV73CK25q

— Phi Palmos (@phipalmos) January 5, 2021
Some even said we should hold both ourselves and the PNP accountable—as we were the ones who took the bait.
https://twitter.com/lakwatsarah/status/1346664157672828928
They also kept asking police investigators why they insist on Dacera being raped, when an alleged autopsy showed she died form a ruptured aortic aneurysm.
christine dacera's autopsy showed ruptured aortic aneurysm. idk how and why the pnp's conclusion led to rape slay without fully investigating. the lack of investigation just ruined the names of the 11 ppl involved. tho the discussion regarding the rape culture was smth we needed.

— vince (@vinscharle) January 5, 2021
STORY OF CHRISTINE DACERA #RestInPeaceChristineDacera
Caused of death ruptured aortic aneurysm
So please Chief PNP Sinas wag nang ipilit ang RAPE-SLAY . pic.twitter.com/WX27zkvGYR

— FAFAVINZ (@abadvince2020) January 6, 2021
ABS-CBN reporter Mike Navallo, on the other hand, asked netizens and other media practitioners to reconsider using "rape-slay" to describe what happened to Dacera and use "death" instead.
Good read on what happened to flight attendant Christine Dacera and where the idea that she might have been raped and killed came from.

Is it time to reconsider using the term "rape-slay" in referring to the incident and use "death" instead?

Rape, murder are legal conclusions https://t.co/4FRU1k5WNZ

— Mike Navallo (@mikenavallo) January 6, 2021
What the public knows so far
January 3, two days after the tragedy, Makati City police released their report on the incident, claiming they saw evidence of foul play, but did not immediately conclude that Dacera was raped or killed by her companions on New Year's Eve.
A day after on January 4, Depositar said in an interview that Dacera's case was indeed a rape-slay. Reports from the media were fast and furious, with Dacera's name making headlines across the country.
PNP Spokesperson P/BGen Ildebrandi Usana and Sinas would tag the case as "solved" yet left it open on the basis of them identifying the supposed perpetrators.
PAGKAMATAY NI DACERA, CASE SOLVED NA?

Ipinaliwanag ni PNP spokesperson Ildebrandi Usana sa programang #SaTotooLang ng One PH na case "solved" pero hindi pa "closed" ang pagkamatay ng flight attendant na si Christine Dacera.

FULL INTERVIEW: https://t.co/PIk2svOvtd pic.twitter.com/ysbECE3DAa

— News5 (@News5PH) January 5, 2021
Sinas would also support Depositar's claim on January 5, sticking to his guns in a press conference held at Greenhills in San Juan.
Social media would explode, transitioning from calls to bring the 11 companions to justice to now castigating the PNP for peddling an ill-informed angle.
NCRPO chief P/BGen Vicente Danao, Jr. would join in calling out Sinas, Depositar, and Usana, saying a case is not solved until you properly identify the culprits—which in this case, Makati City police have yet to do.
#TedFailonandDJChaCha | Kinontra ni NCRPO chief Vicente Danao ang unang pahayag ni PNP chief Debold Sinas na "case solved" na ang pagkamatay ni Christine Dacera. pic.twitter.com/4PfIyQFZg2

— News5 (@News5PH) January 6, 2021
He added that it wasn't clear whether Dacera was indeed raped before she died, a fact that the Makati City Prosecutor's office seems to agree with.
Christine Dacera case respondents Dela Serna, Halili, Galido released from detention after Makati Prosecutor's Office refers rape with homicide case for further investigation. | via @InaReformina

Read more: https://t.co/kR5hxP5zgN pic.twitter.com/LuwxDTlo4G

— ABS-CBN News (@ABSCBNNews) January 6, 2021
They ordered the release of Dacera case respondents John Pascual Dela Serna II, Rommel Galido, and John Paul Halili after sending the case back for further investigation.