Homelessness is one of the biggest issues in the Philippines with nearly 5 million left out in the streets begging for help every single day.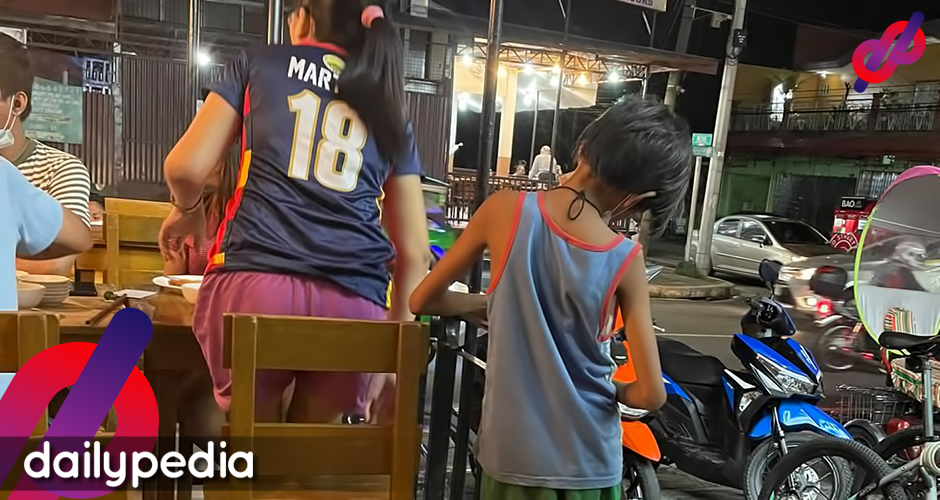 The Modified Conditional Cash Transfer for Homeless Street Families (MCCT-HSF) program said that "families on the street" make up 75 percent of the homeless population.
Around a million of them are children who will most likely not be of any contribution to society when they grow up.
But even with a projected future of eternal hopelessness in penury, some of these children remain optimistic that there will be brighter days for them and their families.
Such is the mindset of an unnamed street child who caught the attention of the public.
Jewel Calerio of Las Piñas shared how this homeless kid melted her heart.
Jewel was at an eatery with her companion Kurt when a miserable looking boy came up to them and asked if they could buy food for him to share with his mother.
While waiting for the order, they overheard the boy telling another homeless child that he'd help the poor if one day he becomes wealthy.
"Nakakatuwa lang, he never asked for money, tapos nag kkwento sya kung saan sya lumaki, na matagal na syang nanlilimos, kaso pinaalis sila. He thank us for so many times, as in kada mapatingin sya samin nag tthank you sya." Calerio wrote.
Calerio felt good after helping the kid and hopes more people would do the same.