Malacañang announced Thursday that COVID-19 vaccines from Pfizer and Russia's Gamaleya Institute, which were recently approved by the Food and Drug Administration for emergency use, could possibly arrive in February.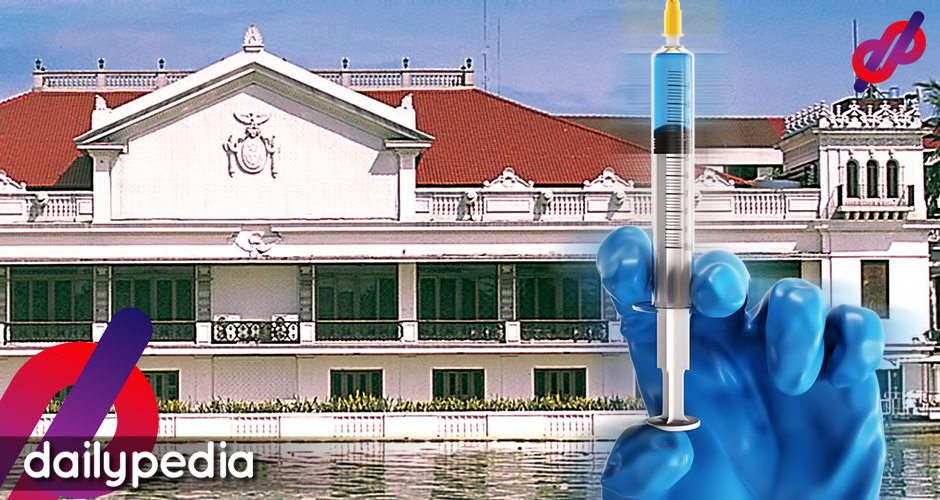 According to Presidential Spokesperson Harry Roque, he can't say the amount of shots Filipinos can benefit from.
"Makakatanggap na rin daw tayo ng ilang bakuna galing sa Pfizer as early as February… Alam ko po, hindi gaanong karami ang matatanggap natin," Roque said during an online briefing as he quoted vaccine czar Secretary Carlito Galvez.
"Patunay po iyan na di tayo pumapabor kahit anong brand. Kung alin ang makakarating sa Pilipinas sa lalong madaling panahon, iyan po ang kukuhanin natin," he added.
However, Roque literally said before the briefing that only China's Sinovac vaccine will be available from February until June.
"From February to June, there is no other choice because only one vaccine will be available, the one that will come from China," Roque said previously.
"If approved by FDA, they are safe and proven effective. So the brand is not important," he added.
FDA head Rolando Enrique Domingo is optimistic that the Pfizer-BioNTech vaccine can prevent COVID-19. The vaccine currently has a success rate of 95 percent.
"Hindi rin po imposible na by February, baka mayroon na rin tayong maangkat [na COVID-19 vaccine] galing po sa Gamaleya ng Russia," Roque said.
Domingo also revealed that Sinovac just submitted its emergency use authorization application on Wednesday. The Chinese vaccine, CoronaVac, based on results from trials in Brazil only has an efficacy rate of 50.4 percent. But the Philippines is already expecting 25 million jabs, with 50,000 incoming next month.
President Rodrigo Duterte himself said CoronaVac is just as good as the vaccines made by firms in America and Europe.
The Philippines was late in securing vaccines but still hopes to vaccinate up to 70 million people.
Galvez also said that supply deals with Novavax, Moderna, AstraZeneca, Johnson & Johnson, and Gamaleya Institute are now firmed-up.
The FDA is still looking at AstraZeneca's and Gamaleya's applications for emergency use.
AstraZeneca and Gamaleya have pending emergency use applications with the FDA.
Health Secretary Francisco Duque earlier said the demand for vaccines would cause chaos.
"It is not good if we will be fighting among ourselves for the vaccines," he noted during a radio interview.
He noted that the "highest bidder" can get all the vaccines they want.
"If that will be free-for-all, those who are affluent and the bigger companies will be the ones to get the vaccines first. It is difficult if there is no orchestrator," he added.