Director General of Film Academy of the Philippines and actress Vivian Velez decided to make fun of PNP chief Debold Sinas on social media.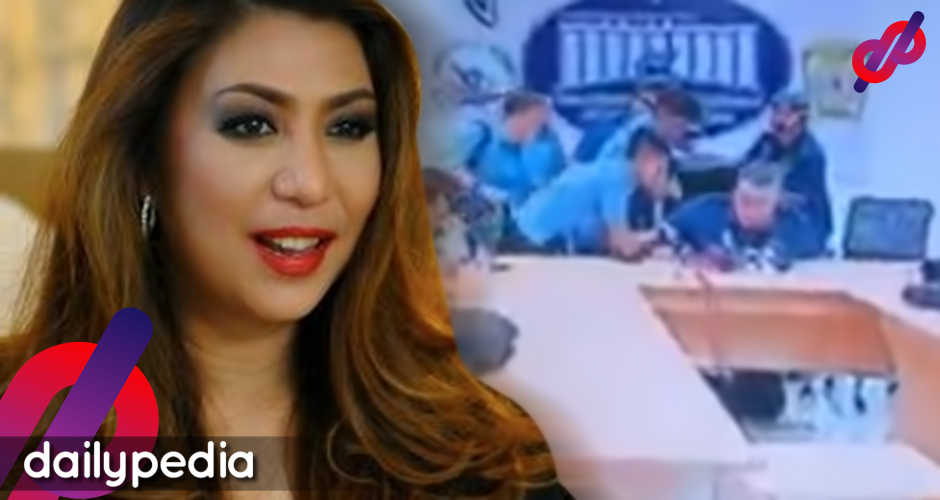 On her personal Facebook account, she shared a video of Sinas falling off a chair during a conference meeting.
"Paano kung walang video? Edi walang ebidensya?" she wrote.
Her caption is a joke on how people would say that abuse by law enforcement or high-profile incidents wouldn't get any closure if they weren't documented.
The most recent incidents that shook the country are the double-murder committed by a policeman in Tarlac and the death of 23-year old Christine Dacera who worked as a flight attendant before dying in a luxury hotel in Makati.
The video circulated social media sometime after Sinas apologized for throwing a birthday party in May of 2020 wherein people clearly violated COVID-19 health measures.
After falling off the chair, Sinas is heard saying "take two" as fellow policemen assist him back up.
Velez considers herself a die-hard Duterte supporter (DDS) but knows that Sinas is someone the people can't be too confident in.
Sinas was recently appointed the Chief of the PNP despite a number of gaffes. Pres. Rodrigo Duterte refused to have him sacked from his previous position.
He, along with NCRPO officials, have also been caught on CCTV bullying people in an effort to kick them out of their area.
During his time as the director of the Central Visayas Police Regional Office (PRO) from July 2018 to October 2019, human rights groups linked him with drug-related killings and abuses by law enforcement.
His name is also associated with the deaths of 14 farmers during a "synchronized enhanced managing of police operations" in Negros Oriental in March 2019.
He reasoned that the farmers were actually New People's Army (NPA) members who offered resistance during implementation of search warrants.