A photo of a guy proposing to his girlfriend in a very unconventional manner made females wish they had a boyfriend like him.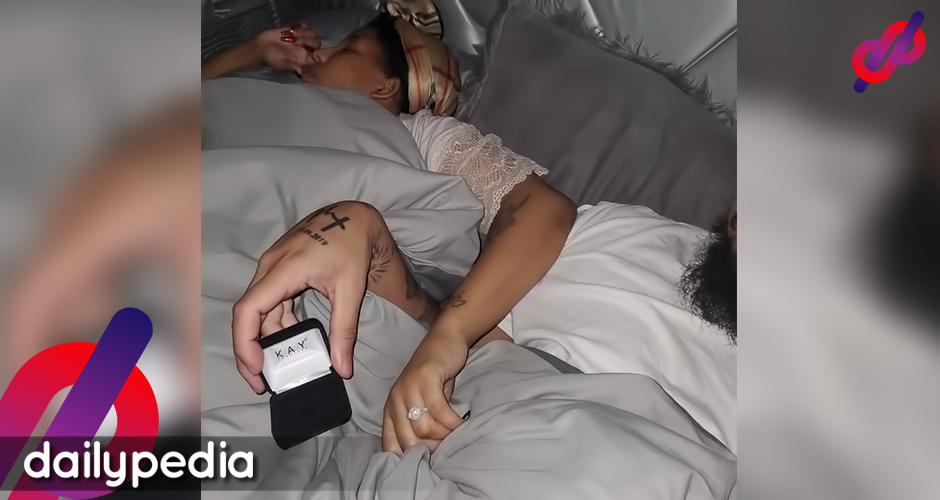 Michael Mayorga of Miami uploaded a picture of himself and his sleeping girlfriend Jamilah Williams together in bed. In it, he is seen holding a ring box while the ring is already inserted on Jamilah's finger.
He said that he has been contemplating about proposing "for weeks" but couldn't do it so he did this instead.
The photo went viral and Jamilah's friends blew up her phone with "congratulations notifications and text[s]."
Netizens thought what he did was "dope" and "creative" at the same time.
They also pointed out how his attitude doesn't match his looks because he does look like a criminal with all the tattoos on his body.
However, before Jamilah healed his "mental state" and kept his "faith alive," Michael was a miserable individual.
He said that he had to leave a 6-year relationship back in 2015 because he was cheated on. Then the next year, his diabetes-stricken mother died of a brain aneurysm.
He found love again in 2017 but lost it after two years following his ex's failure to overcome breast cancer.
It was too much for Michael to handle and he eventually slipped into depression.
But luckily for him, Jamilah came along and saved him.
According to Michael, Jamila really cared about him and "constantly checked on me and prayed for me every single day."
He ascribed his relationship with Jamilah to God.
It's 5:00AM 😩 for weeks now I been planning on how to pop the question…. you know all my moves and you are one very…