The National Disaster Risk Reduction and Management Council (NDRRMC) has already urged President Rodrigo Duterte to put Luzon under a state of calamity following the onslaught of Typhoons Quinta, Rolly, and Ulysses.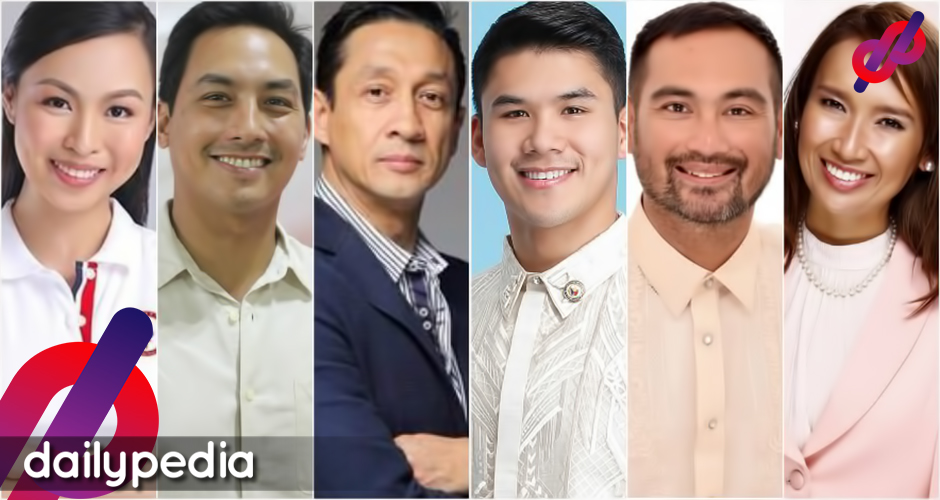 The Cagayan province found itself submerged during Ulysses' visit last week and the releasing of water from the Magat Dam just made the floods worse.
The agriculture sector has incurred damages of up to P2.5 billion, affecting around 71,466 farmers in Cordillera, Ilocos, Cagayan Valley, Central Luzon, Calabarzon, and Bicol region.
Meanwhile, the estimated damage on infrastructure in eight heavily affected regions is now at P8 billion.
The Department of Public Works and Highways (DPWH) on Monday said infrastructure damages happened in the Cordillera Administrative Region (CAR), National Capital Region (NCR), Region 1 (Ilocos), Region 2 (Cagayan Valley), Region 3 (Central Luzon), Region 4-A (Calabarzon), Region 4-B (Mimaropa), and Region 5 (Bicol).
In this difficult time, the dissemination of information is one of the most important things to do. Magat Dam authorities themselves said that they posted announcements on social media before water was released. However, there were many affected residents who claimed they never came across such posts.
Ulysses compromised telecommunication lines and made it more challenging for people to communicate with one another about whatever is happening.
ABS-CBN, as everyone knows, used to have the widest coverage of news of any network in the country, but not anymore because of its shutdown.
ABS-CBN had three relay stations in the Cagayan Valley, including in Isabela, Aparri, and Tuguegarao. TV Patrol North Luzon (ABS-CBN Baguio) was the local newscast that covered the entire Northern Luzon but was shuttered by Congress.
ABS-CBN News was also the most expansive news network in the region prior to the shutdown.
ABS-CBN's AM Station, DZMM has a wide reach of news coverage as well as MOR 91.3 in Santiago, Isabela and would also be huge in providing information today.
Netizens have pointed out that six of the region's 12 legislative districts were part of the House panel on congressional franchises and all voted to deny ABS-CBN's franchise application on July 10, 2020.
These six congressmen—Antonio Albano, Alyssa Sheena Tan, Faustino V "Inno" Dy, Faustino Michael Carlos III T. Dy of 1st, 3rd, 4th, 6th and 5th districts of Isabela, respectively, and Samantha Louise Alfonso Vergara of Cagayan Province's 2nd district were all part of the 70 lawmakers who voted to deny ABS-CBN's bid for a franchise renewal.
Because of their decision, ABS-CBN Regional Network Group and its provincial stations can no longer report local news. Other sources of news are doing their best but none of them can compare to what ABS-CBN offered prior to the shutdown.
Teleradyo and ANC are two of the few channels that are still providing special news coverage to the public.
Filipinos want the affected typhoon victims to remember the name of the six lawmakers who played a part in their suffering.
The blood of those who died are on your hands!!! Sobrang nakakagalit #CagayanNeedsHelp #IsabelaNeedsHelp pic.twitter.com/PsD21mazVU

— Ted Acala (@tedacala14) November 13, 2020
O ito yung mga bumoto na nagtanggal ng prangkisa ng ABS-CBN na mula sa Cagayan at Isabela…

Anong nagawa niyo para man lang mabalaan ang mga tao sa bagyo? https://t.co/FczGQo3SCE

— Miss France Sajorda (@PrincessFrance) November 13, 2020
Sila ung nagpasara ng ABS ung daleang DY ano na? #CagayanNeedsHelp #TuguegaraoNeedsHelp #IsabelaNeedsHelp #RescuePH https://t.co/wMkTCrPHHG

— Jesselee Tintiangko (@JTintiangko) November 13, 2020
We also have to remember kaya nangyari to is bacause of lack of media coverage, The lawmakers of Cagayan and Isabela chose to revoke the franchise renewal of ABS CBN!

Remember them Cagayanos and Isabelinos! pic.twitter.com/9YXmeSkSr3

— D_mockingJay (@ImJB787) November 13, 2020
Let's call the attention of these congressmen namely

Antonio Albano
Faustino Dy V
Faustino Dy III
Samantha Alfonso
Ian Dy
Alyssa Sheena Tan#CagayanNeedsHelp#IsabelaNeedsHelp#TuguegaraoNeedsHelp #RescuePH https://t.co/OSt29X9GkN

— Shawn #MentalHealthMatters (@dreamcatcherbiz) November 13, 2020
i aM VERY MUCH DISAPPOINTED AT U REP ANTONIO ALBANO https://t.co/UwsL8bvi6J

— 禅さん (@BOKUTOKElJl) November 14, 2020
https://twitter.com/annahaha_/status/1327497835730800641?s=20
https://twitter.com/nadjaalcs/status/1327354967082995712?s=20
https://twitter.com/egosumnutrix/status/1327512545763217409?s=20