Former Miss Philippines Earth Imelda Schweighart, who is now a singer known just as Imelda, revealed she dislikes K-Pop.
In a series of Facebook posts on Monday, Schweighart expressed how much she wants Filipinos to appreciate their own culture through music.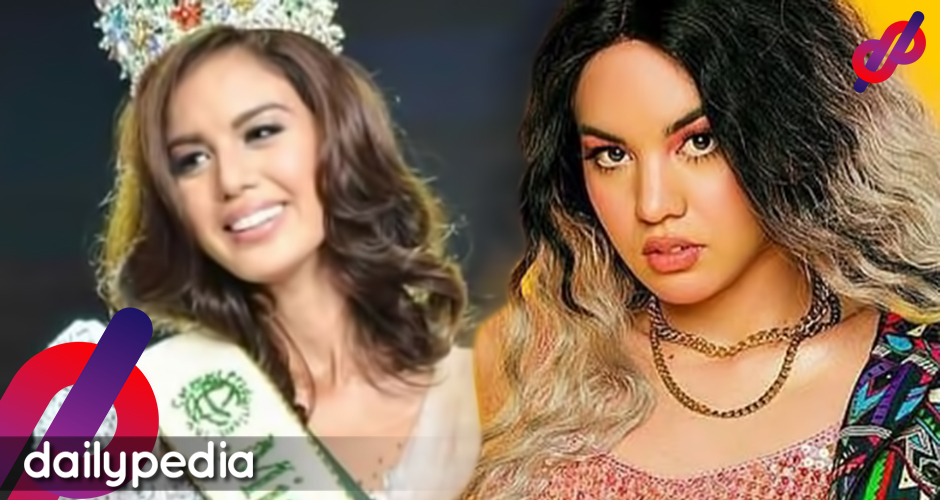 She flat out said, "I hate K-pop."
In addition, she wants Filipinos to have a sense of pride.
"Filipinos are losing their identity trying to be like Koreans. Konting pride, please?" Imelda wrote in another post.
"Di hamak na mas magaling namang mag-English mga Pinoy kesa Korean. Kala ko ba Chinese nananakop? I think we're getting it wrong. Lagi na lang tayong sinasakop," she added.
A Facebook user replied to one of the posts, noting that K-pop is a "worldwide phenomenon" and being a fan of it "does not make us less of a Filipino."
Imelda responded saying Filipinos "should have our own identity as a culture and nation than losing ourselves into trends."
"Instead of seeing it in a way where they make hit charts therefore we should patronize, see it in a way where we deserve to make it as Filipinos and don't sleep on how talented we are.
"Haven't you seen the oppression and slavery of Korean artists? The processes and suffering for entertainment," she added.
She also said K-pop sells "insecurity" and "not promoting self-love."
"I'm not sure if anyone can identify to them but if anyone could, it's imagining what you could look like after heavy plastic surgery. It's altering the children's minds to alter how they look… and it's carving the next generation's minds… Insecurity is what they sell. They are not promoting self-love.
"I want to see us carve our own lane, promote self-love, acceptance for shapes and sizes without too much compromise and sacrifice as entertainers. Diversity, for once!" she said.
Imelda Schweighart's controversial statement against K-Pop receives numerous reactions on social media including some celebrities.
I mean, the whole world loves Kpop, not just Filipinos. There's no denying the Korean entertainment conglomerates are long time masters at churning out those ear/eye candies the whole world loves to gobble up! EVERYONE is trying to copy because they are THE BEST! 🇰🇷🙌

— Mikey Bustos (@MikeyBustos) November 23, 2020
I don't mind that you don't like KPop, in the same way that we maybe should leave people alone to their likes and dislikes. It takes more than this to overturn centuries of oppression amd gaslighting. https://t.co/4OzsyU56O3

— Chai Fonacier (@rabidcatbanshee) November 24, 2020
Miss Earth Philippines 2018 ata na problematic noon pa raw.

— Francis Baraan IV (@MrFrankBaraan) November 23, 2020
never knew that only a former miss earth philippines Imelda Schweighart is the answer to unite all filo kpop stans

— kath (@your_oxychen) November 23, 2020
Imelda Schweighart, hating kpop. Demanding filipino kpop fans to support her music.
Her music: pic.twitter.com/jq8WUGbWCO

— demille⁷ (@demifiore) November 23, 2020
Hi Imelda Schweighart. Do you expect us to listen to your music instead? To listen to someone with this kind of mindset? You could have promoted your music without hating on something other people like. Not everything is about you or your preference. Hungry for clout? Now eat. pic.twitter.com/Ua0l6QxSkP

— millie brown rice ☾ (@exotoforever) November 23, 2020
Filipinos are one of the biggest K-Pop fans anywhere in the world. K-Pop groups such as the Bangtan Boys or BTS don't even have to defend themselves from issues because their fans do it for them.
K-Pop's popularity has also spread to the United States, and according to Vox, the genre "has become a truly global phenomenon thanks to its distinctive blend of addictive melodies, slick choreography and production values, and an endless parade of attractive South Korean performers who spend years in grueling studio systems learning to sing and dance in synchronized perfection."
Also recently, renowned director "Direk" Joey Reyes made fun of both Korean and Filipino drama series for the overusing of themes.
In a Facebook post, Reyes made a comparison of the two which had netizens laughing because everything he said was on point.
He pointed out at how Filipino dramas have tropes such as evil stepmothers who usually have curly hair.
Actress Ina Feleo went on the comment section and said "My curls are shaking."