Pipay Kipayy has released yet another viral video attacking the allies of President Rodrigo Duterte. This time, it's all about the controversial Mocha Uson, who currently serves a the Deputy Executive Director of the Overseas Workers Welfare Administration (OWWA).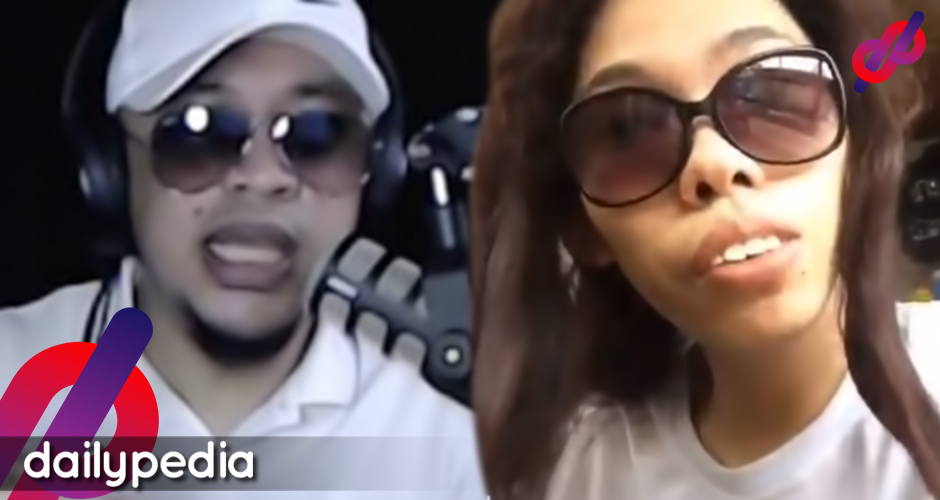 In the video, Pipay Kipayy acted like someone who wanted to have something to drink, but when offered a hot 'mocha' drink, she refused with expletives.
"I hate mocha. It tastes like shit. It looks like shit, and overall, it's a piece of shit!" she said.
Mocha's manager, Banay By, was triggered when he saw the video.
He retweeted saying that Pipay Kipayy has nothing going for her because of her insecurity.
"Umarte ayun sa kagandahan. Sobrang insecure nito sa babae. Kawawang nilalang. Kaya walang nangyayari sa buhay mo teh," he said.
Umarte ayun sa kagandahan. Sobrang insecure nito sa babae. Kawawang nilalang. Kaya walang nangyayari sa buhay mo teh https://t.co/zNTAIx5pjB

— BANAT BY PH (@BanatByPh) September 11, 2020
Duterte detractors made fun of Banat By for getting triggered.
Triggered ang manager ni mocha. Nagtawag na ng mga alipores nya at sinimulan na nilang kutyain si Kween Pipay. Kakatawa. Umarte ng ayon kagandahan? Wow, isauli mo muna nunal ni Ate Guy. pic.twitter.com/RJWpsTsuxH

— ricci (@ricci_richy) September 14, 2020
One netizen thinks Mocha and her manager are both 'trash.'
Hahahah triggered ung troll manager ni mocha oh. Hahahaha basura kayong dalawa

— King (@KingNginamo1) September 13, 2020
The diehard Duterte supporters are usually sensitive when allies of their president are attacked, one netizen pointed out.
https://twitter.com/dyosa1303/status/1305131205503803392?s=20
Banay By might actually be just as ugly as Pipay Kipayy, except the latter has more to offer, one netizen said.
https://twitter.com/CoSky99/status/1304621647463211010?s=20
Pipay is smarter and wittier THAN mocha. We all go for substance here.. mocha is just like dirt stuck on your shoe.. nothing else.

— RockMoonMomma (@RockMoonMomma1) September 14, 2020
Feeling naman si Banat By. Bakit, yang mocha na sinasabi ni Pipay, yung alaga ba nya tinutukoy? 🙄😂😂😂 So ano inangkin nyo na lahat ng mocha? Basta mocha usapan automatic yung alaga nya agad-agad? Di pwedeng coffee? 😂😂 OA mo By!

— ♒ EJ喜悦 (@XiyueXiyue) September 14, 2020
Some are waiting for the comedian to respond and just roast Banat By.
I am waiting for Pipay to reply back, feeling ko may smores maya-maya!

— LoveMore (@MaycNarciso) September 14, 2020
https://twitter.com/vinniebirocha/status/1305500789859704833?s=20
Banat By has nearly 180,000 followers on Twitter, but he actually just took over Mocha's account and renamed it.
The huge difference between him and Pipay Kipayy is that the latter gained a decent following because of her content, unfortunately, the same cannot be said for Mocha's manager. Many say he just rode on Mocha's coattails to get to where he is at today.