Temporary senate president Ralph Recto told CNN that the Philippines should refrain from borrowing more money from China amid the pandemic, noting that the country's sovereignty over the West Philippine Sea needs more protection.
"I think we should not be incurring more debts from China," Recto said.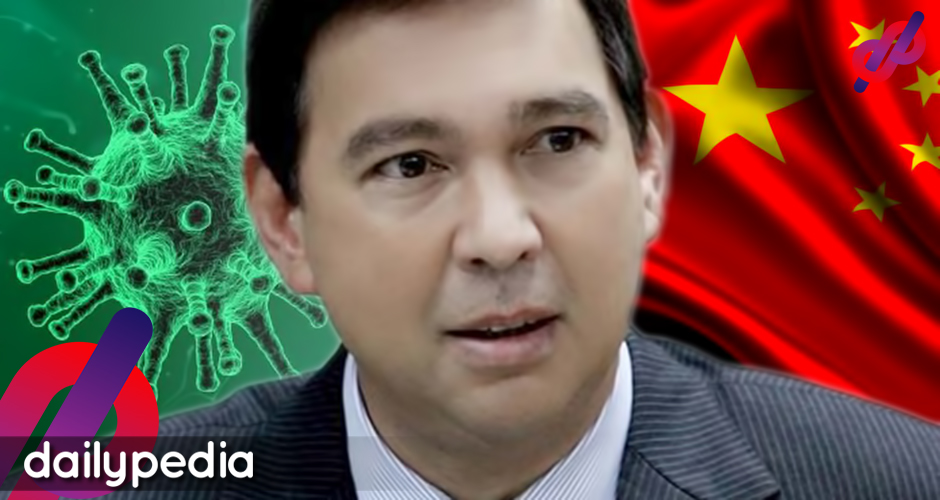 He already filed a Senate resolution seeking to limit the country's loans from China.
"Because of the pandemic, in the Philippines, our revenues have gone down, we will be borrowing more and to finance the many Build, Build, Build projects that we will be undertaking, hopefully, we should not be borrowing these bilaterally from China," Recto said.
"China already has a track record in lending out money to many countries and we've seen what has happened to many countries. There is what you call a debt trap as well," he added.
He emphasized that the West Philippine Sea should be protected for the future since it is filled with resources.
YouTuber Nas Daily explained the Chinese 'debt trap' in one of his videos. He said that developing nations would take billions in Chinese loans to make their countries better but would soon find out that they cannot pay their debts.
These countries are left with no choice but to let the Chinese, in the form of collateral, take control of their businesses in order to pay their debts.
On June 15, Congress was notified by President Rodrigo Duterte that the Philippines had already raised $6.4 billion in budgetary support for the COVID-19 response since June 11 which came from "newly contracted loans" from the World Bank, Asian Development Bank (ADB), the Asian Infrastructure Investment Bank (AIIB), and the dual-tranche issuance of US dollar-denominated global bonds.
Finance Secretary Carlos Dominguez III previously mentioned that the country will continue with the 3-trillion borrowing program next year with local sources funding the bulk.
Recto also wants to halt the issuance of government contracts to foreign organizations that go against the country's sovereignty over the West Philippine Sea.
Meanwhile, Foreign Affairs Secretary Teodoro Locsin Jr said he'd consider recommending terminating these foreign firms' contracts after the US announced that it would be cautious against 24 different China-owned companies that are part of the illegal activities in the South China Sea.
But the Palace still supports the deals with Chinese contractors, saying that these would allow the administration's flagship program Build, Build, Build to not be diminished.