Birthdays are usually reserved for receiving gifts, especially if you are a four-year-old kid. However, one boy and his family decided to go the other way and give instead of receiving gifts.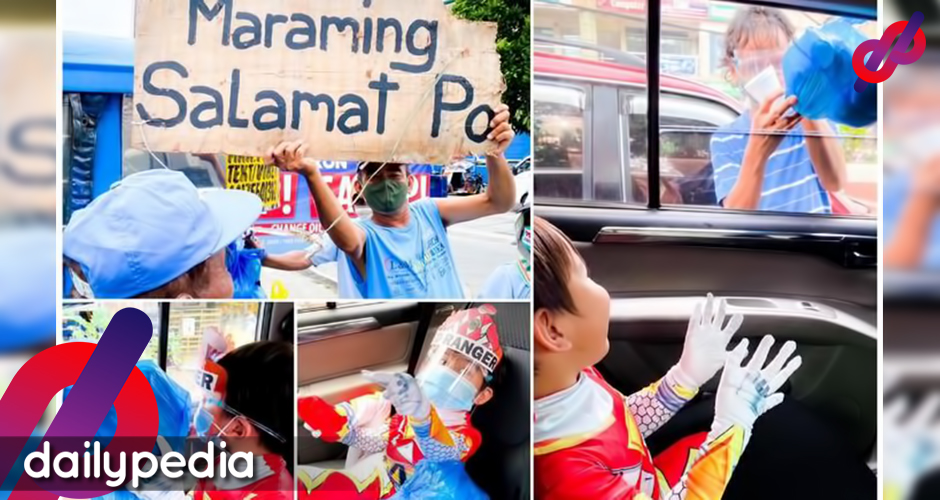 Four-year-old JK Gatdula celebrated his fourth birthday in the most heartwarming way possible. He dressed up as Red Ranger and went around their neighborhood distributing relief packs to displaced jeepney drivers.
JK's mom, 32-year-old Sky Gatdula, wanted him to learn what a real superhero does—hence the Red Ranger costume. "We wanted JK to experience the happiness of 'giving' and the value of 'helping' especially in this time of crisis."
A report from ABS-CBN says one of the reasons they distributed relief packs was to share the blessings they received.
Gatdula's father-in-law tested positive for COVID-19 weeks prior to JK's birthday. This prompted Sky, JK, and the rest of their family to self-isolate for 14 days.
They received an outpouring of support and messages of encouragement from their village during their two-week isolation. Mommy Sky saw it fit to share the blessings they have received by distributing relief packs containing instant noodle and pancit canton packs, canned goods, rice, and a few ingredients to cook a meal.
Since posting JK's adventures as Red Ranger, their story has been shared on the social media accounts of Rappler and News5. JK's birthday drive has also been featured on CNN Philippines' Newsroom Ngayon anchored by Ruth Cabal.
Thank you CNN Philippines ❤️ Tuwang tuwa si John Karlo Gatdula nung napanood niya yung sarili niya with greetings from Ms. Ruth Cabal. Pina ulit ulit niya, haha. Let this little boy inspire everyone!

Posted by Sky M. Gatdula on Thursday, September 17, 2020
All Mommy Sky wishes for JK now is that he remembers his fourth birthday and continue this birthday tradition of giving back to the community.