It would seem that Kapamilya actor Enchong Dee has had enough of the government's actions after posting this fuming tweet: "As long as he's in power, we will continue to see outrageous and unconstitutional decisions. Not only by him but his minions as well. The worst part is, they will defend their actions with idiotic and grandeur statement 🤡😈💩"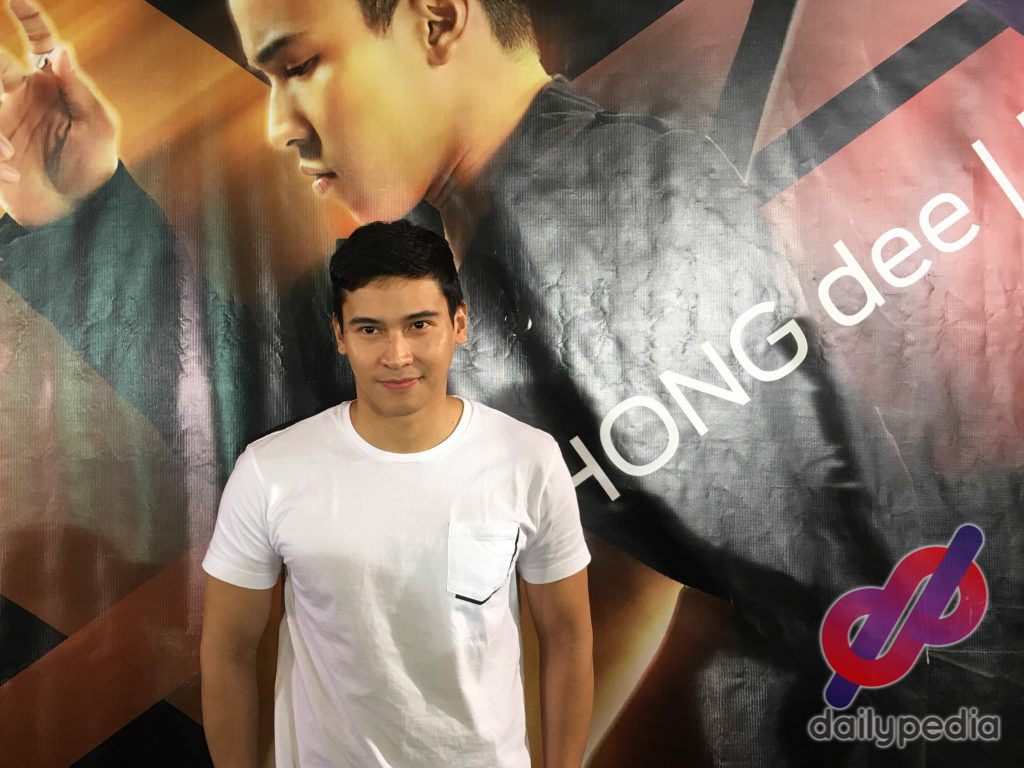 His tweet comes after President Rodrigo Duterte gave convicted US Marine Joseph Scott Pemberton an absolute pardon after the president said "we have not treated Pemberton fairly."
As long as he's in power, we will continue to see outrageous and unconstitutional decisions. Not only by him but his minions as well. The worst part is, they will defend their actions with idiotic and grandeur statement 🤡😈💩

— Enchong Dee (@enchongdee777) September 8, 2020
The Kapamilya actor has been vocal about his disdain for the government's decisions. He often shows support by retweeting opinions from others who align with his beliefs, though the actor is not afraid to speak his mind.
The dissent & outrage of the Filipino people will continue to grow towards this arrogant & (lack of a better term) Stupid administration, simple…hindi nyo pinakikinggan kaming mga Pilipino na ninanakawan nyo ng progresibo, matiwasay, at ligtas na kinabukasan. Ang yabang nyo!

— Enchong Dee (@enchongdee777) August 3, 2020
I pray for a Philippine government that is humane.

— Enchong Dee (@enchongdee777) June 28, 2020
@attyharryroque you digust me. Alam ko makikita mo tong tweet na to because you follow me. Sayang ka. https://t.co/bc1WCjIgSN

— Enchong Dee (@enchongdee777) July 13, 2020
Most people find this ironic as Dee admitted he voted for Duterte during the 2016 elections.
Dee's tweets have garnered support from netizens, as they reflect the situation the Philippines is currently in. From the country's region-topping COVID-19 case count to controversies surrounding the government, Dee feels like social media is the best place to vent and voice out.
241,987 confirmed cases of COVID-19 have been recorded as of September 8, with 3,281 coming in from the day alone. 52,893 of those are still active, though most of the cases are considered mild by the Department of Health.
The country has been under quarantine since March 8, 2020, the longest in the world today. And it looks like there is no end in sight.
Controversies like the P15-billion PhilHealth scandal and, more recently, the Presidential Communications Operations Office (PCOO)'s P1.8-million meal expense have put the Duterte administration under a lot of fire, with netizens pouncing at every opportunity.
Even the Department of Environment and Natural Resources' (DENR) Manila Bay rehabilitation project has been raised by netizens as a cause for concern. The DENR decided to dump P389 million into turning the bay's beach along Roxas Boulevard from its usual dirty black sand to white by way of crushed dolomite.
Did the Duterte administration sign its own death sentence by having the President give Pemberton an absolute pardon? Only time will tell.