Tiktok is known for producing some of the best feel-good videos on social media. It's also known for producing some of the more cringe-worthy or, at times, NSFW videos you've ever seen.
This one might depend on which side of the fence you are sitting on.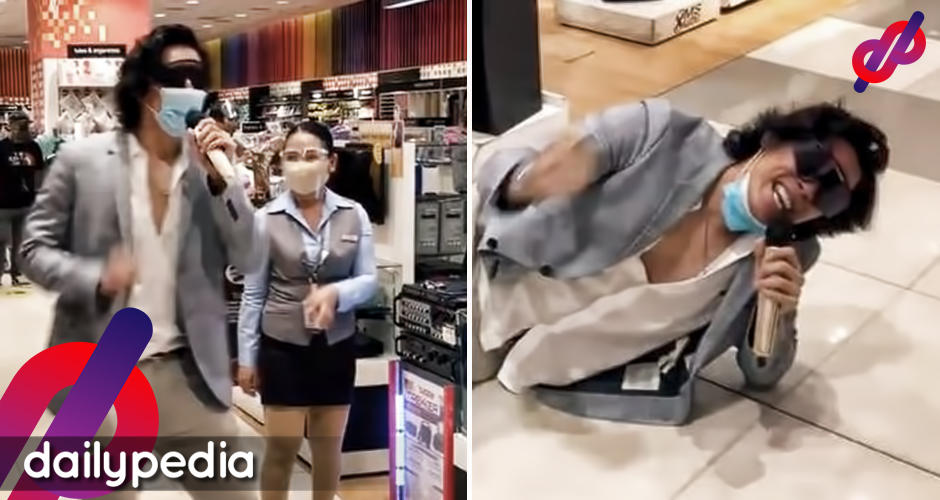 A video of self-proclaimed Tiktok Star Simon Joseph Javier has been making the rounds on social media. It would have been all well and good if it weren't for how "controversial" it seemed.
While it tries its hand to satisfy both the #WapChallenge and the #LoveStoryChallenge, what made some netizens fume is the manner in which it was done.
Javier takes the mic from an SM saleslady who was midway through singing Taylor Swift's hit single "Love Story". Most people who visit this part of SM know better than to do that, which is probably why it drew the ire of some netizens.
For his part, Javier has explained in a separate post that it was "scripted" and that the saleslady was in on the joke.
This dude really messed with this girl's job by causing a scene just to look cool on social media.Para walang bawian, post ko na din kahit screenshot lang.

Posted by Rafael Zee on Monday, August 24, 2020
But who is Simon Joseph Javier?
A peek at his social media profiles makes things look simple. He's a fashion model by trade, but has recently been doing promos for big-name brands such as McDonalds, Milo, and more recently, Levis, via his Tiktok profile.
Most of his content on Tiktok are trending dance challenges, though there are also the ever-popular solo skits.
He's set himself a couple of goals for 2020. Number one on his list is reaching three million followers on Tiktok and "be one of the best representing the Philippines". He also wants to get to 100,000 followers on Instagram and 100,000 subscribers on his YouTube channel. Another one of his targets is to get his own milk tea brand Teacarus a bit of the limelight.
Based on the comments from his social media posts, he's from San Beda, though no one was keen on saying if he's from the autonomous college in Alabang or the university in Manila.
In his latest post on Instagram, he spoke about being "done playing Mr. Nice Guy" and something along the lines of "you do you".
Does he deserve all the clout he's gotten and the millions of followers he has on Tiktok? Should he be one of the people to represent the Philippines on Tiktok? We'll leave that decision to you.