President Rodrigo Duterte has denied any involvement in a private group's advocacy for a revolutionary government.
"Wala akong pakialam diyan, wala akong kilala sa mga tao na 'yan, at hindi ko iyan trabaho," Duterte said in a taped speech that aired on Tuesday morning.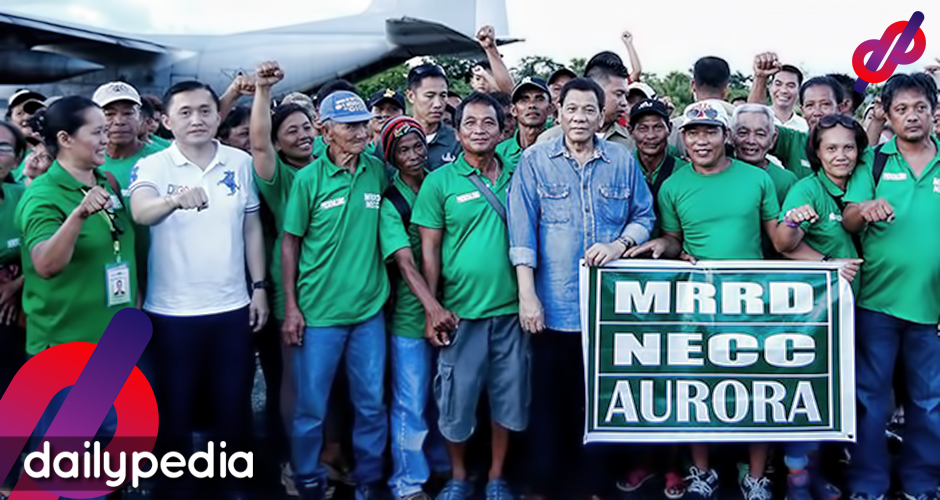 The Mayor Rodrigo Roa Duterte-National Executive Coordinating Committee (MRRD-NECC)  last week held an event pushing for a revolutionary government that would be led by none other than Duterte himself to heal "all the ills of our society" without having the 1987 Constitution amended.
In 2017, Duterte flirted with the idea of a revolutionary government to solve the country's major issues.
However, netizens have proof to prove that Duterte really did want a revolutionary government.
https://twitter.com/tonetjadaone/status/1298127547725574144?s=20
Hahah sobrang sabaw na ng gobyernong to https://t.co/MM4vxjAPPQ

— Alex (@alexvincentm) August 25, 2020
Trust Twitter peeps to do the fact-checking. https://t.co/86WDM0TsRs

— Mike Navallo (@mikenavallo) August 25, 2020
Patay Malisya School of Acting https://t.co/NDoT54W44U

— Tonyo Cruz (@tonyocruz) August 25, 2020
Two possibilities:

1. Sinungaling
2. Ulianin https://t.co/iSgQwn07mm

— Teddy Casiño (@teddycasino) August 25, 2020
PNP chief Archie Gamboa received an invitation from the MRRD-NECC five days prior to the event in Pampanga.
https://twitter.com/LaSolidaridadX/status/1297212291037962241?s=20
Vice President Leni Robredo saw the proposal as "isang malaking kalokohan."
Not a lot of Duterte allies supported the call for a revolutionary government.
Presidential Spokesperson Harry Roque previously said that this isn't a priority of the administration.
"The call to establish a revolutionary government came from a private group and the organizers are free to publicly express their opinion," Roque said in an earlier statement.
"The focus, however, of the administration is addressing Covid-19 and mitigating its socioeconomic impact," he added.
Roque also denied reports of Duterte extending his term beyond 2022.
"Kung kayo po ay nagkakaroon ng agam-agam na he will stay beyond his term, that's farthest from the mind of the President, I can assure you that," he said.
"Siya po ay on his last two years in office where he has expressed his desire to finish his term and turn over the reign of leadership kung sino ang ihahalal ng taumbayan sa eleksyon ng Mayo ng 2022," Roque said.
The Tagapagtanggol ng Watawat, a lawyer advocacy group called on law enforcement agencies to "enforce the law" on those wanting to overthrow the Constitution.
"Calls for a Revolutionary Government are an existential threat to our Republic, an unspeakable abomination to our Democracy, a brazen affront to the Sovereign Filipino People," the group said in statement.