It barely flew under the radar for two days, but it didn't go unnoticed.
Calls for a revolutionary government from the People's National Coalition for Revolutionary Government and Charter Change shook up social media over the weekend.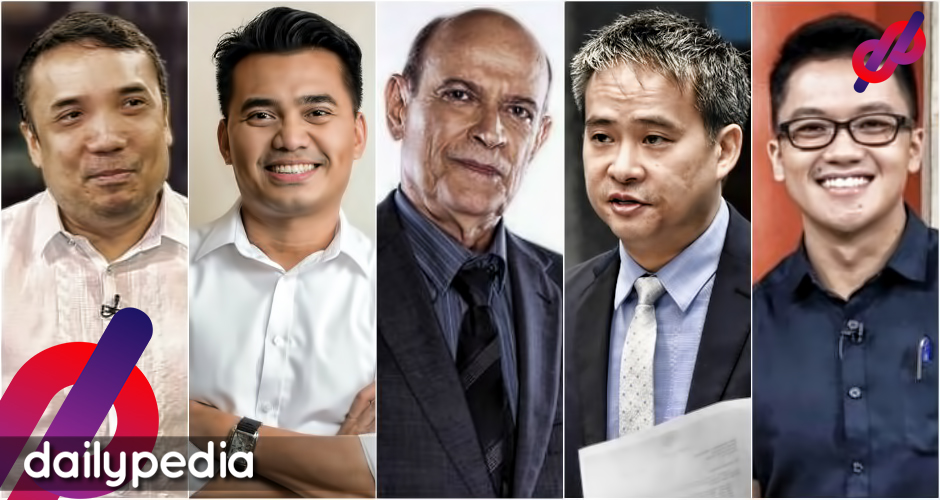 Netizens, actors, journalists, and even President Rodrigo Duterte's allies shunned the push for the President to establish a revolutionary government.
The most alarming piece of information we've seen, however, is the Mayor Rodrigo Roa Duterte National Executive Coordinating Committee's (MRRD-NECC) request to meet with PNP chief Archie Gamboa five days prior to their assembly in Clark, Pampanga.
This is too alarming. pic.twitter.com/O8D5ErVfVR

— La Solidaridad (@LaSolidaridadX) August 22, 2020
Why is this alarming?
Because the act, as pointed out by lawyers and some of the President's allies, is tantamount to inciting sedition. Gamboa has said he received the invitation in an interview with CNN on August 21. However, as the PNP chief, shouldn't he have acted on it?
In a report, MRRD-NECC Revolutionary Government Committee head Bobby Brillante said he also invited AFP Chief Lt. Gen. Gilberto Gapay and Defense Secretary Delfin Lorenzana to a meeting.
There were those that called for the arrest of the members of the MRRD-NECC—including Senator Joel Villanueva and COMELEC Commissioner Rowena Guanzon.
This call for a revolutionary government is dangerous and amounts to inciting to sedition under the revised penal code. This is an illegal act and the government should ensure that the perpetrators are charged. #NOtoRevGov #YesToConstitution

— Joel Villanueva (@senatorjoelv) August 23, 2020
Arrest them ! https://t.co/bS0yq9gI0R

— Rowena Guanzon (@rowena_guanzon) August 23, 2020
Let's be honest..

If those involved were admin critics, intellectuals or associated with the opposition, they'd be arrested by now.. https://t.co/eeR36N0QCb

— Goyo Y. Larrazabal (@GoyYLarrazabal) August 23, 2020
Hulihin yang revgov group na yan! Pag di nyo yan hinuli, ibig sabihin tao nyo ang mga iyan!

— Ma'amSyj🇵🇭 (@MaamSyj) August 23, 2020
So apparently may mga government appointed officials pala na suportado ang revgov? Bakit di sila kinakasuhan? If the intent is to change the system, this admin has had its chance for more than 4 years already. If their reform is genuine, at least provide a new face to your cause.

— Jules Guiang (@julesguiang) August 24, 2020
Some, like actor Jaime Fabregas, called out the Palace for saying "it is their right as private citizens".
Kapag mga pro Duterte ang naglatag ng Rev Gov agenda, ang sabi ni Roque, 'that is their right as private citizens'. Kapag anti Duterte ang nagsabing 'Duterte resign' o tumawag ng civil/mass demonstrations, terrorista na ang turing. Mga ulol!!!

— Jaime Fábregas (@fabre_jaime) August 23, 2020
Pia Magalona even offered a definition of sedition for Presidential Spokesman Harry Roque.
SEDITION. Conduct or speech inciting people to rebel against the authority of a state or monarch.@attyharryroque https://t.co/TMxYL2PNii

— Pia Magalona ⁷ #DefendOurFreedom (@piamagalona) August 23, 2020
Vice President Leni Robredo called the proposal a joke, while Robredo's spokesperson Barry Gutierrez called out officials for being timid with their response.
TINAWAG ngayon ni Bise Presidente Leni Robedo na "isang malaking kalokohan" ang panukalang RevGov. Hindi napapanahon dahil sa pandemiko. Wala rin itong batayan sa Saligang Batas. Nagtataka si Leni na kahit may pandemiko, ang pinag-usapan ay Anti-Terrow Law, ABS-CBN, at RevGov.

— Philip Lustre Jr. (@IpeLustre) August 23, 2020
Let's be clear, a push for revgov is a push to tear up the Constitution. The very document that gives this government its authority. Why then are so many officials so timid in their responses to what is essentially a call to rebellion? "I don't support it" just isn't enough.

— Barry Gutierrez (@barrygutierrez3) August 23, 2020
For those not familiar, the MRRD-NECC is the same group that urged Duterte to run for president in 2016. They launched the People's National Coalition for Revolutionary Government and Charter Change last July 25 at the Barasoain Church in Malolos, Bulacan and gathered to sign a manifesto at Clark, Pampanga, on August 22.
From there, the coalition "plans to conduct activities nationwide as a build-up campaign" to their march towards Malacañang, declare a revolutionary government, and appeal to the President to lead said government until the end of 2021.