COVID-19 may have brought the world to a virtual standstill, but it has also made the world of social media feel a bit less harsh thanks to all the love stories that popped up.
In the latest edition of love in the time of COVID-19, we look at how one lawyer/cyclist gathered up the courage to pop the question to his long-time partner—who also happens to be a long-time cyclist.
Meet Atty. Ernest P. Levanza, an associate at Fortun and Santos Law Offices, and his future wife, Katrina Corpuz.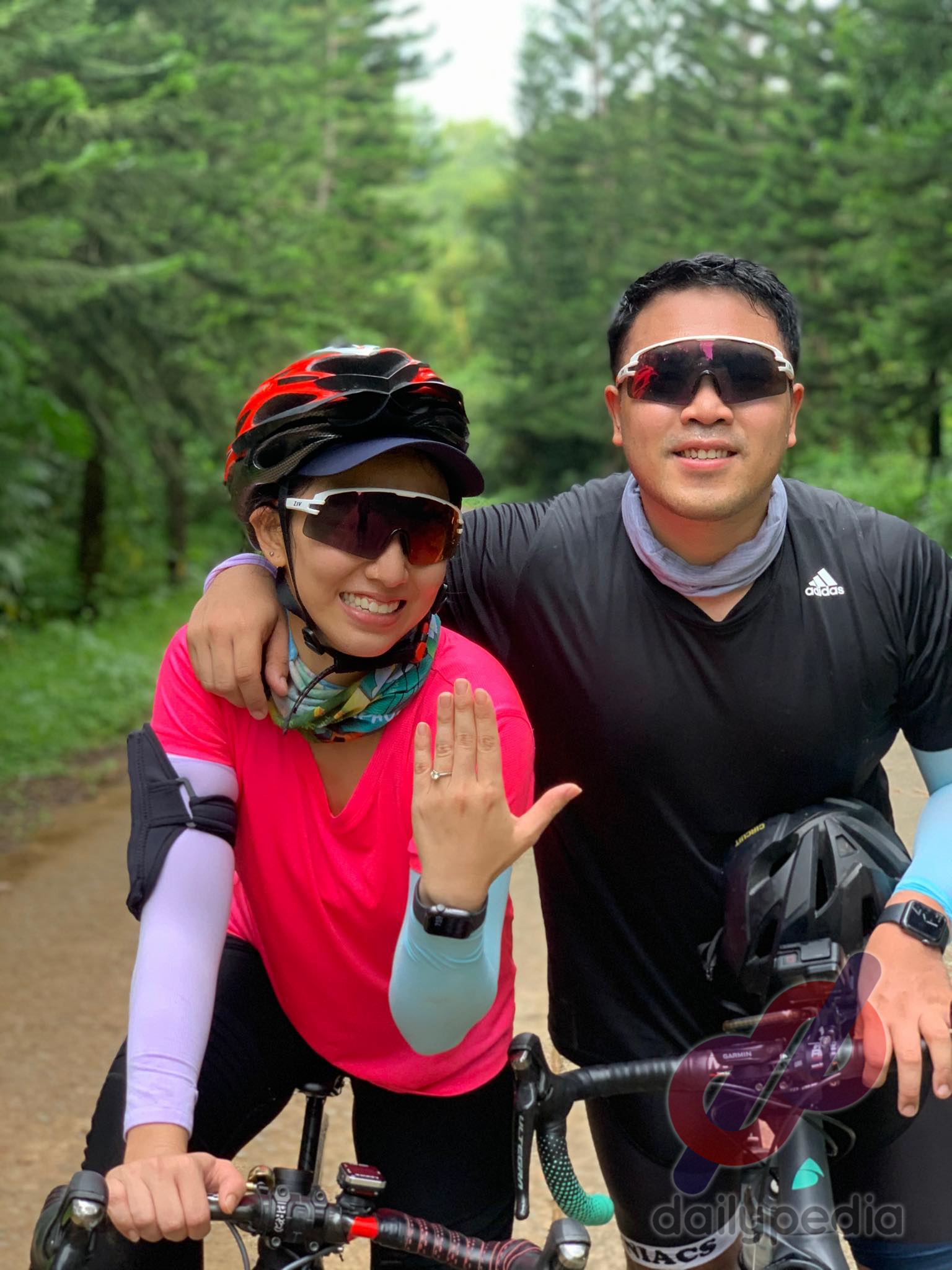 Talking to Ernest, he says he and Katrina have known each other since their college days in 2010. "We dated for a while, but it didn't work out." The romance was rekindled when he sent her a message after seeing Katrina on Instagram eight years later.
One dinner later, and they've officially become a couple—again.
There was a point when their relationship was tested by way of distance. Two months in, Katrina went to Australia to get her master's degree. It was supposed to be two years, but COVID-19 happened and Ernest asked her to come home.
A couple who loves cycling
Here's where the cycling part kicks in. As Ernest tells us, it became their way of bonding after Katrina got back from Australia. "We revived our bikes when she got back from Australia, which have been stored away for years."
Things really clicked after they realized they were both into cycling. Katrina has been around bikes for a long time, while Ernest was—as members of Pinoy Road Bikers Inc. put it—"nabudol ni Atty. Fortun." In case you are wondering, yes, he is talking about Atty. Raymond Fortun.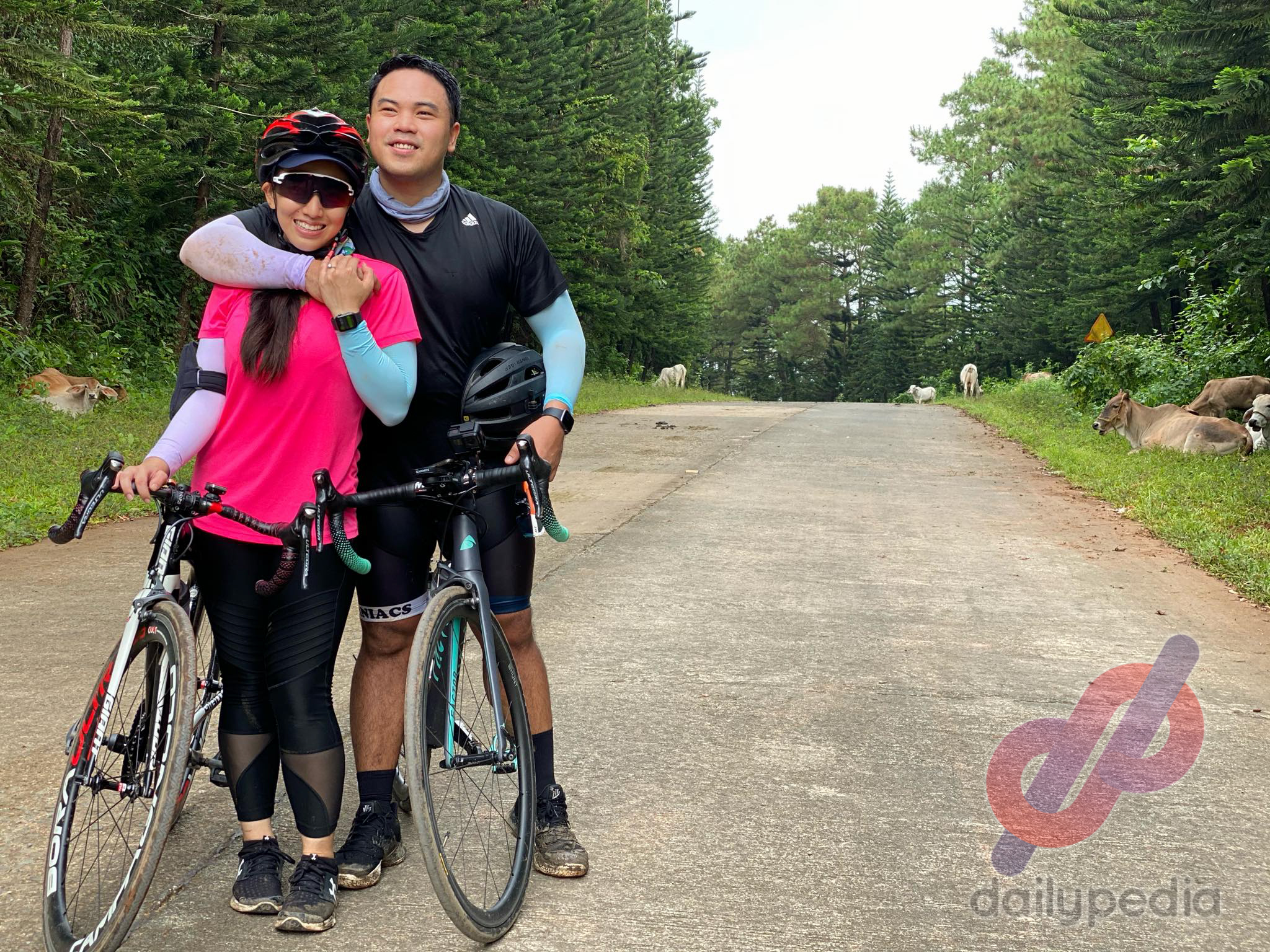 Ernest told us he had wanted to propose to Katrina as early as January 2020. "Paiba-iba na ang na-conceptualize ko (for the proposal), like going to Australia and proposing there. Pero ang daming nangyari, including this COVID thing."
"One day, dinala kami ng friend namin sa Timberland Heights. Nung nakita ko yung lugar, I knew that was the place (to propose) already. So I decided to go back there and execute my plan."
The Proposal
This is where this video comes in:
The ride happened on August 25 at Timberland Heights in Rizal. Katrina thought they were simply going for a ride, but Ernest and his friends had other plans.
"On the day itself, kasabwat ko friends ko. All they had to do was to take a video of us as I pretended to fall and have Kat do what she naturally does… to take care of me. Then boom! Kunwaring na-semplang, then paglapit niya, konting drama, nag-propose na."
Kat's reaction in the video was priceless. She was speechless, apart from her saying "Huh? HA?" and laughing half the time.
"Usually, kapag may sumesemplang sa amin, nagtatawanan kami. I was already laughing and ready nang asarin si Ernest. But when I heard na 'buto buto', nag-panic ako and got worried he might really be hurt."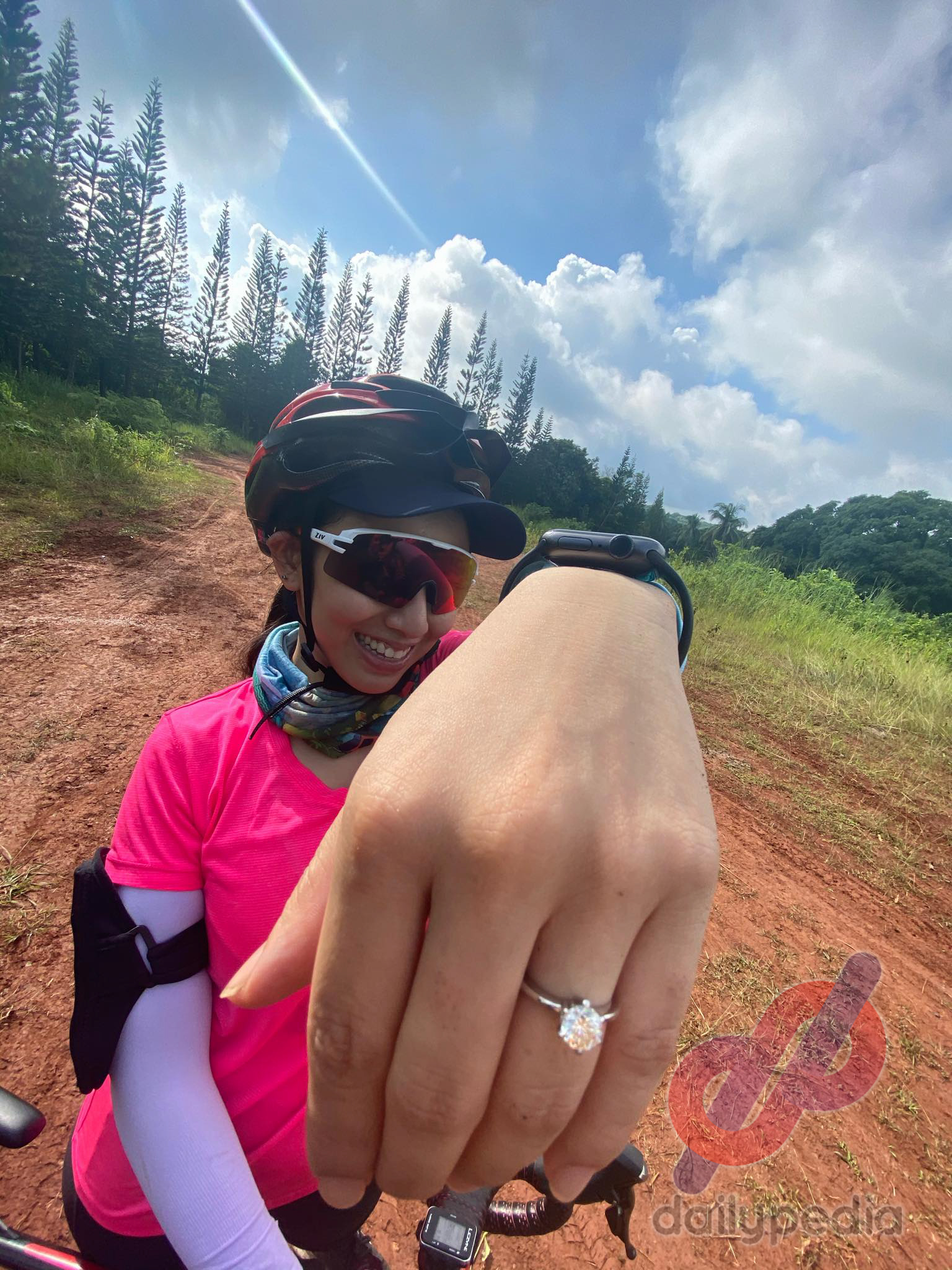 Of course, we know by now how these things go: it was all a ruse—courtesy of Ernest and his Oscar-worthy acting. "So to the rescue ako, then biglang nakita ko yung ring. I was so shocked! Grabe, na-budol ako! Hahaha!"
She also said it was really unexpected, especially since they were all sweaty from riding their bikes.
So that's their love story. From all of us here at Dailypedia.net, congratulations to the future Mr. and Mrs. Levanza!