Film Academy of the Philippines director-general and avid Duterte supporter Vivian Velez went off on Vice President Leni Robredo after the latter delivered her address to the nation.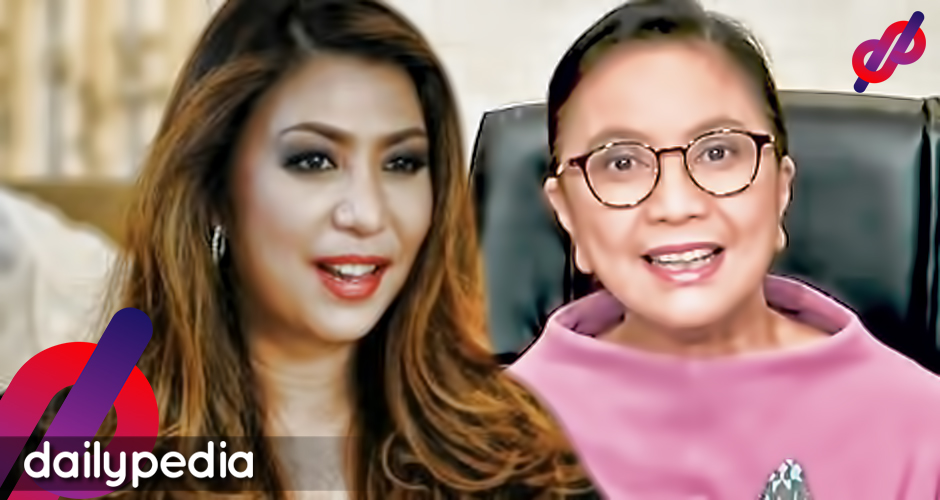 Velez called the address the "The worst political branding… it's so fake."
Velez thought Robredo was made to look smarter than she really was because she's actually an idiot.
"Obviously, they want to make her look smarter (kasi nga boba) [because she's an idiot] with those glasses on and books on the table, not to mention the color choice of her outfit."
Robredo is actually an attorney who has achieved in her field, which is why she's in the position she is in. Velez is primarily for her body and an alleged video scandal.
"Ano 'to, shooting? Playing 'the president' daw sya?" Velez added.
On Tuesday, Velez continued her attack, likening Robredo's dress to that of Iskul Bukol character Miss Tapia.
"Miss Tapia ang peg haha (Iskul Bukol)… Mely Tagasa aka Miss Tapia is a writer in real life, much smarter than the 'president wanna be' Lugaw."
Not many sided with Velez and her kindergarten insults.
Kung ako kay Madam VP dedemanda ko yan. Tapos may coverage sa Betamax! 🙌 https://t.co/eMV4pmF2q3

— John Lapus (@KorekKaJohn) August 25, 2020
https://twitter.com/maykamaykaba/status/1298181349602336769
Nagkamali lang yata ng picture na inilagay. Ito yata dapat. pic.twitter.com/IilxkWUkuZ

— Nherz Almo (@nherzjane) August 25, 2020
In her address, Robredo criticized the government, saying that "if there is no one leading", then the people will find a way to respond effectively to the pandemic.
"At kung walang mamumuno, tayo mismo ang hahakbang, tayo mismo ang magtutulungan, tayo mismo ang bibitbit sa isa't isa," she said.
In his address to the nation that was aired Tuesday morning, Duterte responded to Robredo.
"Please do not add fuel to the fire. You will just destroy government. Wag ninyong sirain ang gobyerno kasi masisira ang tao. Pag nasisira ang gobyerno, lulutang tayong lahat. Maski na sabihin ninyo mamatay ako bukas, it cannot solve the problem of the country," Duterte said.