Medical frontliners have proven once more why health professionals, nurses in particular, should be granted a significant increase in salary.
The nurse, identified as Lorrainne Pingol, is receiving much deserved praise on social media after she assisted a homeless woman in giving birth.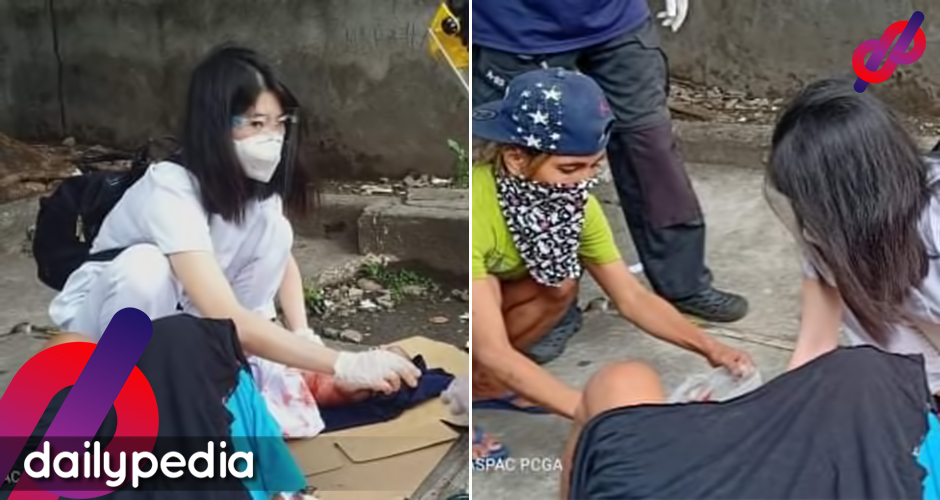 Netizen Glenn Joseph Biasca shot a video of the nurse performing health interventions on the scene.
The nurse was waiting along the Osmeña highway in Barangay Bangkal, Makati for a shuttle to work when the homeless woman went into labor.
In an interview with ABS-CBN News, Pingol explained, "Sabi ko sa sarili ko, 'bakit hindi pa nila sinugod sa ospital? Ano'ng hinihintay nila, sino pa hinihintay nila dito?"
"There's no other person to help them kundi ako at that period of time, kaya tumulong na ako."
The first responders were the Bangkal Emergency Response Team.
The video shows the nurse squatting as she delivered the baby. She looked calm and was even talking to the response team during the whole thing.
MABUHAY ! Ang mga Nurse.Call of duty for this gallant nurse who just passed by and help gave birth to the homeless woman in front of our building in Barangay Bangkal, Makati.

Posted by Glenn Joseph Biasca on Monday, August 17, 2020
The response team also thanked her for her help.
Unfortunately for nurses, they are still underpaid. Private nurses make around P12,000 a month, not even enough to buy a flagship phone.
This is one of the reasons why a great number of nurses work abroad because other countries value the occupation unlike the Philippines.