It seems ABS-CBN's closure is hitting more than just the entertainment industry. One of its hard-hitting interview shows will officially go off-air on September 30.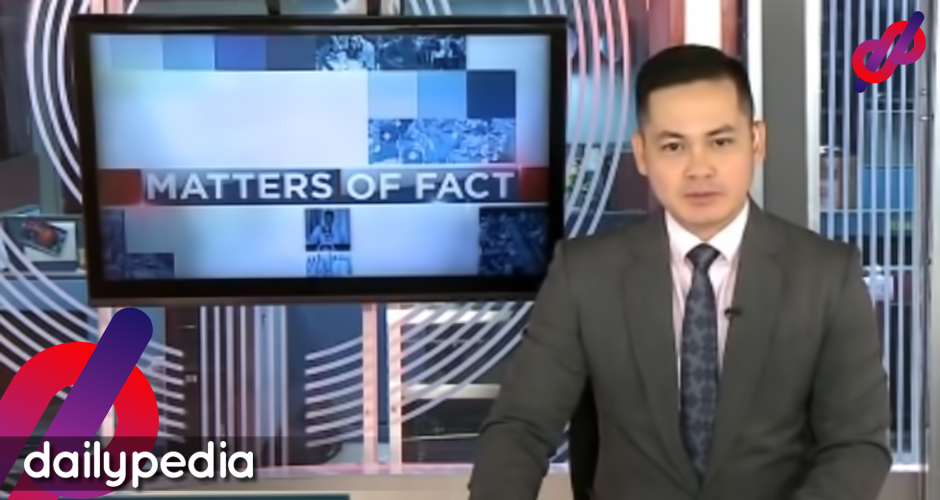 A tweet from its host Christian Esguerra signaled what was to come for the ANC morning newscast, Matters of Fact.
If you find value in our daily #ANCMattersOfFact interviews, please do watch the program while it lasts. Will be with ABS-CBN and ANC only until Sept. 30, having been shown the door. In the meantime, we'll continue with some real, no-BS journalism.

— Christian Esguerra (@IanEsguerra) August 26, 2020
While most people are not familiar with the program, a lot of journalists have expressed shock at the decision to take it off air.
I cannot…. 🙈🙈

— Karen Davila (@iamkarendavila) August 26, 2020
Why????? Why??? https://t.co/zEebEgbFYm

— Ces Oreña-Drilon (@cesdrilon) August 27, 2020
So painful Lord 😰🙏 💔💔 Christian you do an excelllent job

— Dyan Castillejo (@DYANCASTILLEJO) August 26, 2020
Christian .

— Bernadette Sembrano (@Bernadette_ABS) August 26, 2020
No words.

— sherrie ann torres (@sherieanntorres) August 26, 2020
Tangna. So sorry to hear about this idol. Sobrang nakakagalit

— Marlon Ramos (@iammarlonramos) August 26, 2020
What!?

— John Nery (@jnery_newsstand) August 26, 2020
Some have called his departure from ANC a big loss not just to the network but to the Filipino people—specifically because of his brand of journalism.
So sorry to learn about this. We need your kind of journalism more than ever. https://t.co/AMkMwnA4RC

— Barnaby Lo (@barnabychuck) August 26, 2020
I've watched this interview by @IanEsguerra several times, and I remain in awe of how he phrases his questions and keeps his interviewee on his toes. More than ever, we need hardhitting journalism that holds people accountable. It's devastating to learn he is being let go. https://t.co/zhAYXwkrOl

— Jhesset Enano (@JhessetEnanoINQ) August 26, 2020
I don'g understand why it had to be you. We need people of your caliber bringing us real news- now more than ever

— kiko rustia (@kikorustia) August 26, 2020
This is a recent example of how @IanEsguerra and Matters of Fact not only hold officials accountable, but make "ordinary" people answerable for their words and actions. Truly a loss for ABS-CBN and the Filipino people. https://t.co/P9tOpHmXAL

— Lian Buan (@lianbuan) August 26, 2020
ABS-CBN is letting go of excellent talent. It's their loss. https://t.co/dYflsNkhto

— Felipe Salvosa II⁷ (@felipesalvosa) August 26, 2020
CBS News journalist Barnaby Lo also tied the program's going off air "a press freedom issue", stemming from the closure of ABS-CBN. 
One of the most impactful news programs on PH TV, @IanEsguerra 's #ANCMattersOfFact, is going off air soon.

Regional TV Patrol programs air one last time tomorrow.

This is what chipping away at press freedom looks like.

Gov't shutdown of ABS-CBN is a press freedom issue.

— Barnaby Lo (@barnabychuck) August 27, 2020
ANC's Matters of Fact, an hour-long morning newscast, is one of the hardest-hitting newscasts on cable TV today. Its host, Christian Esguerra, is known for his no-nonsense brand of interviews, asking questions on air that most newscasts either cannot ask or will not dare ask.
One of his more recent interviews with Bobby Brillante, the national coordinator for the proposed revolutionary government, shows just how fearless he can be—even in the face of an issue that's of national importance.
"Iginagapos siya ng sistema."

The Revolutionary Government Committee argues that President Duterte–despite his strong powers & the strong presidential system in the PH–still needs "extra powers" under a revolutionary government to effect the changes he promised in 2016. pic.twitter.com/YjCuQby3Jm

— ABS-CBN News Channel (@ANCALERTS) August 24, 2020