Vlogging is so popular now that many are doing it in order to make money while having fun.
Some can be a little over the top with their content. For instance, the girl who recently went viral on social media for appearing to taste poop she found on the ground.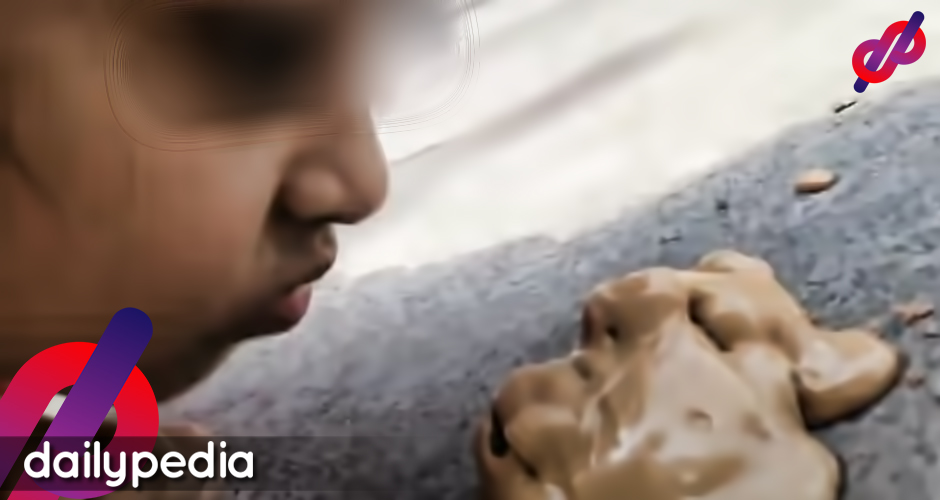 #ButiNaLangDiKoNatapakan has been trending all week—which the girl in the video said after touching and tasting the poop—and netizens were disgusted and surprised at the same time.
A girl named Keensolen dela Ysla found the feces on the ground randomly and checked whether it was real. She proceeded to dip her finger and put it in her mouth.
"Hmmm tae nga confirm tae siya, buti na lang hindi ko natapakan," she said after doing the unthinkable.
It is still unclear whether the feces were real and if the entire thing was staged.
and 🏆🏆🏆THE BREAKTHROUGH BLOGGER OF THE YEAR GOES TO BEBE GURL FOR "buti nalang 'di ko natapakan" 😂pic.twitter.com/SOBuZ2U7hB

— . (@rabbitteeth97) June 25, 2020
"Buti na lang di ko natapakan" if it smells like shit, look like shit, and taste like shit then it is indeed a shit pic.twitter.com/OAUwhXyR1g

— t e e y (@DAHYUNgotme) June 25, 2020
i was abt to eat my snack when i saw this "buti na lang di ko natapakan". NOW IM WONDERING IF THE VIDEO IS CURSE BCS RIGHT AT THIS MOMENT NO ONE CAN CHANGE MY MIND. I. AM. NOT. GOING. TO. EAT.

— Yunišsss (@yunisotb) June 25, 2020
got curious when i saw the top trending "Buti na lang di ko natapakan" then watched the video they posted. And I was like hdnshshshsna- good thing I already ate but too bad aint gonna eat my favorite ice cream for today.. girL hOw u LikE tHat????

— 🦋 (@jerminafer) June 25, 2020
I WILL NOT EAT PEANUT BUTTER FOR.. IDK HOW LONG! wtf is this buti na lang di ko natapakan video? :(((((( baby girl yyyy

— ¹⁹⁹⁶ (@skareut__) June 25, 2020