Reports said that the grandma was disturbed by a fight involving her grandsons and the said gay man.
The situation got worse when the gay man supposedly climbed into the house again after being kicked out.
The peaceful night of the residents of Sitio Riles, Barangay Lawaan, Roxas City suddenly became a bit messier after a scandal took place in one of the houses.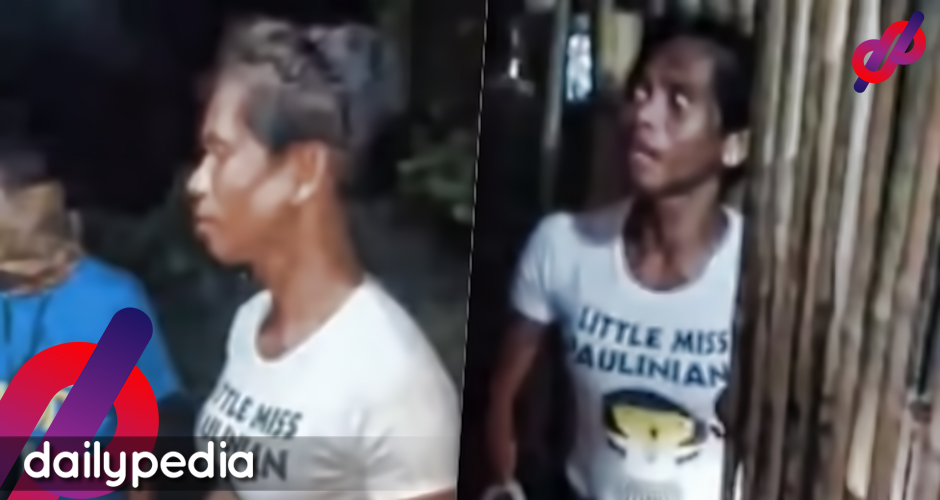 A grandma kicked out a gay man from her home after her grandsons fought over him. According to a report from Bombo Radyo, the grandma said that she was doing her daily prayers when she suddenly felt something shaking from inside a room.
When she barged in, she was surprised to see one of her grandsons, Kelvi Tajeda, with a gay man named Nelso Binas Jr. also known as Karla. The woman when told Karla to leave the house but instead of complying, Karla fought back.
When they thought that Karla had left, he climbed back in to sleep with Kelvi. The grandma couldn't handle the situation by herself so she decided to call the barangay officials.
According to further reports, Kelvi and his brother Johnvic also got into a fight regarding who gets to sleep with Karla.
The three apparently met in a bar and Kelvi went home early with a tipsy Karla.
'AGI' NGA GINAAGAWAN SANG MAG-UTOD NGA CONSTRUCTION WORKERS, GINPALAYAS SANG LOLA SANG MGA LALAKI Ginpalayas sang isa ka lola ang agi nga nagpangayaw sang tulog sa ila balay matapos nga ginapahayag ginaagawan ini sang iya mga apo nga lunsay construction workers sa Sitio Riles, Barangay Lawaan, Roxas City. Sa exclusive interview sang Bombo Radyo sa wala na ginhingadlan nga lola, ginpahayag sini nga naga-rosaryo siya sang nabatyagan nga may nagakalas sa sulod sang kwarto.Sa iya pagsulod, nakibot ini sang nakit-an ang isa niya ka apo nga si Kelvi Tejada, 30 anyos kaupod ang agi nga si Nelson Biñas Jr. alyas 'Karla' rason nga iya ini nga ginsita.Diri ginpalayas sang lola si Karla apang sa baylo nga magpaumod, ginmulay pa siya sini.Ginapahayag nga matapos ginpaguwa si Karla sa balay, nagtaklas pa gid ini para lamang makasulod kag nag-insister nga sa sulod gid ini magakatulog kaupod si Kelvi. Bangud indi magpapugong, ginrespondehan sang mga barangay tanod ang lugar kag pwersahan nga ginpapauli si Karla.Ginaalegar nga nag-inaway pa si Kelvi kag ang manghod sini nga si Johnvic Tejada, 29 anyos bangud ginapahayag nga naga-agaway sila kun sin-o ang magadulog kay Karla. Sa dugang nga pagpanalawsaw sang Bombo Radyo News Team, naghalin sa isa ka ilimnan si Karla kag ang mag-utod nga Tejada.Diri kag ginapahayag naglaong si Kelvi nga magauna sang puli bangud bastante na ini sang ilimnon. Ginapahayag nga gin-updan si Kelvi ni Karla sa pagpauli kag diri na ini naghinyo nga magadulog siya sa soltero bangud indi naman siya makapauli sa iya ginatrabahuan nga balay.Sang nakapauli naman si Johnvic, ginapahayag nga iya naabtan sa sulod sang hulot nga nagadulog na ang iya magulang kag si Karla. Sang napakig-angutan sang Bombo Radyo, nagdepensa si Johnvic nga wala sang kamatuoran ang gina-tsismis sang mga tawo nga gina-agawan nila nga mag-utod si Karla. Apang aminado si Johnvic nga wala na niya matandaan ang mga nagkalatabo bangud sa tuman nga kahulugbon. (Video from FB user Caloy Daradar) #ConsistentOverAllNumber1SaCapiz#BastaRadyoBOMBO

Posted by Bombo Radyo Roxas on Tuesday, June 23, 2020
When Johnvic got home, he claimed that he just saw Karla and his sibling sleeping together and he defended himself, saying that he did not fight with his brother over the gay man.
Later on, he admitted that he had a very vague idea of what happened as he also had drinks in the bar.