On June 26, Ramon Revilla Sr., former actor, and senator passed away at age 93. 
His death was confirmed by his son Ramon Revila Jr. during a live video on Facebook.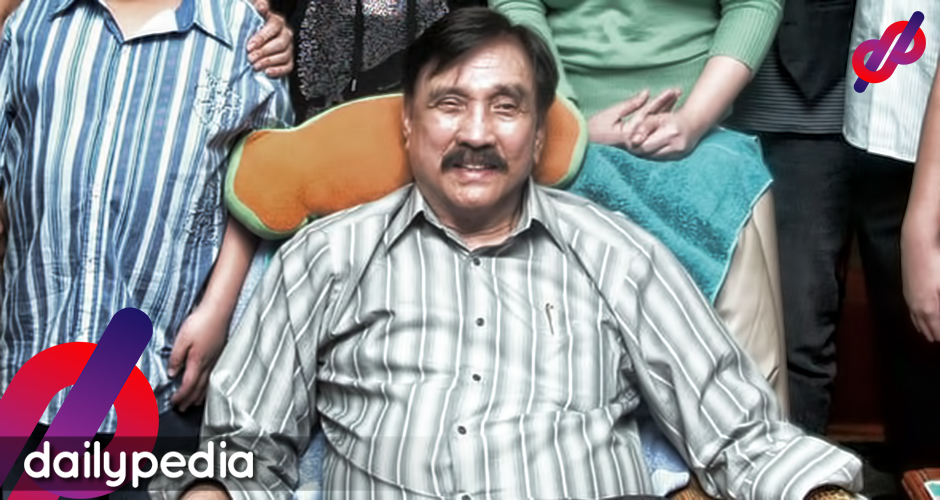 Jose Acuña Bautista, popularly known as Ramon Revilla Sr., was born on March 8, 1927. He is the youngest child of the ten children of Ildefonso Bautista and Andrea Acuña. 
Revilla Sr., finished his degree in commerce at the Far Eastern University. 
When he entered the film industry, he was only given minor roles which did not give him a sense of contentment. 
He then left the film industry and devoted seven years to be the head of the Secret Service Unit of the Bureau of Customs from 1965-1972.
Eventually, he returned to the film industry in 1972 with the film Nardong Putik: Kilabot ng Cavite. He also opened his film production, Imus productions, that boosted his career. 
His characters in the films, Nardong Putik and Pepeng Agimat was the reason he became known as the "Hari ng Agimat" (King of Amulets) of the Philippine film industry. 
He was given recognition for his outstanding performance on and off the camera such as FAMAS Best Actor in 1973; Box Office King in 1979 and the Most Outstanding Actor of the Year that same year; Outstanding Producer of the Year in 1976; Outstanding Film Production and Socio-civic Leader in 1975.
Revilla Sr., decided to run for senate in 1992 and garnered the second most number of votes. 
As a senator, he was labeled as the Father of Public Works act that caused him to be the chair of the Senate Public Works Committee and his authorship of the Republic Act 8150 was signed into law by President Fidel V. Ramos on September 8, 1995. 
He also introduced the amendment to the present Dangerous Drugs Act (R.A. 6425), which imposes the penalty of life imprisonment to death on drug traffickers, dealers, and users. 
During his chairmanship on the Senate Committee on Motion Pictures and Television, the Children's Media Act or R.A. 8370 was signed into law by President Ramos on Oct. 28, 1997. The act mandates all networks to allocate 15% or three hours of their daily airing to educational shows for children. 
Other contributions in the senate include; "The Revilla Law", which lowers the penalty to illegal possession of firearms, and; "Media Security Bill" that promotes press freedom. He also pushed for the Public School Teachers Retirement Upgrading Bill and anti-abortion legislation. 
He devoted his later years in the senate, overseeing the developments and results of the Public Works Act which serves as his legacy to the Filipino people. 
These contributions were recognized by his alma mater and therefore chose him as the outstanding alumnus in the field of public service.
Revilla Sr., was married to Azucena Mortel Bautista. During an interview with Jessica Soho way back 2004, Revilla Sr., confirms that he might have around 80 children with different women.