Department of Foreign Affairs (DFA) Undersecretary for Migrant Workers' Affairs Sarah Lou Arriola warned Overseas Filipino workers (OFW), especially those working in Saudi Arabia, about sharing sensitive social media posts that can possibly "ruin the reputation" of their employers, emphasizing that this particular country is "very strict" with cyber libel.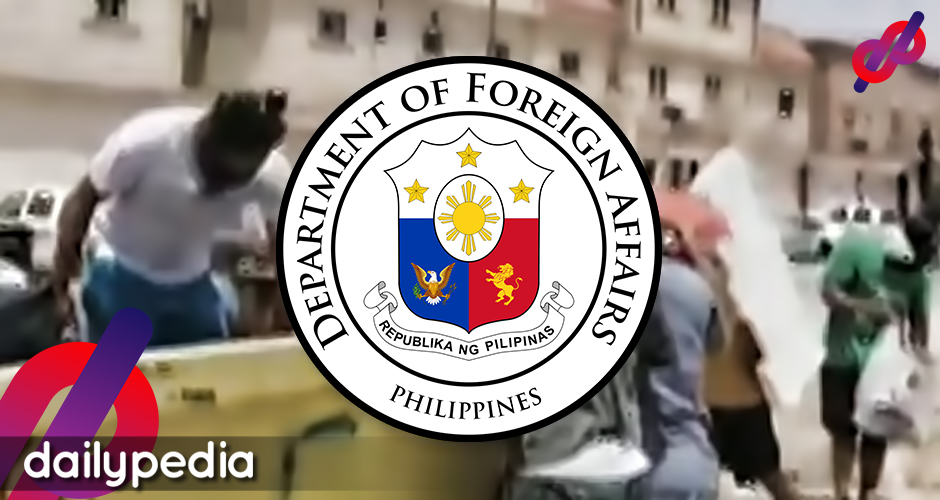 "I've been monitoring social media and there's a lot of debates. I think one of the people who posted the video was already arrested."
Her remarks came Wednesday following an OFW in Riyadh who was reportedly arrested for scavenging garbage bins searching for food with other OFWs and uploading a video of it on social media.
These OFWs claimed they haven't been getting any salary for the past months.
Arriola said that the video "instigated" and "staged."
"The OFWs…were asked to go to the garbage bins, it was staged," she told senators when asked to clarify the issue.
Arriola added that the Overseas Workers Welfare Administration and the Philippine Overseas Labor Office have extensively provided additional welfare assistance to these OFWs "for five or six times."
However, Arriola doesn't deny that the problems faced by OFWs in Saudi Arabia are very much difficult.
"We are not denying that there is a crisis. And there's really a problem. The jurisdiction of Riyadh and the Philippine Embassy is very huge because it (Riyadh) is bigger than the Philippines.
"We just want to tell our Filipinos, especially in Saudi Arabia, that please be careful with your social media posts because you cannot ruin the reputation of the corporation you're working for because they are very strict with cyber libel."
Arriola also suggested to the labor committee and the Philippine Ambassador to Saudi Arabia Adnan Alonto to have the OFWs at the next hearing so their side can be heard.
"I think it would best for them to speak about it," she added.
The DFA has a record of around 800,000 Filipinos in Saudi Arabia.
Videos of OFWs eating from garbage bins have been an issue on social media recently.
Reymond Zaragosa and Donald De Las, who are also working in Riyadh recorded themselves scavenging through trash as they haven't been paid in over 4 months.
Anything that they can get their hands on they eat to stave off hunger.
"Sana po makarating sa kinauukulan diyan sa gobyerno sa Pinas tulungan kami rito makauwi kasi hirap na hirap na kami rito. Tatlong buwan mahigit kami rito walang trabaho at walang sahod," Zaragosa stated after admitting that the assistance they've received from the Philippine government was insufficient.
They've requested the Philippine Overseas Labor Office to repatriate them but are yet to receive any good news.
A certain John Carlos Valdes also resorted to scavenging while living in a villa with his colleagues.
"Malinis naman po, sir. 'Yun lang po naitapon na sa garbage so parang hindi na po 'yun malinis. Pero kasi wala po kaming choice. Malinis po 'yan para sa amin para may makain kami sir sa araw-araw," he said, admitting that they haven't gotten paid a dime since April.
Labor Secretary Silvestre Bello III promised to repatriate these workers and will talk to their employers regarding their situation.
"Naka-lockdown ang Riyadh pero sa next available flight isasama namin sila unti-unti," said Bello.