A video of residents from Barangay Poblacion in the Municipality of Baliwag, Bulacan rejecting relief goods is going viral on social media.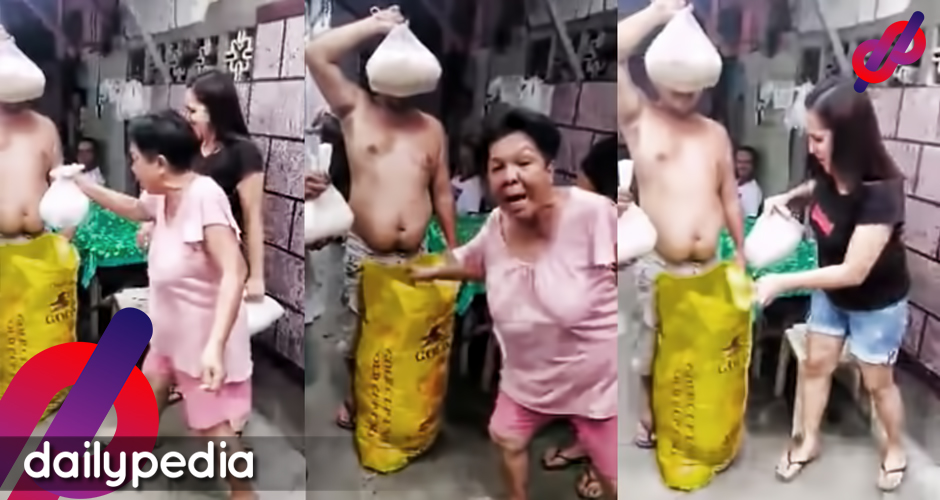 One Marikit Alvaran posted the video on her Facebook account, which now has over 11k likes with mostly angry and sad reactions, shows two women placing the bags of rice given to them back inside an empty sack of rice.
The first woman looked at the camera and before returning her rice said, "Di ako kumakain niyan".
She then added that the rice was "para sa aso."
The second woman followed her lead and returned her rice as well.
Two other individuals did the same and left, as the woman filming the video was clearly surprised with what just happened.
Netizens were disgusted with the behavior shown in the video.
"Sa subdivision kau tumira ksi mayaman kau ung mga taga pob mahihirap Lang Kya smin ok Lang ung bigas nayan saka naisaing nmin ok nman Ang lasa ahh"
"Ibigay niyo na lang sa amin yan! Kasi pamilya namin lalo na me OFW hndi na bnibigyan nang ganyan. Be grateful po tayo kung anung meron kesa wall. Mga Social Climber tsse'! Kahit naghirap na 😏🤮"
"Mga ipokrita pag di nabigyan nagwawala, Pagbinigyan magiinarte pa. Kala mo mga totyalin eh mga wala ngang pambili ng 😷 mask…wag na pong bigyan ng kahit anong ayuda yang lugar na yan pls"
"NAKA PINK NA MATANDA.. FEELING MAYAMAN.. TANDA TANDA NYO NA D PA KAYO PASALAMAT.. TAPOS YUNG NAKA BLACK NA BABAE.. GANDA MO ATE.. MUKHA KANG SANDOK.. KAPAL NG MGA MUKHA NYO.. MAS MABAIT PA NGA ASO SA INYO KAYA SA ASO NA LANG YAN.. KAYSA KAYO KUMAIN.. SAYANG.. MGA WALANG PASALAMAT"
"Tapos mag kukumahog at magagalit pag hindi nabigyan sa DSWD"
According to some rumors, the reason for the rejection was that the residents of Barangay Poblacion thought that the rice distributed to them were yellowish and looked different.
But a Riza B Ramos, who is also from the same municipality, went on Facebook to show that the rice was just fine.
The distribution of relief goods remains a huge issue amid the pandemic in the country.