PhilHealth has taken heat recently for the premium hike order requiring OFWs to contribute 3% of their salaries, a big jump from 2.75% in 2019.
A group named OFW created a petition on Change.org in an effort to remove the mandatory payment, which had over 300,000 signatures and succeeded in doing so.
President Rodrigo Duterte then requested PhilHealth to suspend collecting premium hikes from OFWs.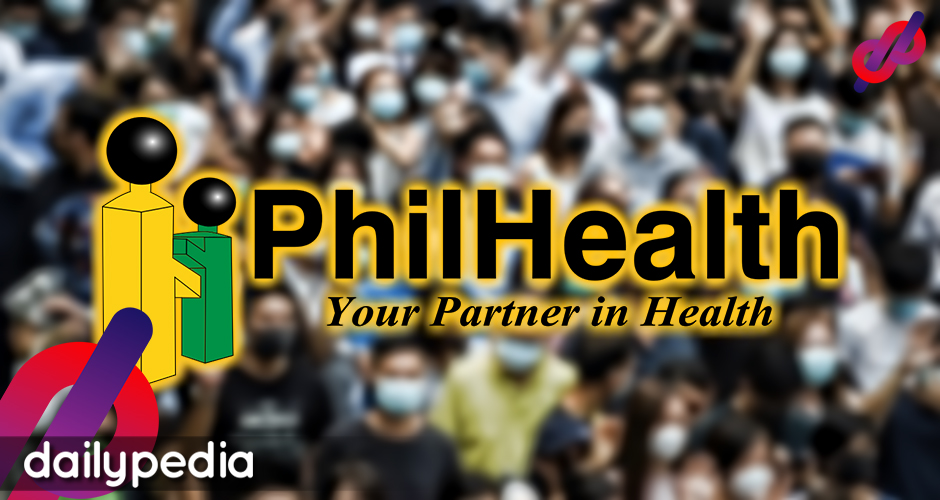 Presidential spokesman Harry Roque on Monday said, "Habang meron tayong krisis, ang naging desisyon ng Presidente (ay) huwag na muna tayong magpataw ng karagdagang pahirap sa ating mga OFWs, lalong lalo na sa panahon na napakarami sa kanilang nare-repatriate at nawalan ng trabaho [While we are facing a crisis, the President decided not to impose additional burden on OFWs for now, especially at a time when so many of them have been repatriated and have lost their jobs].
"Iyan naman ay nagkaroon ng mabilisang aksyon ang ating Kalihim ng Kalusugan at sinuspinde nga ang increased collection para sa PhilHealth," Roque added.
Among the many migrant groups that opposed the order, Gabriela UAE said that OFWs are "still feeling disappointed, even angry, with insufficient government assistance to OFWs affected by the pandemic."
Some OFWs are on a no work no pay arrangement.
"Many OFWs did not receive the already meager financial assistance of $200 (P10,000) promised by this government. There were simply too many exclusionary provisions set by the government. Worse, OFW families are often denied financial assistance from the government simply because they have a relative working abroad.
"This imposition shows us, once again, that for the Philippine government, OFWs are not living, breathing human beings with needs, rights, and families to support but mere milking cows for government funds.
"Even during this pandemic, the PhilHealth and the Duterte government continue to think of ways to extract money from us OFWs, releasing its memorandum on April 22. We received the news on Labor Day, showing the government's lack of respect for workers like OFWs.
"It is very unfortunate that they call OFWs modern heroes and yet they penalize us with such directives," said Gabriela UAE.
The order is much worse than originally thought as on PhilHealth's website, an article points out that "Kasambahays, self-earning individuals, practicing professionals, and Overseas Filipino Workers belong to this membership category as well.
"In its PhilHealth Circular No. 2019-0009 published on November 23, 2019, premium rate for Direct Contributors shall still be at 2.75% of their monthly basic salary with an adjusted ceiling of P50,000. In 2020, PhilHealth will increase the rate to 3% and henceforth adjusted to increments of 0.5% every year until it reaches the 5% limit in 2025 as provided for by law. Income floor is fixed at P10,000 during the 5-year period, while salary ceiling will gradually increase by P10,000 each year until it reaches P100,000 in 2025.
"For those earning below the salary floor of P10,000, contributions are computed using the minimum threshold; while those who earn the set ceilings/limits shall pay premiums based on the set ceiling. This policy shall also apply to seafarers," the article added.
Had the order not been suspended, 'kasambahays' would virtually be making nothing from working abroad, assuming they earn over ₱5000 a month.
"Pursuant to Republic Act 10631 or the Kasambahay Law, employers shall borne the premiums of their domestic helpers in full, except when monthly salary exceeds P5,000 where Kasambahays shall then be deducted of their equal share in the monthly contribution."
Health Secretary Francisco Duque III, on the other hand, advocated for the suspension of the order without knowing that it had already been suspended.
He tweeted saying, "I call for the suspension of Section 10.2.C of the IRR of the UHC Law in light of COVID-19 and its economic impact on OFWs. We will recommend this to Philhealth for their action. Meanwhile, we will reach out again to our stakeholders on this."
I call for the suspension of Section 10.2.C of the IRR of the UHC Law in light of COVID-19 and its economic impact on OFWs. We will recommend this to Philhealth for their action. Meanwhile, we will reach out again to our stakeholders on this. pic.twitter.com/VudhaLlPCI

— Francisco T. Duque III (@SecDuque) May 4, 2020
Netizens think this was good on his part, but agree that not only should it be suspended, but repealed entirely.
Dear Sec. Duque
Not a call for suspension, but ammendment of the IRR or repeal unfair provision for ofw.

— radia (@Radia29833761) May 4, 2020
why suspend? it should have been abolished….

— #CRaViTy💗 #KangMinHee (@Hadies06) May 4, 2020
Ibasura na yan

— AICULAFIDCHAO (@aiculafidchao) May 4, 2020
It should be repealed, not just suspended.

— Yumi (@crypticfaith) May 4, 2020
The law should be amended. I don't think there was a proper consultation with OFWs when this law was signed. Most of us don't even use #PhilHealth

— Ⓜ️ⓐⓡⓘⓔⓛ (@marielvillaver) May 4, 2020
seriously suspension? it needs amendment! mandatory ang insurance for a company we don't trust? same benefits for all and yet premiums are different amount? did they even hire a consultant to do a study on whatever model they use to come up with premium amount?

— Jeanette Diaz (@nob0dysAngel) May 4, 2020
Some called Duque out since he was one of the individuals who signed to get the order implemented.
Sino ba ang nagbalangkas ng implementing guidelines na ito diba ikaw at yung philhealth ex-chairman?

— Gobernador Heneral Miguel Lopez De Legazpi (@MiguelLDLegazpi) May 4, 2020
Didn't you write the IRR?

— Henry Cardenas (@cardenashenry) May 4, 2020
But you signed the UHC law right?

— april (@abril_badette) May 4, 2020
Sir di ba kasama kayo sa pumirma ng IRR? Bale pwede kayo habulin?

— Jeffrey Morales (@jeff_d_morales) May 4, 2020