The Philippine Health Insurance Corporation's (PhilHealth) order requiring OFWs (Overseas Filipino Workers) to contribute 3% of their monthly compensation for 2020 has prompted the creation of an online petition on April 30 with over 300,000 signatures calling for a stop to the implementation.
On Change.org, a group called OFW captioned the petition "Remove PhilHealth Mandatory 3% Payment from OFW's Salary."
The petition is directly aimed at PhilHealth Circular No. 2020-0014 dated April 2 which covers Filipinos abroad, including OFWs. The entry basically states that OFWs with monthly salaries between P10,000 and P60,000 have an obligation to contribute 3% of theirs to Philihealth, which is a big jump from 2.75% in 2019.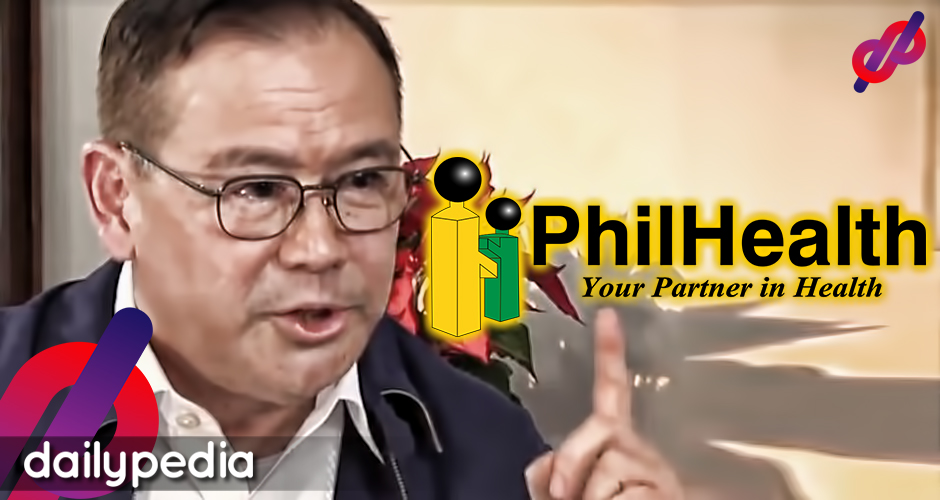 Unfortunately, the monthly premium will increase by 0.5 percent every year afterward until it reaches 5% by 2024.
The OFWs "are classified as direct contributors" under Republic Act No. 11223 or the Universal Health Care Act, which is why PhilHealth stated, "payment and remittance of premium contributions is mandatory."
The circular also stated that in 2020, which the PhilHealth declared a transition year, the amount of P2,400 will be the initial payment.
By January 1, 2021, the minimum initial payment is "a three-month premium based on the prescribed rate at the time of payment." The balance can then be paid in full or in quarterly payments within the one-year duration.
Members who miss payment "shall be required to pay all missed contributions with monthly compound interest."
The Change.org petition said that OFWs, as well as their dependents, "have been already struggling amidst [the coronavirus] pandemic and yet PhilHealth had issued a very unfair memo regarding premium payments."
The group thinks that it is "already too much of them to ask for an interest rate and a penalty which is very unfair and inhumane for those who travel away from their families to work.
"It is very unfortunate that they call OFWs modern heroes and yet they penalize us with such directives," the petition added.
100 Filipino migrant groups across the world concurred saying the increase "overburdens OFWs who are already troubled by retrenchments and loss of income due to the COVID-19 pandemic and recession."
The group pointed out the fact that OFWs "are not even covered" by President Rodrigo Duterte's cash aid program for OFWs through the labor department.
Repatriated OFWs have also been been "crying out [to] the government for steady and efficient amelioration," said the statement.
According to the group, OFWs are "already covered by existing insurance and healthcare programs in their host countries". In addition, regular PhilHealth contributions are part of certain requirements to get an overseas employment certificate (OEC).
The group says it would be best to remove the mandatory Philhealth premium exaction, enforce a "moratorium on all state exactions" during the coronavirus pandemic, remove punitive penalties, and junk the OEC.
One of the groups, Gabriela UAE says the news of the premium hike just added to their problems and they are "still feeling disappointed, even angry, with insufficient government assistance to OFWs affected by the pandemic."
They say it is insensitive since some OFWs are on wage cuts or are on "no work, no pay" arrangements.
"Many OFWs did not receive the already meager financial assistance of $200 (P10,000) promised by this government. There were simply too many exclusionary provisions set by the government. Worse, OFW families are often denied financial assistance from the government simply because they have a relative working abroad.
"This imposition shows us, once again, that for the Philippine government, OFWs are not living, breathing human beings with needs, rights and families to support but mere milking cows for government funds.
"Even during this pandemic, the PhilHealth and the Duterte government continue to think of ways to extract money from us OFWs, releasing its memorandum on April 22. We received the news on Labor Day, showing the government's lack of respect for workers like OFWs,"
"It is very unfortunate that they call OFWs modern heroes and yet they penalize us with such directives," said Gabriela UAE.
Foreign Affairs Secretary Teodoro "Teddy Boy" Locsin Jr. had to go on Twitter to air out his thoughts on the matter.
It is like an income tax which was abolished for OFWs and even their tax-free income filings were destroyed. They are just totally out of the purview of government exactions for which they will not benefit at all. https://t.co/NrNYGsUMt1

— Teddy Locsin Jr. (@teddyboylocsin) May 3, 2020
Locsin feels Philhealth is just exploiting the OFWs, which is just sad.
Why don't we just leave OFWs alone except to help them when they are in trouble. Their blood but better wages abroad account for 10% of our GDP according to the assholes who want to take some of their earnings. https://t.co/QBoZSuYtEa

— Teddy Locsin Jr. (@teddyboylocsin) May 3, 2020
After the abolition of the income tax on OFWs they've figured another way to tax you for the great privilege of being born Filipino, poor and jobless at home. Let's all sing for nothing. https://t.co/slRpVOHpJk

— Teddy Locsin Jr. (@teddyboylocsin) May 3, 2020
Meanwhile, President Rodrigo Duterte has ordered PhilHealth to suspend the collection of higher premiums from overseas Filipino workers.
Presidential spokesman Harry Roque on Monday said, "Habang meron tayong krisis, ang naging desisyon ng Presidente (ay) huwag na muna tayong magpataw ng karagdagang pahirap sa ating mga OFWs, lalong lalo na sa panahon na napakarami sa kanilang nare-repatriate at nawalan ng trabaho [While we are facing a crisis, the President decided not to impose additional burden on OFWs for now, especially at a time when so many of them have been repatriated and have lost their jobs]."
"Iyan naman ay nagkaroon ng mabilisang aksyon ang ating Kalihim ng Kalusugan at sinuspinde nga ang increased collection para sa PhilHealth," Roque added.