The world finds it hard to forgive China for allegedly concealing information about COVID-19.
Australia now wants an investigation on the origins of the virus, while Germany and Britain are hesitant in dealing with Chinese company Huawei.
President Donald Trump remains an advocate for the theory of a leakage in a Wuhan lab that caused the outbreak. Various governments are seeking compensation from Beijing for the damages brought by the virus.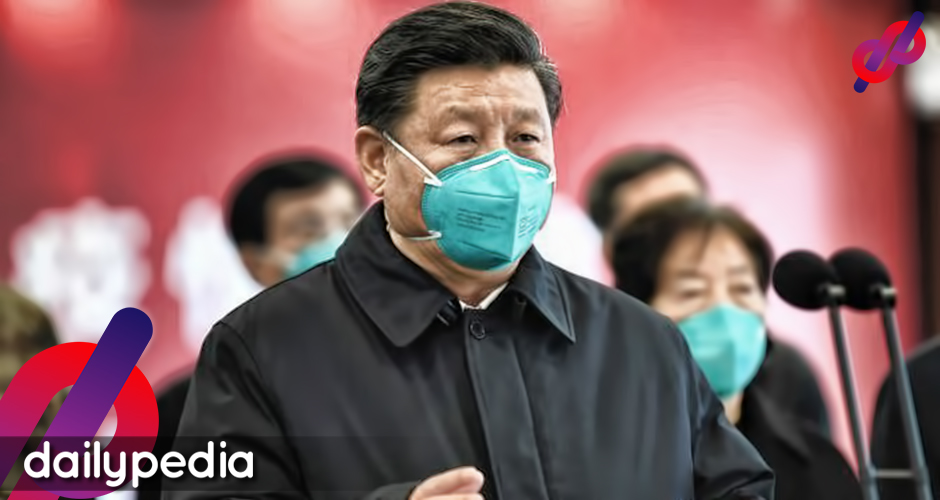 China doesn't appreciate being blamed and has responded by providing aid to many countries, along with economic threats and the demand to be thanked.
Young diplomats have proven to China their loyalty by going against the countries they are assigned in.
China's reputation in Europe and Africa is just getting worse.
"You have a new brand of Chinese diplomats who seem to compete with each other to be more radical and eventually insulting to the country where they happen to be posted," said François Godement, a senior adviser for Asia at the Paris-based Institut Montaigne.
"They've gotten into fights with every northern European country with whom they should have an interest, and they've alienated every one of them."
Chinese Ambassadors to France, Kazakhstan, Nigeria, Kenya, Uganda, Ghana, and the African Union have been summoned by their hosts to answer accusations on the spread of misinformation and on the "racist mistreatment" of Africans in Guangzhou in the past several weeks.
China even threatened to stop providing aid to the Netherlands last week after it changed the name of its representative office in Taiwan to include the word Taipei.
The Chinese embassy in Berlin went after German newspaper Bild for demanding $160 billion in compensation for COVID-19 damages.
President Trump has the Republican Party's support in blaming China for the virus, as he stated last week that a "serious investigations" is being conducted on the way the country handled the outbreak.
The US is seeking $10 million for every American that died due to the virus.
In addition, Missouri's attorney general, Eric Schmitt, filed a lawsuit in federal court seeking to hold Beijing responsible for the outbreak.
However, Chinese Foreign Ministry spokesman, Geng Shuang, called the suit "frivolous," saying it had "no factual and legal basis'' and "only invites ridicule."
Citing the anti-imperialist, anti-Christian and ultranationalist uprising around 1899-1901 in China that ended in defeat, with huge reparations for eight nations over the next decades, Theresa Fallon, director of the Centre for Russia Europe Asia Studies says, "From Beijing's point of view, this contemporary call is a historic echo of the reparations paid after the Boxer Rebellion.
"The party's cultivation of the humiliation narrative makes it politically impossible for Xi (Jinping) to ever agree to pay any reparations."
President Xi is making it look like China has recovered from the outbreak, but that is simply not true.
Even worse, China's foreign ministry spokesman Zhao Lijian has constantly been saying that the virus originated from the US military.
Susan Shirk, a China scholar and director of the 21st Century China Center at the University of California, San Diego says that Chinese diplomats are required to be more combative. She thinks this will only make things worse for China in the long run.
"As China started getting control over the virus and started this health diplomacy, it could have been the opportunity for China to emphasize its compassionate side and rebuild trust and its reputation as a responsible global power," she said. "But that diplomatic effort got hijacked by the Propaganda Department of the party, with a much more assertive effort to leverage their assistance to get praise for China as a country and a system and its performance in stopping the spread of the virus."
Chinese media hit back at Australia for wanting an investigation, saying that the country is like "gum stuck to the bottom of China's shoe". Beijing also reminded Australia that the trade between the two countries will be affected.
"Maybe the ordinary people will say, 'Why should we drink Australian wine? Eat Australian beef?'" China's ambassador, Cheng Jingye, told The Australian Financial Review. Australia's foreign minister, Marise Payne, dismissed China's attempt as "economic coercion."
Angela Stanzel, a China expert with the German Institute for International and Security Affairs says "the mistrust of China has accelerated so quickly with the virus that no ministry knows how to deal with it,"
Germany and Britain have been said to have become dependent on China in terms of pharmaceuticals. France, on the other hand, has been attacked by Chinese diplomats saying the elderly were left to die in nursing homes.
The German government have pointed out that Chinese diplomats are soliciting letters of support and gratitude for Beijing's aid and efforts from officials and German companies.
U.S. ambassador to Warsaw, Georgette Mosbacher said something similar had happened in Poland where President Andrzej Duda was pressured to show gratitude to President Xi.
"Poland wasn't going to get this stuff unless the phone call was made, so they could use that phone call" for propaganda, Ms. Mosbacher said.
Also, 89-year old Zi Zhongyun, a longtime expert on America at the Chinese Academy of Social Sciences said there are still problems in the racist influence of China against the West.
"I can say without a doubt," she concluded, "that as long as Boxer-like activities are given the official stamp of approval as being 'patriotic,'" and as long as "generation after generation of our fellow Chinese are educated and inculcated with a Boxer-like mentality, it will be impossible for China to take its place among the modern civilized nations of the world."