Thousands of Americans have now signed onto a class action lawsuit in the US state of Florida looking for the Chinese government to compensate for the damages COVID-19 has done.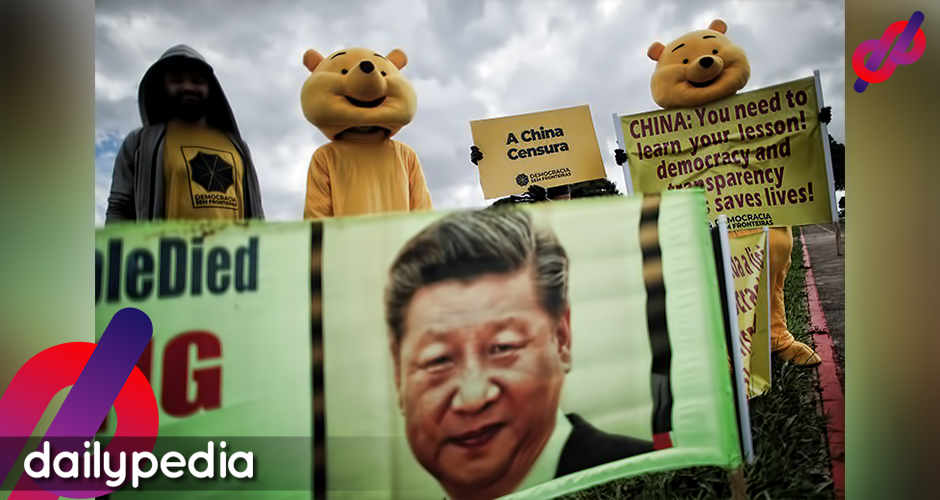 Berman Law Group, a law firm headquartered in Florida said in a statement that the lawsuit "seeks billions of dollars in compensatory damages for those who have suffered personal injuries, wrongful deaths, property damage and other damages due to China's failure to contain the COVID-19 virus, despite their ability to have stopped the spread of the virus in its early stages."
"Looks forward to fighting for the rights of people and businesses across Florida and the rest of the country, who are now becoming sick or caring for loved ones, dealing with financial calamity, and navigating this new world of panic and social distancing and isolation," the entry read.
Similarly, five local businesses in Las Vegas are seeking billions for the same reason. Their lawsuit stated that China should have been more open in giving out information about the virus.
But China has denied the concealment and even said that they reported the outbreak to the WHO (World Health Organization). Experts have pointed out many times before that the Chinese Government's suppression of information made it hard for warnings about the virus to come out.
"Our lawsuit addresses those who have been physically injured from exposure to the virus … [and] also addresses the commercial activity China has engaged in around the 'wet markets' trade," the Voice of America quoted a Berman Law Group spokesperson as saying, adding that more than 5,000 Americans had joined the class action by late March.
British think tank Henry Jackson Society mentioned earlier this month that the G7 nations could sue China for a whopping $6.3 trillion. Australia, on the other hand, can go for around $58 billion in compensation for damages.
The former boss of Britain's intelligence agency MI6, John Sawers said, "There is deep anger in America at what they see as having been inflicted on us all by China and China is evading a good deal of responsibility for the origin of the virus, for failing to deal with it initially,"
"Intelligence is about acquiring information which has been concealed from you by other states and other actors, there was a brief period in December and January when the Chinese were indeed concealing this from the West," he added.
The German tabloid Bild published an invoice asking 24 billion euros ($41 billion) for lost tourism revenue in March and April, 50 billion euros ($86 billion) for small business, and a further 149 billion euros ($255 billion) if German GDP falls by 4.2 per cent in 2020 as projected.
"You, your government, and your scientists had to know long ago that coronavirus is highly infectious, but you left the world in the dark about it. Your top experts didn't respond when Western researchers asked to know what was going on in Wuhan. You were too proud and too nationalistic to tell the truth, which you felt was a national disgrace," said Bild's editor-in-chief Julian Reichelt
"Your top experts didn't respond when Western researchers asked to know what was going on in Wuhan," the entry read.
President Donald Trump is arguably China's biggest critic today and has mentioned that the Chinese Government should pay in the event it is proven that the country is 'knowingly responsible' for the outbreak.
"It could have been stopped in China before it started and it wasn't, and the whole world is suffering because of it," Trump said in a daily White House briefing.
In his previous briefings, President Trump said, "They could've called it months earlier. They would have known. And they should have known. And they probably did know. So we'll be looking into that very carefully. And we're going to put a hold on money sent to the WHO."
Trump has also criticized the WHO for being too friendly to China, saying that the organization should have been harsher. The POTUS has already announced that the US will halt contributing to the organization.
Pres. Trump: "Today I'm instructing my administration to halt funding of the World Health Organization while a review is conducted to assess the World Health Organization's role in severely mismanaging and covering up the spread of the coronavirus." https://t.co/z4eG5Ez7k8 pic.twitter.com/go1lhi4nF4

— CBS News (@CBSNews) April 14, 2020
The US contributes roughly $400 million to the WHO a year, and is actually the organization's largest donor, giving 10 times more than China does annually.
In a separate press conference, the POTUS said, "We're looking at it, a lot of people are looking at it. It seems to make sense. A lot of strange things are happening, but there is a lot of investigation going on and we are going to find out. All I can say is wherever it came from, came from China in whatever form, 184 countries now are suffering because of it."
Missouri has now been recognized as the first nation to file a lawsuit against Beijing for its incompetence in handling the outbreak.
Missouri Attorney General Eric Schmitt (R) in the Eastern District of Missouri filed the lawsuit seeking compensation for "the enormous loss of life, human suffering, and economic turmoil" caused by COVID-19.
"COVID-19 has done irreparable damage to countries across the globe, causing sickness, death, economic disruption, and human suffering," Schmitt said in a statement. "The Chinese government lied to the world about the danger and contagious nature of COVID-19, silenced whistleblowers, and did little to stop the spread of the disease. They must be held accountable for their actions.
"In Missouri, the impact of the virus is very real — thousands have been infected and many have died, families have been separated from dying loved ones, small businesses are shuttering their doors, and those living paycheck to paycheck are struggling to put food on their table.
"An appalling campaign of deceit, concealment, misfeasance, and inaction by Chinese authorities unleashed this pandemic.
"During the critical weeks of the initial outbreak, Chinese authorities deceived the public, suppressed crucial information, arrested whistleblowers, denied human-to-human transmission in the face of mounting evidence, destroyed critical medical research, permitted millions of people to be exposed to the virus, and even hoarded personal protective equipment — thus causing a global pandemic that was unnecessary and preventable."
In an interview with Fox News, Chinese Foreign Ministry spokesman Geng Shuang said playing the blaming game doesn't do anything to solve problems.
"The international community can overcome the virus only if it can stay united and cooperate to make concerted efforts.
"Attacking and discrediting other countries simply wastes time and cannot save lost lives," he added.
Assistant Republican Leader C.D. Davidsmeyer, a member of the Illinois House of Representatives who has served in the Illinois House of Representatives since his appointment in December 2012 drafted two resolutions also seeking to make China pay Illinois for the damages brought by the pandemic.
The United States Congress needs to waive China's sovereign immunity.
"The COVID-19 coronavirus should have been contained at its outset in China," Rep. Davidsmeyer said. "Unfortunately it wasn't and now the entire world is suffering from this pandemic. We are learning more and more every day that the communist regime in China actively worked to conceal how easily this deadly virus was spreading amongst its population."
Davidsmeyer referenced a report by Bloomberg stating "China has concealed the extent of the coronavirus outbreak in its country, under-reporting both total cases and deaths it's suffered from the disease."
"The American people's way of life has been turned upside down by this pandemic," Davidsmeyer said. "My constituents can't go to work, church, or out to eat. We're being attacked by a silent killer, a coronavirus that started its spread in communist China, which refuses to tell the truth about the virus' spread. On top of the horrific loss of lives, our economy has been decimated and we are spiraling down into the worst recession since the Great Depression. China should have to pay for the damage caused to our country by their reckless cover-up and wanton disregard for life."
The Philippines is also one of the nations seeking compensation. In a statement, senator Risa Hontiveros wants China to pay for the damages they've caused to the reefs in Scarborough Shoal and Spratly Islands. which according to her, has been going on for 6 years already so the approximate cost is over Php 200-billion. This amount can be used to fix any damage caused by the pandemic.
"The destruction to our reefs in Scarborough Shoal and Spratly Islands is equivalent to at least PhP 33.1 billion in losses annually, on top of other economic and health costs.
"China has been damaging our ecosystems for over 6 years now, which means our losses could already amount to over 200 billion pesos.
"This money is past due and could go to government's efforts in fighting the pandemic," she added.
China is still operating in the West Philippine Sea which is an economic handicap to the Philippines.
China cannot claim to be a friendly 'neighbor across the sea' when it has continued its land reclamation activities in the region, all while we're battling this pandemic.

Friends help each other out, not occupy their islands & destroy their reefs. Pay up!

— risa hontiveros (@risahontiveros) April 23, 2020
"The government already has a huge budget deficit because of COVID-19. China's ongoing disregard for our own resources will worsen our economic standing.
"The government should demand what is rightfully ours and use this to help the Filipino people battle COVID-19," Hontiveros added.
Stephen L. Carter, a professor of law at Yale University and a Bloomberg Opinion columnist says that China cannot be sued because "The government of China is protected by the doctrine of sovereign immunity, and the regime's undoubted misconduct does not constitute sufficient grounds for a waiver."
This is all because of the Foreign Sovereign Immunities Act, known as FSIA, passed in 1976 which is basically "a statute intended (in the words of one federal court) 'to protect foreign sovereigns from the burdens of litigation, including the cost and aggravation of discovery.'"
The Chinese government cannot be held liable in any way.
"Even before the current outbreak, an increasing number of Chinese companies have been asserting sovereign immunity in U.S. courts. But none of this would have any application to a suit against the Chinese government itself."
"The government of China has essentially bet that it will suffer no punishment, that politics will be its protection."