On Friday, Filipinos were upset when the Chinese People's Liberation Army stated on their website that Beijing will be setting up two new districts in Paracels and Spratly Islands and will be under the control of Sansha City.
The Nansha District will be handling the Spratly Islands, and the areas surrounding it. Its government will hold office on Yongshu Jiao, China's name for Philippine-claimed Fiery Cross (Kagitingan) Reef.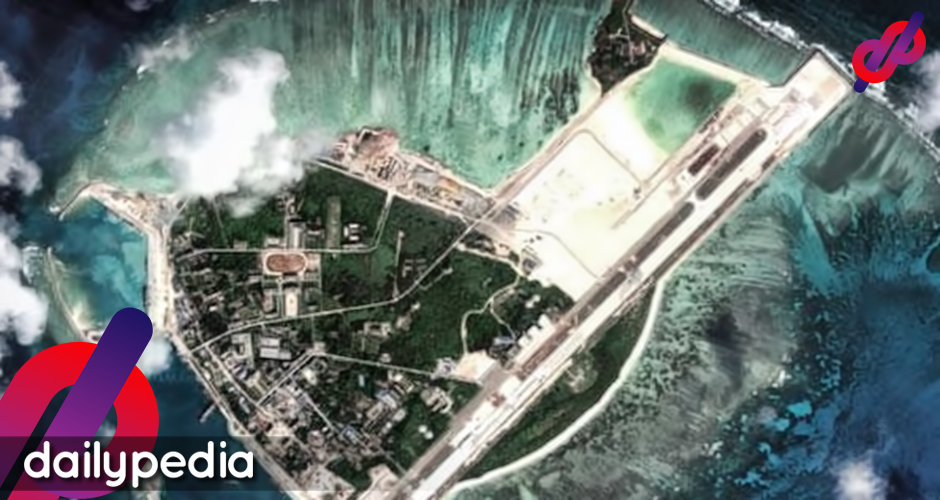 On the other hand, it will be the Xisha District's responsibility to supervise Paracel Islands, the Macclesfield Bank, and other nearby areas.
In a statement, Vietnam's Foreign Ministry spokeswoman Le Thi Thu Hang said, "The establishment of the so-called Sansha City and related activities seriously violated Vietnam's sovereignty.
"Vietnam demands that China respect Vietnam's sovereignty and abolish its wrongful decisions," she added.
https://twitter.com/CCTVAsiaPacific/status/1251432628395237378
Maritime expert Prof. Jay Batongbacal thinks that this is China's way of saying that they are in control of the said territories. Zero resistance can only mean that China has been given the approval of doing what they are doing.
"Absence of protests on the part of the other countries, especially those directly affected, will be seen and portrayed as acquiescence and acceptance or recognition of the exercise of such control as valid."
Retired Senior Associate Justice Antonio Carpio said that the Philippine government should offer some kind of resistance because this is unacceptabe.
"DFA (Department of Foreign Affairs) should protest because Fiery Cross (Kagitingan) Reef is part of our Kalayaan Island Group. Vietnam already protested. If we do not protest, China will later claimed we acquiesced,"
In a statement, former Foreign Affairs Secretary Albert del Rosario thinks that this only shows "China has been relentless in exploiting the COVID-19 pandemic as it continues to pursue its illegal and expansive claims in the South China Sea to the prejudice of Filipinos, Asean states and the international community as a whole."
Similarly, he thinks that the Philippine government should, without question, object this move by China.
"These recent events in the South China Sea remind us Filipinos to be eternally vigilant in the defense of our country's territory and sovereign rights even as we confront a very grave threat as COVID-19," he said.
Last month, China opened two research stations on Kagitingan (Fiery Cross) and Zamora (Subi) reefs in the Spratly Islands.
American maritime security expert Gregory Poling says that China will run through any obstacle just to accomplish dominance.
"China's not going to stop. If a global pandemic doesn't cause China to calm things down the South China Sea, There's not much that will."
Filipinos are making it known that they've had enough of China's bullying.
These are PHILIPPINE ISLANDS

China lied about COVID-19,destroyed coral reefs in the Philippines, sank a Vietnamese vessel a few weeks ago, and,in a separate incident, left Filipino fishermen to die in the middle of the ocean.

CHINA IS A BULLY.

Open your eyes,Philippines. https://t.co/2EzSbnB48O

— Inez Ponce de Leon (@inezpdl) April 19, 2020
DON'T FORGET. The Chinese government is currently using the Mekong Dam to effectively control the water source of lower lying countries such as Thailand and Vietnam causing massive droughts in those areas. #StopMekongDam #MilkTeaAlliance

— Lander (@landercoden) April 20, 2020
https://twitter.com/JennyAvancena/status/1251932142185132032?s=20
Need to stand with america against the dragon or it will swallow the Philippines

— Archie Andrew (@ArchieAndrew17) April 20, 2020