As the world is facing a dilemma because of the crisis sought by the COVID-19 pandemic, we see nations and their governing bodies doing their best to contain the disease.
This crisis has affected everything, from the economy to businesses, even our daily lives. Things have drastically changed due to COVID-19.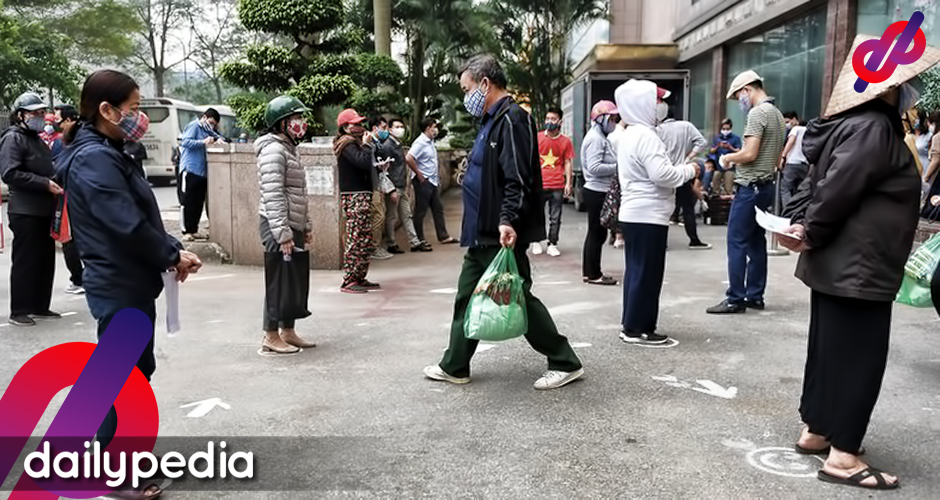 Vietnam, a nation with a population that is almost similar to the Philippines, is now starting to shift their lives back into normal, COVID-19 cases in Vietnam are almost non-existent and have no deaths accounted to the disease so far.
Just how did Vietnam do this?
Vietnam's strict government controlled its people
First, we must consider their government. Vietnam is a communist country that has strong military power and provides strict law enforcement. As early as February, the country called for quarantine measures against COVID-19, and the full arsenal of a single-party state began to move. Villages were placed under lockdown, borders were sealed, and the streets were under surveillance by their police and military forces. They also fined social media users who were caught spreading fake news and misleading information about the coronavirus. So far, authorities had fined 800 Vietnamese for this violation.
Vietnam conducted widespread testing of its residents
Apart from their strict enforcement were their aggressive mass-testing and contact tracing with its residents. For instance, a village of about 13,400 residents in Hanoi had done testing and was found negative for COVID-19. A resident in Hanoi described that medical workers had gone to each and every alley, knocking on each and every door, ensuring that all suspected cases were accounted for.
In total, Vietnam had covered 180,000 COVID-19 tests for its 96 million people, a number that bigger than neighboring Thailand with 142,000 and Cambodia with just 9,000.
Vietnam was early to make decisive steps
When the news about COVID-19 broke out, Vietnam started to make decisive steps to assure that the pandemic would not reach their country. Knowing that their country is sharing the same border with China, Vietnam banned almost all kinds of travel from China as early as January. Schools in Vietnam were also suspended and their Communist Party led a massive campaign to swiftly inform the masses about this infectious disease.
The difference between Vietnam and other countries
Across Europe and America, local governments are struggling to keep their citizens indoors. Beachgoers are crowding on the shoreline, and protesters are refusing to comply with lockdown orders and protocols.
This is in contrast to what is happening in Vietnam where villagers are placed under quarantine and citizens returning home from abroad are living in military-style camps across the country.
Doubts about the numbers
However, there are doubts about these low numbers in Vietnam as the authoritarian government's health ministry is the sole source for these figures. Experts say there is little reason to distrust them.
Carl Thayer, an emeritus professor at the University of New South Wales who studied about Vietnam, is saying that the country's case numbers should be treated with caution as their Communist Party can punish anyone who disputes them.
Despite that, Thayer also said that there are too many Vietnamese people from overseas. Vietnam itself had a large population with smartphones and could easily access the internet which makes it hard to cover-up the country's vital information.
Also, medical healthcare in Vietnam has been improving over the years as they experienced a large improvement in terms of quality of life. According to the World Bank data, there are eight doctors and 14 nurses for every 10,000 people in Vietnam.
People's obedience and neighborhood watch played a role
But if there's one reason how Vietnam overcame the crisis, it is with its people. Given the fact that the single-party state had shown their aggression for their country's law and order, it makes its people obey their rules.
Vietnamese people are also known for their strong culture of surveillance. In a report from the World Economic Forum, villagers tend to inform their neighbors if they see any suspicious that is happening within their community. In that way, villagers are cooperating to help their authorities in order to stop spreading the disease.
With these improvements, Vietnam is now transitioning to their new norm
With the lowering cases of COVID-19 in their country, Vietnam is starting to get back into normal, by bringing back public transportation and domestic flights, and allowing small gatherings to a maximum of 20 people. But the government is allowing these with caution, urging the residents to wear masks when going outside and to observe social distancing.
Meanwhile, schools will stay closed for more weeks and international flights are still grounded.
What can other countries learn from Vietnam
Amidst skepticism about Vietnam's authoritarian government is the fact that discipline had played a major role in their country's success against COVID-19.
And while the Philippines cannot replicate the kind of governance that Vietnam is practicing, the values for being obedient, disciplined, observant, and cooperative are something that we must learn from Vietnamese people.
If we adopt that values, and continuing to practice social distancing, obey with our authorities, and to lessen our outdoor activities by staying at home, our country could follow Vietnam to relax COVID-19 restrictions in no time.