During the hostage-taking at San Juan City's V-Mall by Alchie Paray on Monday, March 2, there was another man who made headlines on social media.
Jeck Batallones, a TV Patrol reporter, had people distracted as he was reporting updates on the hostage-taking situation while wearing a Spongebob Squarepants shirt.
The shirt's design shows Spongebob riding his pineapple house in a very colorful pattern.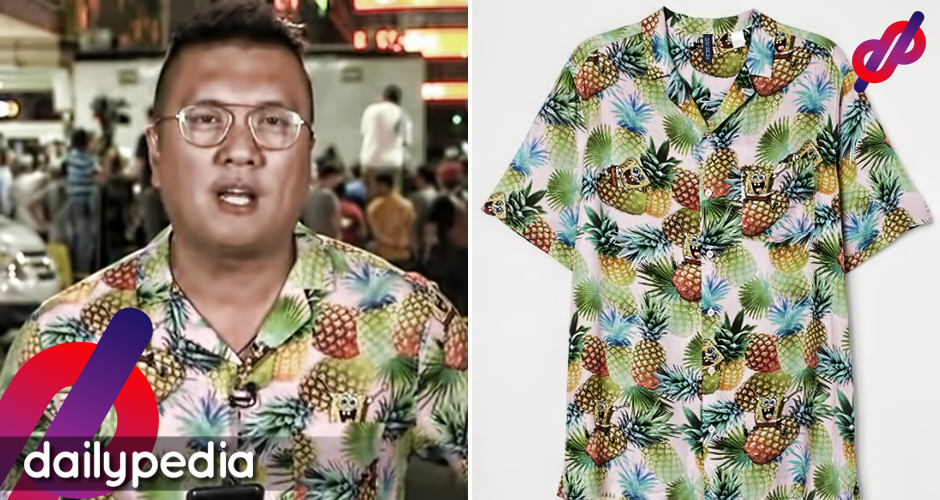 One YouTuber was distracted by the shirt he was wearing.
"NA DIDISTRACT AKO SA MGA PINYA SA DAMIT NI JEC BATTALONES"
Others were just plainly making fun of his shirt.
"Yung outfit ng reporter iwas tension"
"Cutie ni spongebob hahahahahahahaha"
"Pupunta ata dapat ng Boracay si Jeck Batallones pero biglang pinabalik nang dahil dito sa hostage taking. Ang cute pa naman ng polo niya 😂😂😂"
"walanghiya kang hostage taker ka, inistorbo mo pa ung island hopping ni Jec Batallones. Summer feeelsss😁🍍🍍"
One twitter user posted a screenshot of the shirt and now has over 28k likes.
One day, I will have the confidence to face the millions riveted to their televisions as the voice of reason amidst a terrible hostage crisis, be calm and collected and reasonable and factual: and do all this while wearing a cool-ass Spongebob Squarepants shirt. pic.twitter.com/69dcTYImHM

— /m (@marocharim) March 2, 2020
According to one writer from Rappler, Jeck probably wasn't really on duty, but since he was in the area at the time of the incident, he was asked to report the news.
naka-day off siguro yan tapos he was in the area – and biglang naisalang sa coverage haha

— marga (@margadeona) March 3, 2020
Jeck wasn't really prepared and it showed as he was reporting. Here are More reactions from netizens.
I was able watch this yesterday and damn that shirt really distracted me hahahaha summer na summer na si koya!

— Antoinette Garcia (@antonetttte) March 3, 2020
Seriously I am going to try finding one! Spongebob is cute cool!

— Bob (@doc_bob_david) March 3, 2020
https://twitter.com/RobinCuyno/status/1234859116386037763?s=20
It turns out that Jeck bought it from H&M for 999 pesos. It has other designs.
It's from h&m https://t.co/vCp4VZ9IKb

— KG (@kippyglue) March 2, 2020
The retail price of the shirt is expected to increase thanks to Jeck.
Jeck himself posted photos of him wearing the shirt.
Alchie Paray is now being detained by the San Juan City police and is expected to be charged with illegal possession of explosives, illegal possession of firearms, frustrated murder, grave coercion, and grave threat.
Paray wants authorities to investigate his claims of corruption and the working conditions of certain employees.