Morissette Amon had fans in their feelings after delivering her latest performance on ASAP. The singer was seen crying as she was performing, which really hit her friends and fans.
Her co-workers gave her hugs and emotional support after she sang, and many of her fans also cried when they saw their idol crying.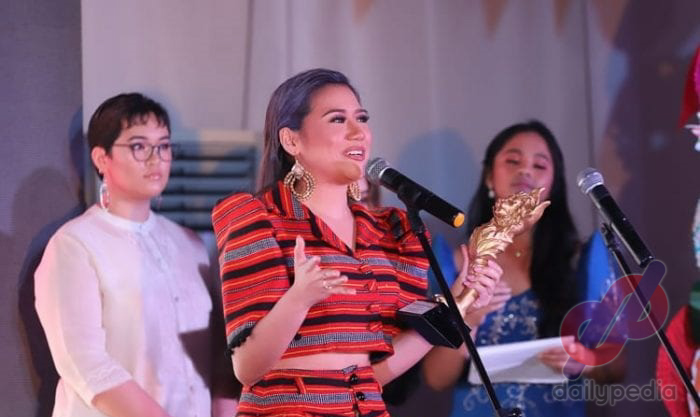 Morissette's grandfather reportedly died that day, but she decided to still perform which garnered praise from her fans.
"I would like to dedicate this song to my Lolo, who just passed away just yesterday. Sana po ay sabayan niyo akong awitin na ito, napaka-classic, napakagandang awitin," said the 23-year-old before delivering an emotional performance.
Fans showed their support and commended the singer as usual.
"Mori has become an ASAP music royalty. Well, she is an incredible talent and total package!"
"This is what we've been waiting for! Despite of the sad news, she still gave us an exceptional performance. We love you, Mori!!!"
"Actually ito yung taong inantay kong itapat kay charice 🙁 ganda sana ng labanan😭!love u mo morisette!!!"
"Sya lang talaga ang inaabangan ko ASAP 😍😍😍 MORISSETTE all the way!!!! 😘😘😘"
Last year, Morissette made headlines regarding her attitude and behavior.
In February 2019, her father, Amay Amon, started tweeting and saying that the singer's relationship with her family has been falling apart.
He even said that Toni Gonzaga is a better daughter because she obeyed her father's orders as it relates to men and relationship before marrying Paul Soriano.
Amay tweeted, "Some people will only 'love you' as much as they can use you. Their loyalty ends where the benefits stop…. where applicable…"
On March 21, he tweeted about an unknown man saying, "Is this the kind of guy you're rooting for? Ito ba yung pinaglalaban nyo? Kayong whole team!"
An anonymous user replied telling Amay that he just needs to accept that his daughter is growing older and transitioning into a woman.
Amay responded, "You raise yours the hell you want it to, who would care. I wouldn't, but I would respect it because you raised yours your way. Many people wouldn't too unless it becomes their business.
"Why don't you use your real account? Not man enough? And you call yourself having good intentions with my daughter?" he added.
Netizens speculate that the anonymous user was Morissette's boyfriend Dave Lamar, who was a The Voice of the Philippines Season 1 contestant and now a Cornerstone artist.
Amay believes that Dave is only using his daughter for her popularity.
Ricky Lo from PhilStar said, "The whole issue started last February. We respect and understand the feelings of Morissette's father but some things have to be clarified. It's not true that Morissette has 'eloped' or is 'living-in' with Dave Lamar. The truth is that she is taken care of by Stages head Audie Gemora. She's staying with Audie in his home at a Makati subdivision."
Morissette reportedly also left 30 million pesos to her family before leaving their home.
"Morissette loves her family and she has been working hard to support them (parents and a sibling). She has been saving her earnings for a house the family is building and has entrusted a big amount to her father for that. Morissette is 23 and she's old enough, and legally of age, to make her own decisions whether professional or personal."
Amay and Morissette were reunited back in 2014.
On November 7, 2019, Morissette left Kiel Alo's concert where she was supposed to be a guest performer. Prior to her scheduled performance, reporter Mario Dumaual asked Morissette about how her father was doing, which 'triggered' her to walk out.
Kiel explained everything to the press after his birthday celebration.
"Na-interview kami ni Sir Mario Dumaual, tapos tinanong siya doon sa father niya [Amay Amon] tapos in-explain niya lahat nang pinagdadaanan niya and all, tapos after daw po noon, parang na offend po siya,"
"Ang sabi lang naman po ni Sir Mario [Dumaual] 'Kamusta kayo ng tatay mo?' pero 'yun nga pero siguro the right term would be hurt, na-hurt siya, ang term lang naman po ba ginamit ni Sir Mario, 'di bale, Hindi naman matitiis ng isang ama ang kanyang anak.' Tapos ayun, akala ko okay na," added Kiel.
Morissette let her emotions get the best of her which made her decide to not perform anymore.
"Bago po 'yung performance, with Ate Aira [Bermudez] narinig ko nalang po na inuntog daw ni Morissette ang ulo niya sa pader tapos umiyak ng umiyak, tapos hindi na siya naka-kanta,"
"Para sa akin po, may kanya-kanya po tayong pinagdaraanan e, maaring maliit para sa akin, pero malaki para sa kanya, so inintindi ko po siya doon sa part na siguro nga ganung kasakit, pero iba po kasi ang orientation sa akin na 'the show must go on,'" said Kiel.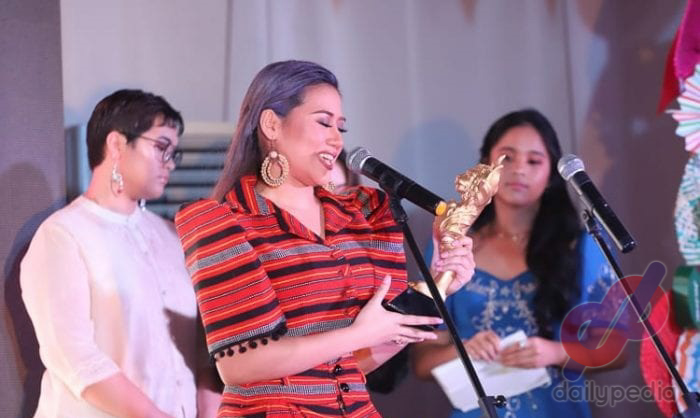 On November 11, Morissette issued an apology via Instagram stories.
"Took some time to process things despite the schedules before me, but with much prayer and as I have never done this before, please let me start by saying sorry.
"To Tito Jobert and Kiel Alo who was celebrating his birthday concert at the Music Museum that night, what I've done was out of character but I still do take full responsibility."
She also apologized for disappointing thousands of people because she gave in to her selfish decision to leave instead of being strong.
"I guess I was also triggered by the surprise interview minutes before performing, regarding the issues between me and my family. This private matter is something I purposely did not want to openly share for fear that healing might not prosper between us. The moment got the best of me, and it wasn't fair to those who expected me to come out on stage as one of the concert's guests that evening."
Morissette asked for support and prayers in getting through her problems.
"Please pray for me as I journey towards healing, my family's, and the people around me. I am overwhelmed though by those who reached out to me with love and support, not just these past couple of days but earlier on this year, during this particularly painful season of my life. I appreciate all of you."