Her brother calls his team leader by his name which made them angry
He admits to his team leader that he can't reach his target
Netizens became furious of the team actions towards their co-worker
A netizen named Joselle Lumin posted on Facebook some screenshots of conversation of her brother with his teammates at work.
Instead of helping her brother, his teammates banded together to bully him.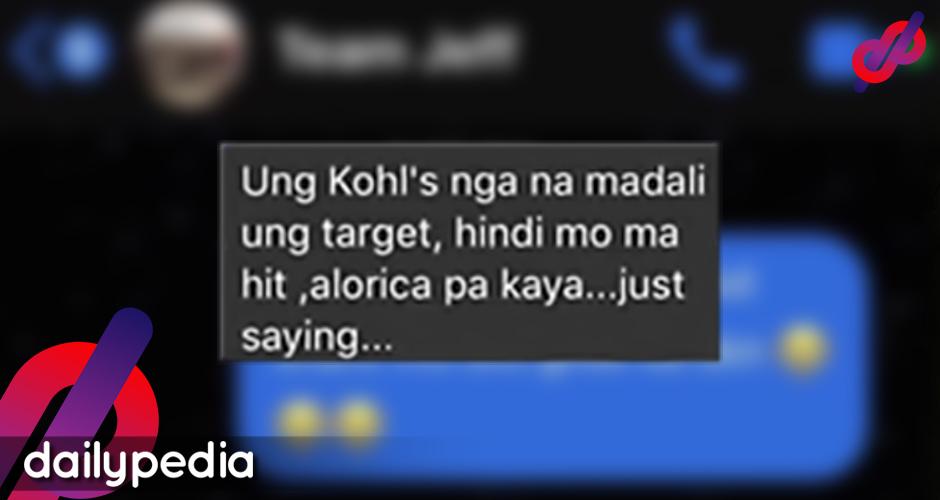 In her post, she explained that her brother was new to his workplace and had some difficulty adjusting.
But instead of helping him, their team leader sent what should have been a private message to their group chat so that all the members of the team would know.
After admitting that he couldn't hit their target, her brother made the mistake of calling his team leader by his first name Jeff instead of the tag TL.
The other members reacted and started ranting that he was being disrespectful. Jeff also replied, "Kung maka Jeff ka akala mo close tayo".
Joselle was expecting that his brother's team leader would give some words of encouragement or advice to help him but he was mocked by his team leader and his teammates instead.
Her brother left the group chat to avoid the abuse but they kept adding him back so he could read all their mean messages about him.
Netizens were furious with the team leader and the team for being bullies and for being self-entitled. Some even advised Joselle's brother to file a case of cyberbullying against them.
"Self-entitled ang puta..hndi gnyan kultura sa bpo mga big boss nga ok firstname basis ikaw pa isang pipitchuging TL lang."
"I also work in a call center company, and I never allow this kind of inappropriate culture of bullying towards me, and I never will. they need a lesson. if I'm gonna be in your shoes, id file cyberbullying against these folks."
"Pasikat ka jeff sa team mo, rule of thumb! You praise people in public, you correct people in private… ikaw ang tl dpat mas malawak pang unawa mo, ang respeto hindi yan hinihingi ibibigay yan sayo kung karesperesto ka… di k tlga retrespect nyan kung gnyan kataas tingin mo s sarili mo… just saying"