'Straight' men having sex with other men is more common than you think
Some admit that they are more 'bisexual' than 'straight'
A 2018 survey that had 24,000 undergraduate students as respondents suggests that one-eighth of men whose last intercourse was with a man identified as 'straight'.
The Centers for Disease Control and Prevention had a similar study done in 2016 and had similar results.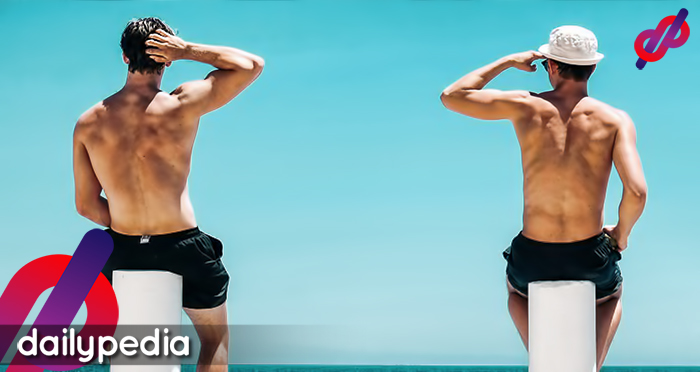 The LGBTQ Nation interviewed several straight men who engage in gay sex to see if they can get to the bottom of it all.
One of them was Rob, a 46-year old man who is married. He still identifies himself as 'straight' but "straight with bisexual tendencies." Rob was 19 when he started to have sex with the same gender.
Rob said having sex with other men is his way to ease the pressure that he is feeling.
"Hooking up with other men, to me, is a non-complicated way of releasing sexual steam. It's simply a physical release with no pressure."
Rob's favorite sexual partners are those other men who are married, and he gets them from dating sites. He does all of this without his wife knowing since he does not want to ruin his marriage.
"I do not want to jeopardize my marriage. Another married man can understand that. Other married men are not willing to take as many risks."
The process is not hard for Rob, but the main risk is 'falling in love'.
Tony, another man who used to identify as 'straight' has a girlfriend, has what he calls 'casual' sex with other men. He calls these men his 'buddies'. Tony started having sex with other men when he was 21 and is currently having fun with one who is married..
"My challenge is that New York City is a very feminine gay city, and that's not my type. I'm only into guys who are DL, not being noticed as gay. That's my protocol. When I find someone who's a match I keep him as a regular."
Andrew from New Orleans has been married since he was 21, but two years after the marriage he said that he felt the need to 'try something different'. Andrew usually engages with other men when his marriage is more on the unexciting aspect of things.
"I've messed around with about a dozen guys since then. It isn't often, usually when it feels like my marriage is in a slump or getting boring. It actually invigorates me."
Men who identify as straight but are involved in gay sex are seen as  "[with] more conservative attitudes."
Researchers Kuperberg and Walker say there are three types of straight people who engage in gay sex.
One type is those who have little experience in gay sex, and some of them don't even enjoy it.
"Comprising 60% of students could be classified as mostly private sexual experimentation among those with little prior same-sex experience, including some who did not enjoy the encounter."
The other two types enjoyed having gay sex, but getting drunk was a factor along with the desire of getting in a relationship with their sexual partner.
28% of the respondents have strong religious beliefs that make it impossible for them to engage in something gay. 7% of them exhibited 'internalized heterosexism.'