A netizen uploaded a video of a doctor who was yelling at another passenger.
He said that he will file a case against the child whose bag accidentally scratched him.
The other passengers defended the family and tried to stop the doctor from causing a scene.
It's only normal to think highly of those who are more educated than others. To think that this person spent years and years studying his or her chosen profession, a person automatically viewed as someone who knows better.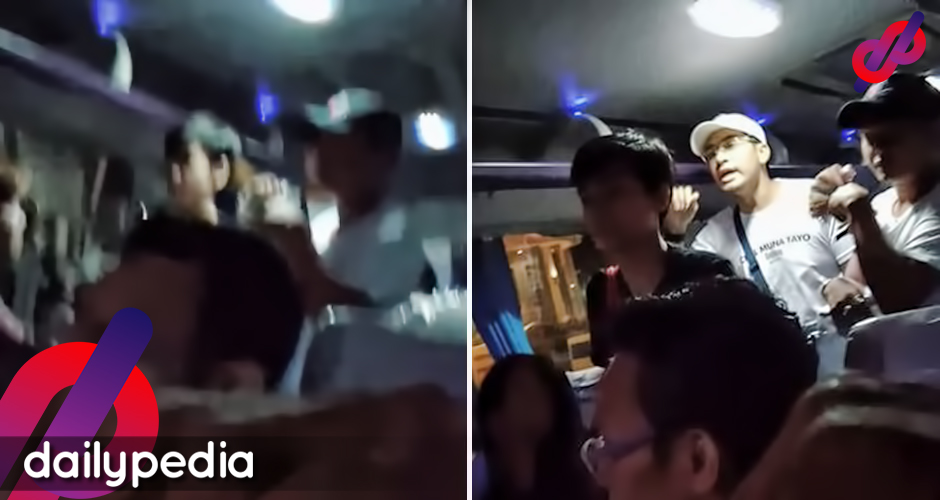 But in a post that went viral on Facebook, the person in question acted the opposite. The video showed that instead of acting nicely, the man continued to make a scene by using his profession to validate his reason to insult others.
A netizen shared this experience on the social media platform. Gwen Quizon said that she witnessed a doctor losing his cool while on a bus on January 2, 2020. She said that the doctor sat in front and when a family passed by, he was accidentally scratched by the bag of a little girl.
Instead of just ignoring it since it was an accident, he proceeded to talk to the conductor and said that he will file a lawsuit against the person who scratched him.
"Si kuyang doktor kinausap ang kundoktor, sinisigaw nya na idedemanda nya daw yung nakagasgas sakanya, papaluin nya daw ng bote. Tumayo sya at dumiretso sa bandang likuran. Kinumpronta nya yung bata na nakagasgas sakanya. Sumisigaw sya at sinabihan nya yung batang babae na idedemanda nya."
The family was saying sorry to the man but he was not accepting it and at one point he said that he wants to take it to court as he is a doctor.
"Paulit ulit nya sinabing doktor sya. Hinawakan sya ni nanay at humihingi ng pasensya. Sagot nya 'hwag mo kong hawakan, baka may germs ka.' Patuloy pa rin humingi ng pasensya ang pamilya pero ang sagot ng doktor 'sana nag grab nalang kayo pra di kayo nakakaabala.' Sabi ng doktor magbarangayan nalang daw sila. Kinukuha nya mga ID ng pamilya para dahil magdedemanda daw sya. Bumaba na daw sila para mademanda nya yung pamilya."
And because the doctor was allegedly blowing things out of proportion, the other party couldn't help but raise their voices as well.
The other passengers were also trying to tell the doctor to stop.
In the end, the family decided to get off the bus. But even then, the passengers still reprimanded the doctor which made him even more pissed off. After the conductor talked to the man, he was forced to leave.
The post has now reached more than 77,000 shares on Facebook.