Man did not evacuate during Taal Volcano eruption because he felt safe
His children left him alone after the eruption
He called his children to visit and bring him some food
A 68-year-old man named Eusebio Cacao, who lives in Talisay, Batangas, refused to evacuate during the Taal Volcano eruption because he felt safe and he believed that the volcano wouldn't be erupting soon.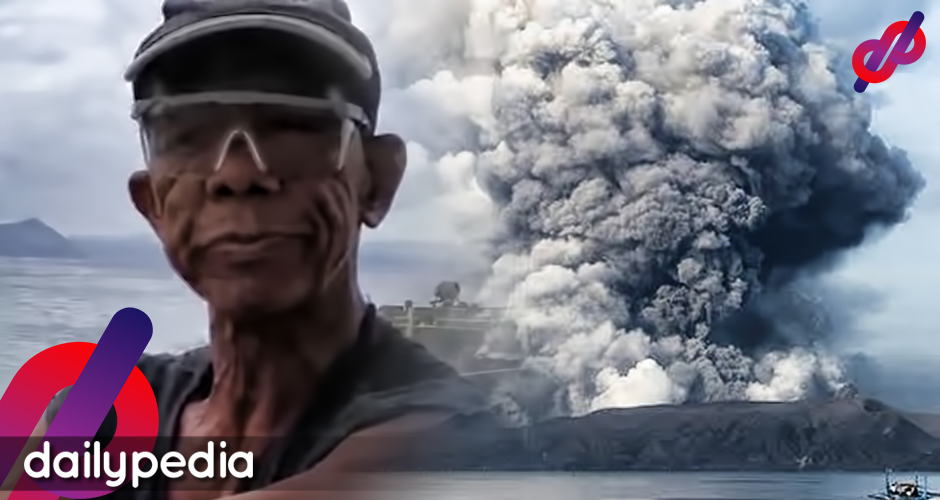 Now, Talisay has been covered in layers of thick ash and mud.
Back in 1965, when Tatay Eusebio was just 15 years old, Taal Volcano erupted while they were sleeping. He said it was a terrible time as it rained fire. The evacuation was difficult because it happened at night and there were only a few vehicles.
When the Taal Volcano erupted again on January 12, 2020, Tatay Eusebio wasn't afraid because of his experience with the last eruption which was more terrifying.
However, the tough-talking man broke down when he recalled how his children left him behind 'like old clothes'.
After all his children left, they did not bother checking if he was alright and if he had something to eat. He tried calling on his six children to visit and to bring him food.
Parang damit na iniwan! Amang apektado ng Taal eruption nanawagan sa mga anak

Parang damit na iniwan! Amang apektado ng Taal eruption nanawagan sa mga anakMag-subscribe sa aming YouTube channel:https://bit.ly/2QICAQ0Visit our WEBSITEhttps://tnt.abante.com.ph/https://www.abante.com.ph/http://tonite.abante.com.ph/Like us on FACEBOOKhttps://www.facebook.com/mobileabante/https://www.facebook.com/abantetonite/Follow us on INSTAGRAMhttps://www.instagram.com/abante_tnt/Follow us on TWITTERhttps://twitter.com/AbanteNews#AbanteNews#TaalVolcanoEruption#TaalEruption2020#BangonBatangas#TatayEusebio

Posted by Abante News Online on Saturday, January 18, 2020
Netizens reacted by saying that he has such heartless kids. Some also said that maybe he wasn't such a good father. Some even claimed that he contacted his children but only asked them for money.
Other netizens said that whether he is a bad dad or not, he still deserves help from his children especially at times like this.