Her parents were not thrilled when she said that she was dating a musician
Her father helped him fix the strap of his keyboard case
After six years of seeking validation from her parents, that day they made some progress
A Facebook user named Sheila de Guzman shared an inspiring story about her parents who weren't thrilled after meeting her then-boyfriend and now fiancé. When she first told her parents that she was dating a musician, they were unhappy.
Though they weren't rude about his career, her parent was worried that she would end up with a penniless artist.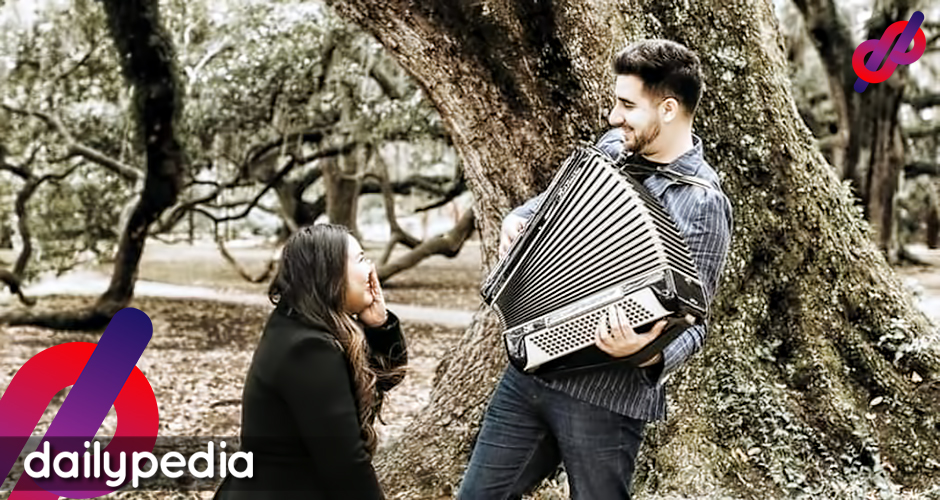 "When I first told my parents I was dating a musician, they weren't thrilled at all. In an effort to make him seem more legit, I explained that he went to the Berklee College of Music. But, they'd never heard of it so I didn't bother correcting them when they thought I meant UC Berkeley. "
Her fiancé Alex Hartley was doing well in Austin's music scene as he was the music director of his band and they even released a song that he wrote about for her. He was very excited to share it with her parents but on that day, her parents seemed to care more about their family friend getting an internship.
So she ended up explaining that her parents know that it is a big deal getting an internship and it was not the same for the song. Her fiancé felt a bit down by the rejection.
Her fiancé's band slowly picked up and he also started playing keys for other bands on their tours. Before doing a couple of gigs with a band, he was able to celebrate Christmas with them. But the night he left, he noticed that the strap on his keyboard case was unraveling which would make traveling with it a bit difficult.
Because she knew that her father could help him, she suggested to him to ask her dad to fix it since he has been building awnings for over 25 years. Her fiancé was hesitant since her parents didn't think too highly of his profession.
He carefully approached her dad and asked for the favor. Much to his surprise, her dad went straight to work on it. He was touched because it meant he made some progress in getting them to accept him.
Sheila's parents have slowly gone from skeptical to supportive.
"It may have taken years, but I think they finally recognized that my fiancé is just as ambitious as I am and much like how my parents did whatever they could so that I could succeed, it was really sweet seeing my dad help Alex so that he can succeed as well. I figured y'all would understand just how much that meant to me ❤️"
Her post received different reactions. She even told her dad about it which made him confused about why it's a big deal. He said, "As long as he loves you and takes care of you, we will always support him." 
The couple just had their engagement pictorial in New Orleans and will be getting married in March.