A netizen uploaded a "contract" that his sister made just to convince him to let her watch Frozen 2.
She promised to be nice all the time and refrain from scattering her toys around.
A Twitter user uploaded a series of photos showing a deal he had with his little sister. The two-year-old girl, Ashley Laurio, apparently wanted to watch Frozen 2.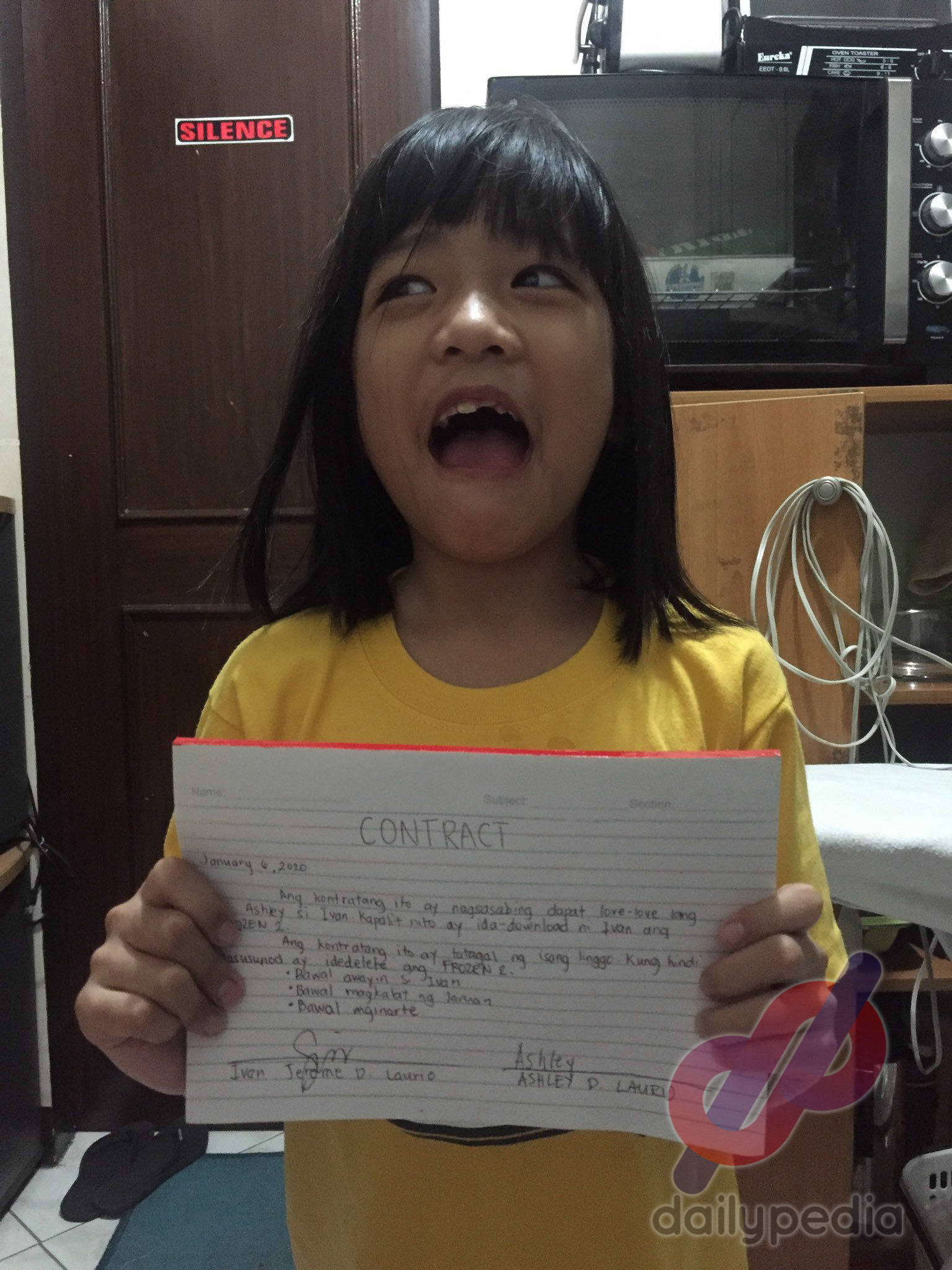 But to her brother, Ivan Laurio's, surprise, she proceeded to write a contract with him, stating her promises in exchange for her wish to be granted.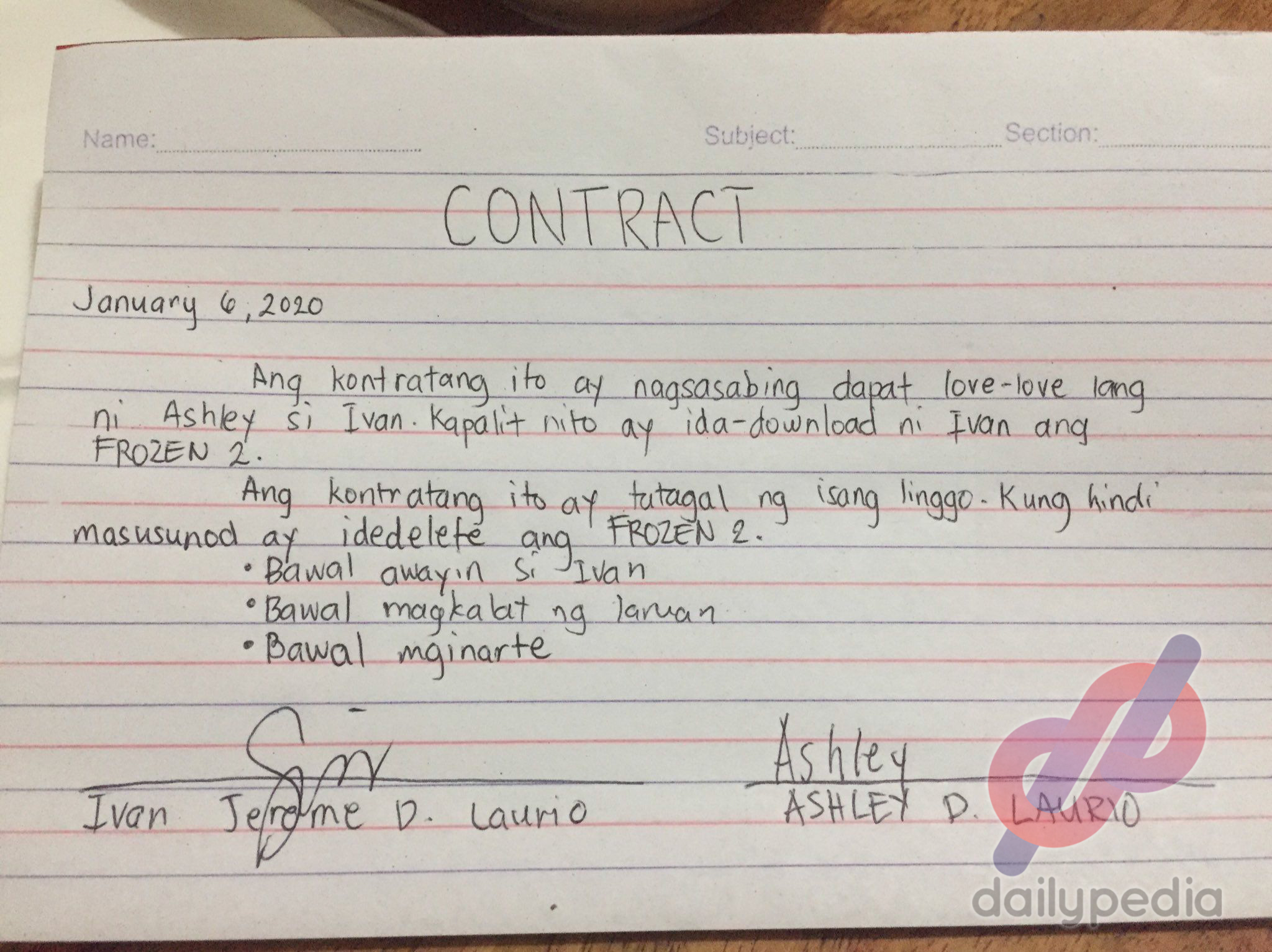 On a piece of paper, Ashley promised to always love her brother and not to fight with him. She also promised not to be messy. And as both parties signed the "contract", Ashley got to watch her favorite movie.
Ivan is the second oldest child while Ashley is the youngest of four siblings. She's also the only girl out of the four.
Her big brother shared that she was just four when she first watched the first Frozen film. And because she loved it so much, she kept on re-watching it until she memorized all the words in the movie as well as the songs.
pinapadownload sakin yung Frozen 2 ng kapatid ko, pero dahil tarantado akong kuya…

TANGINA AHAHAHHAHAHA ANG LAMBING SAKIN, TAMA YAN AHHAHAHAHAHAHAH pic.twitter.com/nGZcEQa6Ob

— vain (@ivanjdl) January 6, 2020
"She also had Elsa and Anna dolls, stickers, dresses and other stuffsbasta merch ng Frozen. Bonding namin manood ng mga videos sa YouTube na about sa frozen, and iba pang mga disney animated movies. Kaya pag may mga bagong movie, lagi siyang nagpapadownload sakin. Kaya close na close kami kasi kaming dalawa lagi yung nagkakasundo at ako din nagaasikaso sakaniya pag wala akong pasok."
And since the age difference between Ashley and her brothers are quite big, she doesn't really have someone to play with.
This is why whenever Ivan is free, he'd spend his time with his younger sister.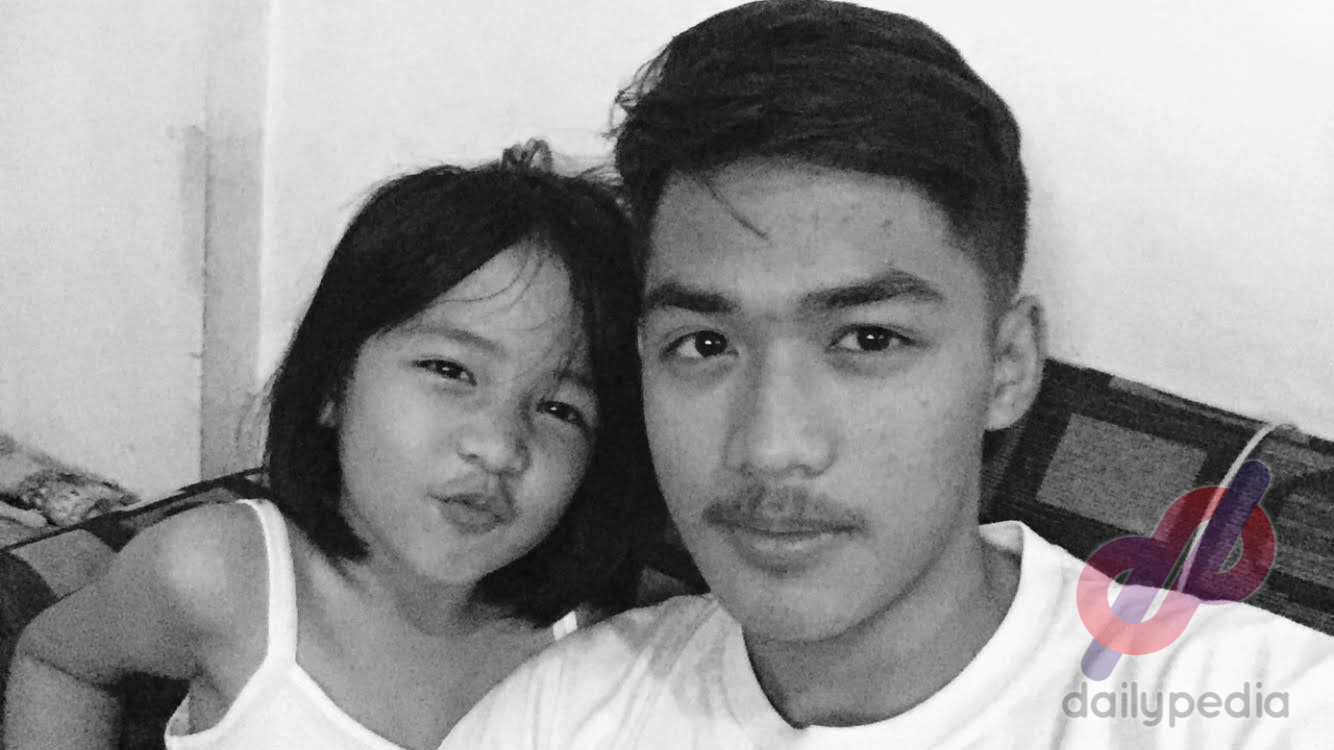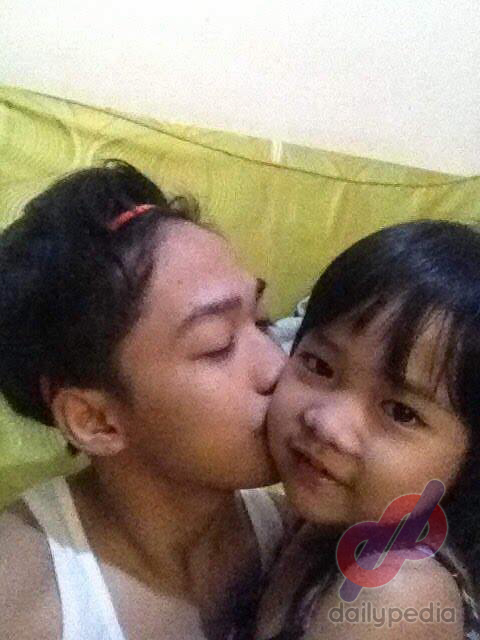 When we asked Ivan about his message to his younger sister, here's what he wrote:
"Maswerte siya na tatlo kaming kuya niya. Mapoprotektahan namin siya at mababantayan ng maayos. Sana lumaki siyang malambing pa din samin kasi prinsesa siya ng pamilya namin. At syempre aral mabuti. Mahal na mahal namin yan si Ashley kasi siya yung nagpapasaya samin sa araw araw."