Beatrice Gomez won the crown as the new Binibining Cebu 2020
She proudly admits that she has a girlfriend
She wanted to make the LGBTQ community proud of her
An LGBTQ member named Beatrice Luigi Gomez was crowned as the Binibining Cebu 2020 on January 13 at the Pacific Grand Ballroom, Waterfront Cebu City Hotel and Casino.
During the pageant, she proudly announced that is in a relationship with a girl.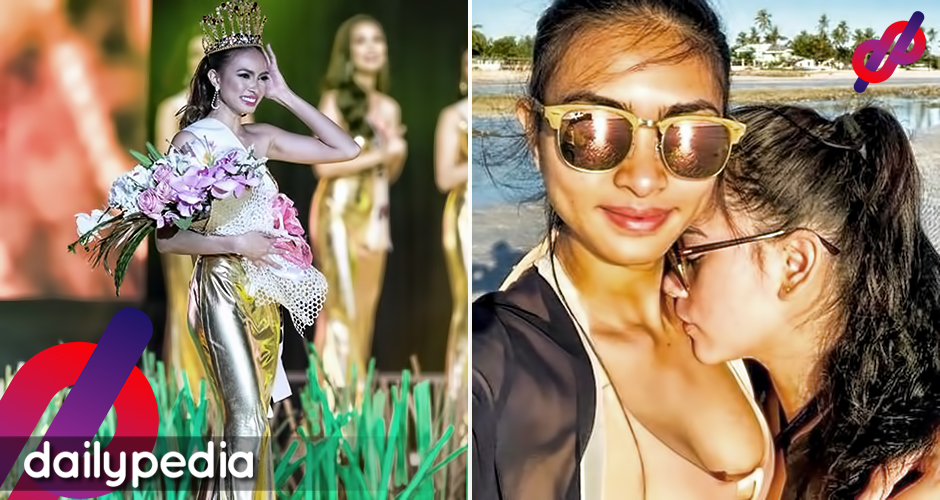 During the question-and-answer portion, the beauty queen admitted that she has a girlfriend from San Fernando in Cebu when she answered the question: "What makes you feel beautiful?".
"I guess what makes me beautiful is my bravery and being true to myself.
"To tell you guys honestly, I have a girlfriend, I have tattoos, and I'm very proud of my imperfections.
"And I guess that what makes me beautiful."
In an interview with The Freeman, she said has been in a relationship with her girlfriend for five years now and that her girlfriend was the one who always encourages her to join beauty pageants.
She also said that she did not hide the truth from the organization because she knows that she will be the one who would suffer and would be hurting a lot of people including her girlfriend.
"I'm very happy that the organization accepted me for who I am and that a lot of people are supporting my cause. I don't want to struggle, because I'm the one who's going to suffer. If I hide it, I will be hurting a lot of people including my girlfriend," she said.
https://www.instagram.com/p/B67eVJ5FEDR/
Beatrice told the LGBTQ community that she hopes that she makes all of them very proud.
"I am your representative, and I hope I made all of you proud."
Philippine Entertainment Portal (PEP) reported that Beatrice's girlfriend is a performance DJ named Kate Jagdon.
After Beatrice won the crown of Binibining Cebu 2020, Kate posted a message on her Instagram account.
"Congratulations to the new Binibining Cebu 2020 Beatrice Luigi Gomez and the rest of her court, besting over 53 other candidates in the pageant held in waterfront Cebu.
https://www.instagram.com/p/Bp_WpczlX-f/
"Your journey of finding true beauty, strength, bravery and being true to one's self is an inspiration to every Cebuano and your advocacy about youth empowerment through sports is a shining example that there is always a way to make life better.
"You've shown true humanity that many should emulate.
"You have come a long way, but I know this is only the beginning always remember I am always here to support you no matter what. [heart emoji]."
In another post dated more than a year ago, she expressed how grateful she was of having her in her life.
"Nothing more compare the happiness I felt for this moment having someone like you in my life.
"Thanks be to God! Yes, I said that, because your one of a kind, I'm glad and will always feel blessed for having you in my life."