Filipinos normally celebrate Halloween for four days.
It includes the celebration of All Saints' Day and All Souls Day.
Filipinos still know how to make it more entertaining and unique by means of sharing their amusing Halloween costumes.
In other countries, Halloween is a day wherein people dress up, attend parties, go trick or treating for candy, or at least try to scare others for the sake of entertainment. The younger generation in the Philippines has also adapted to this tradition, but the country also has a few events that go well beyond what Halloween usually is.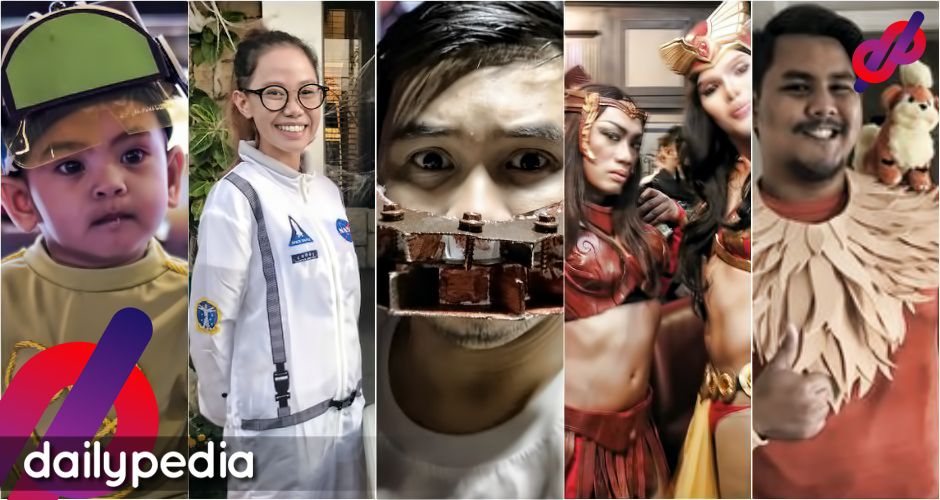 In a more traditional sense, families use this opportunity to hold a reunion and catch up with their relatives. They all go to the cemetery, set camp, and spend the whole day there just eating and talking to each other. Older traditions include atang or food offering to the dead by placing it in front of their grave.
With the strong influence of social media and top local television channels, Halloween parties have become more interesting. The costumes have been more varied and it isn't just about impressing or scaring others anymore, it's also about who can make others laugh the most.
So here are some of the most amusing costumes we've found this year:
Going for the classic hero outfit? Don't worry, you're not alone.
Your Kapuso artists hahaha, 2018 heroes and villains costume party at Rabbit Hole Saturdays pic.twitter.com/nKfiY6upbh

— DJ Deej Diaz (@deejdiazph) October 28, 2019
Or maybe add a little twist to it. I choose you!
10 years ago they asked what I wanted to be when I grew up, I told them I wanted to be a dog and now I'm Arcanine. Dreams do come true HAHAHA #halloween2019 #Pokemon pic.twitter.com/zOkC3FX9DJ

— Caloy (@caloyscious) October 27, 2019
If you remember Agatom from Sineskwela, you deserve a veteran's card.
https://twitter.com/kevinalec/status/1188452246066880513
Or how about paying tribute to your favorite gory films?
https://twitter.com/JMarcusGuevarra/status/1188460519633514498
Samyupsal generation, this one is for you.
https://twitter.com/kristoffer_val/status/1188048698036518914
Oh hey there, Upin and Ipin!
The real Upin and Ipin. 👬 Betul. Betul. Betul 😂 #UpinIpin #Twins #HalloweenCostume pic.twitter.com/xtouGtMFHw

— WeeBinuya (@weebinuya) October 26, 2019
We have no words for the creativity of this next one!
i made a venn diagram ok pic.twitter.com/l3T3qguf9A

— choo choo pickle pie (@chediimdrn) October 26, 2019
Last but not least, here's a wholesome tweet featuring Ms. Angel Aquino.
Me to Angel Aquino: Can I take a photo po?🥺
Angel: Of course, astronaut! You know that's my dream job. But it won't come true anymore.
Me: You can play as an astronaut someday?
Angel: I'll pray for that 😊 https://t.co/Zn3S9LwGOM pic.twitter.com/0UdidbHgFU

— Aira🚀 (@angelicaaira) October 26, 2019