Jess Labares and Mikee Vitug are the Philippines' first transgender flight attendants
Both urged the LGBTQ community to not be afraid and pursue their dreams
The LGBTQ community in the Philippines has once again moved in the right direction in terms of acceptance. Cebu Pacific recently made history when they hired Jess Labares and Mikee Vitug to be the country's first-ever transgender flight attendants.
Both Labares and Vitug went on social media to express their gratitude for the achievement.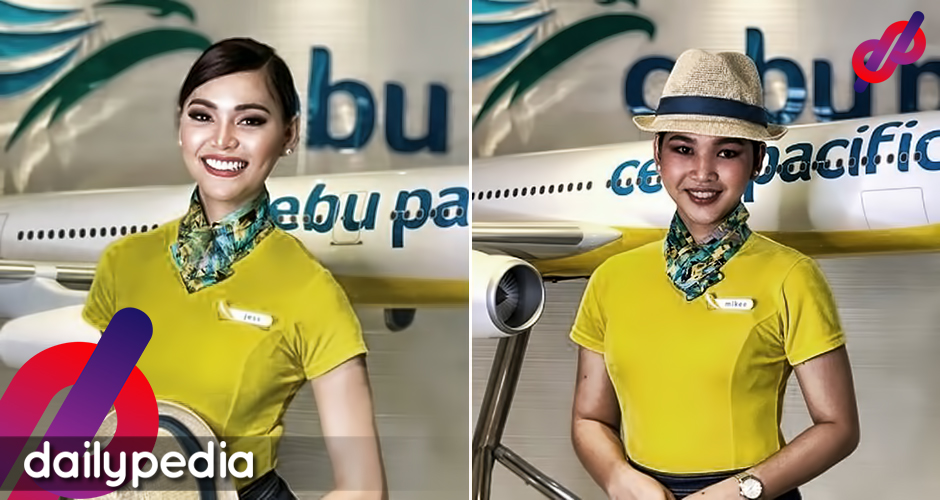 The 24-year old Labares stated that the 57 days of training was the hardest she had ever gone through.
"Now that I'm officially a cabin crew, I can now say I made it. I surpassed the most difficult training I ever had."
She said that people have the wrong notion about flight attendants when they say that the occupation is all about looking good and taking it easy, but the fact is that it is more than that.
"This job has always been glamorous to look at, but they don't know the battle that we've fought. It's not all about looking pretty, it's been all about your comfort and your safety."
Labares thanked Cebu Pacific for giving her the opportunity to fulfill her dream.
"As a trans woman, the first post-op transgender woman flight attendant in the Philippines. History has been made. I will forever cherish this opportunity given by Cebu Pacific. I'd like to extend my deepest gratitude to Cebgo and Cebu Pacific for their acceptance. On behalf of the LGBTQ community, thank you."
Acknowledging the fact that the gay community is moving forward once more, she then expressed her gratitude towards Cebu Pacific for making history.
"This means that we are now slowly accepting and respecting individuality, uniqueness, and expression. It is another milestone in the country that shows that Cebu Pacific is a diverse and multicultural company."
Being a reigning beauty queen, she mentioned that being a flight attendant is more than that. Labares also urged the community to step up and follow their dreams.
"Perseverance, positivity, determination, and loving what you are doing [make] the perfect formula to achieving your goal, and will definitely lead [your] way to success and happiness. Now I can finally say, this is by far the greatest crown I have ever achieved."
Vitug, a licensed pharmacist, also stated that the training was grueling for her but she managed to hold on and ended up getting hired. She hopes that her achievement will change people's perceptions of the gay community.
"I feel honored and humbled that I am one of the first transwoman cabin crew dito sa Philippines. This is something new and I hope it will spark a change sa kung paano ang pag tingin ng mga tao sa mga transwoman na hindi kami ibox or istereotype kasi tao din naman kami, capable din kami, normal lang din kami na tao."
Vitug said Labares paved the way for her to become a flight attendant and to make history.
"I am grateful na binigyan ako and Miss Jess Labares ng rare opportunity ng Cebu Pacific CebGo na iprove ang sarili namin na kaya namin maging cabin crew."
Just like Labares, Vitug also urged the community to go out there and just pursue their goals.
"To those people who are afraid of going out of their comfort zone, to those people who want to make a change but keep on holding themselves back because of prejudice, judgment, and discrimination, just listen to your heart and make it happen because nothing is impossible."