Steven Weber drowned as he proposed to Kenesha Antoine while underwater
An autopsy is expected to reveal cause of death
Couple Keneshia Antoine and Steven Weber were the happiest couple alive until one incident changed it all.
Antoine and Weber were having their vacation at the Manta Resort on Pemba Island, which is found in the east coast of Africa.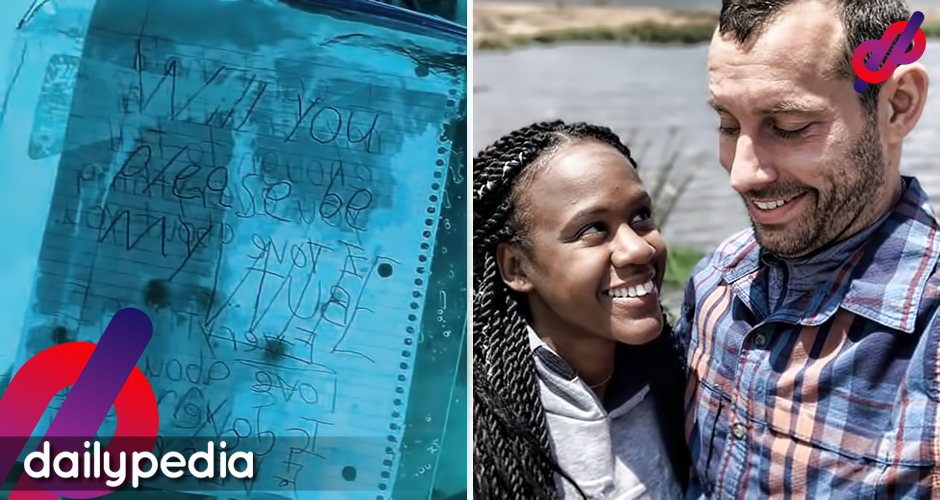 It was one of those resorts where people can stay in an underwater room, 30 feet deep.
Antoine had no idea that Weber was planning on proposing to her. On September 19, the third day of their vacation, Weber did just that but in a very unique way.
Antoine was in their underwater bedroom chilling. She then saw that Weber was outside of the room's window, 30 something feet deep in the water.
Weber held out a paper in a ziplock bag that said,
"I can't hold my breath long enough to tell you everything I love about you. But… Everything I love about you I love more every day!" the sign read."
The video shows Weber wearing swimming gear but no oxygen tank.
Antoine was very happy and documented the whole thing.
Weber then pulled out a ring and it was apparent that he was proposing. He is then seen leaving and swimming up to the surface.
Antoine expected her boyfriend to resurface so she went up to their cabin and waited, but unfortunately, he never did.
Antoine found it difficult to ask for help from people from the resort, so she alerted boaters who were able to pull Weber out of the water. They tried to revive him but he was already gone.
The victim's sister, Mandy Weber Hoffman, said that her brother had a 'beautiful soul'. "We knew that he wanted to propose to her and he decided that this was the most wonderful time to do it. (It was) the trip of a lifetime, and (he) really wanted to surprise Kenesha with this proposal," said Hoffman.
Diving 30 feet deep into the ocean is not really advisable even for experts. Weber's family and friends don't really know what happened to him, but they are certain it had something to do with drowning.
"We don't know yet if he was injured on the way up, if he hit his head on something, or if he had a heart attack. We really don't know all of the details yet, other than he did drown."
"As you can imagine, there's been sibling rivalry all of our lives, but he never ceased to make me laugh. Every time he walked into a room, he had an infectious smile, and he has a sense of humor that is like no other," Hoffman added.
Antoine, in a Facebook post revealed the obvious, she would've said yes.
"You never emerged from those depths, so you never got to hear my answer, 'Yes! Yes! A million times, yes, I will marry you!!'"
She said she will always try to cherish their last moments together.
"I will try to take solace in the fact that we enjoyed the most amazing bucket list experiences these past few days, and that we both were so happy and absolutely giddy with excitement in our final moments together."
Hoffman described Antoine as "devastated and distraught."
On September 21, the resort released a statement.
"Our sincerest condolences, thoughts, and prayers are with his girlfriend, families, and friends impacted by this tragic accident."
The cause of Weber's death is still unknown until autopsy results are revealed.