Dominic and Zieryl used to be officemates but separated after both decided to work for different companies
They accidentally bumped into each other at Park Square Terminal one day
They became a couple shortly after
On the night of September 14, people at the Park Square Terminal in Makati were enthralled when an unexpected wedding proposal happened.
The man, Dominic, proposed to his long time girlfriend Zieryl.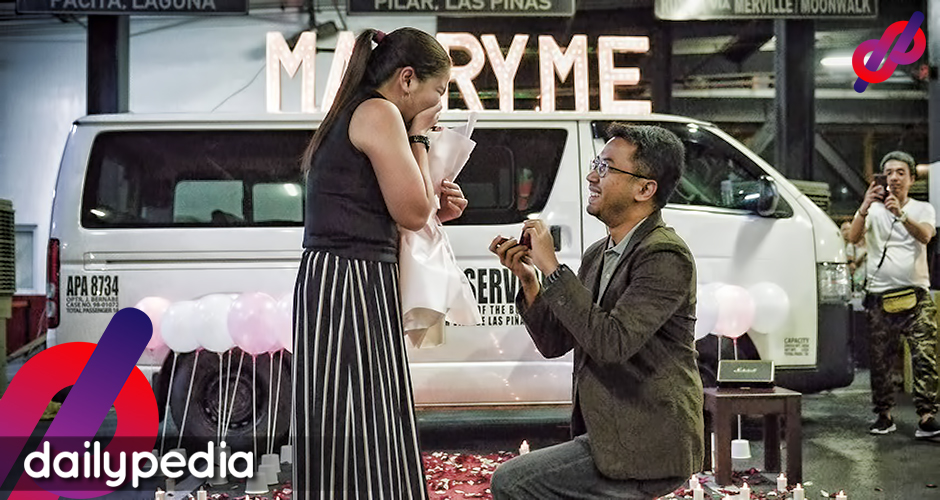 Dominic had candles, balloons, rose petals on a red carpet setup for his proposal.
According to Charm Malloga-Abril, a relative of Dominic, the two were once officemates and very close to each other but got separated when both decided to work for different companies.
One day, the two accidentally met each other again at Park Square Terminal.
They started dating and became a couple a year later.
After their dinner date at around 10 pm, Dominic brought Zieryl to the same terminal where they were reunited. Zieryl did not expect for Dominic to propose and was overwhelmed, but happy.
Their friends and relatives were present.
Netizens were also happy for the couple, saying that Zieryl was a lucky woman.
https://twitter.com/gmanews/status/1174258772170215424?s=21&fbclid=IwAR3dtVbjJ5UI3ExKELvQ4hpOJDEKm_QU6tkUG_1MGkPdZT3LVsgjJY3iRMs