On September 15, 2019, Alyssa Muhlach Alvarez had her final walk as Reina Hispanoamericana Filipinas 2018.
However, her farewell walk did not go as planned as she lost her balance and she stumbled on stage.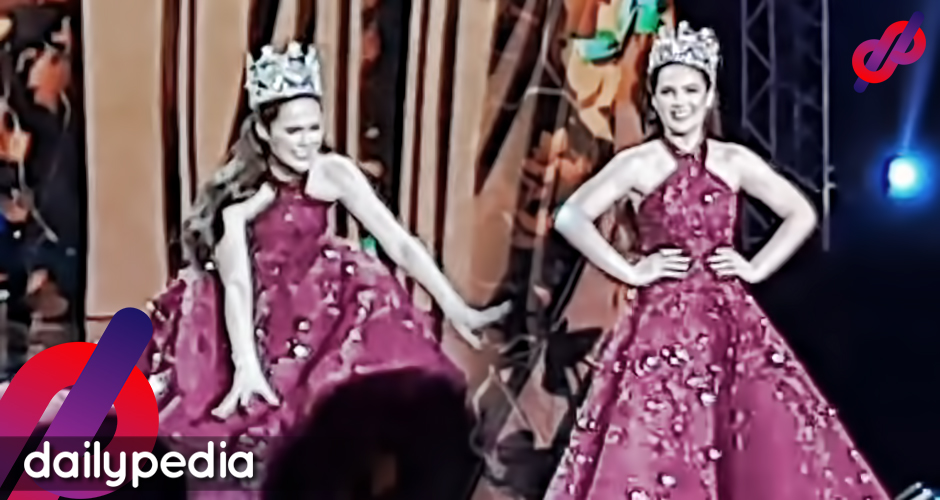 In 1999, the unforgettable famous stumble of Miss Universe 1st runner up Miriam Quiambao happened. During the pageant, Miriam also lost her balance when the heel of her shoe got caught in the train of her gown and her fall was seen all over the world. Many admired her for immediately standing up and continuing her walk, poise and smile intact.
Alyssa did the same thing after she stumbled. She stood up, regained her poise, and continued her farewell walk. People screamed and cheered for her while she continued waving and smiling with confidence.
Her message started as she talked about her pageant dream.
"I still remember when I joined this pageant. I am not enough, not pretty enough, not tall enough, not good enough. One day, I realized I should be brave to dream bigger and believe that with God by my side nothing is impossible," she said.
"My beauty pageant journey allowed me to realize that pageants do not just showcase the beauty and the personality but also the intelligence and the heart.
"I want to be remembered as a queen who always treats everyone with love, kindness, compassion, and respect."
In the last part of her message, she thanked people who helped and supported her all the way.
"I couldn't make it without the people who helped me. To all of you, thank you so much to each one of you.
"I will always be proud to be a Filipino. Mahal na mahal ko po kayo. I am Alyssa Muhlach Alvarez, the Reina Hispanoamericana  Filipinas, dos mil disi-otso."